Polio Virus Vaccine To Be Administered To 1.2m Children, 1.7m Women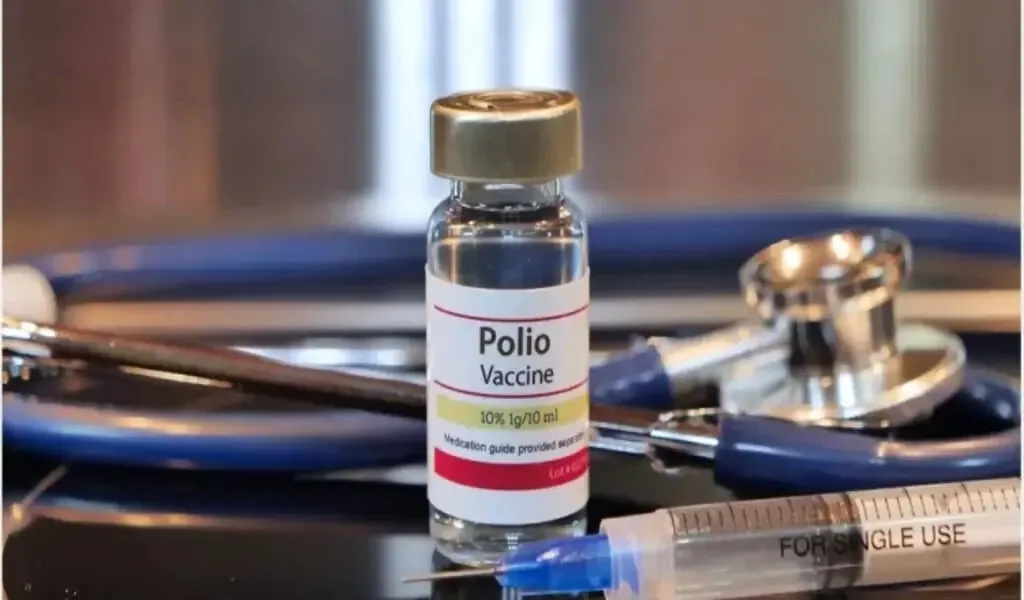 (CTN News) – A total of 1, 275, 417 children in the Federal Capital Territory are being vaccinated against the white polio virus through the FCT Primary Health Care Board (PHCB).
It was announced at a press briefing in Abuja at the weekend by the acting executive secretary of the board, Dr Yakubu Mohammed, ahead of five days of National Immunization Plus Days (NIPDS), MNCHW, and Active Case Search (ACS) in the FCT.
According to Mohammed, 1,720,462 women, including 1,401,858 women between 15 and 45 years of age and 318,604 pregnant women, will be vaccinated.
According to the acting executive secretary, 33 states and the FCT will conduct the national immunization plus exercise starting on Saturday, November 18, 2023. The FCT would conduct the national immunization plus exercise in addition to conducting Maternal Newborn and Child Health Week (MNCHW) and Active Case Search (ACS), in addition to conducting the national immunization plus exercise.
As of August 2020, Nigeria was considered free from the white poliovirus. Mohammed said, however, that he believes the board needs to reach out to its target population of children between the ages of zero and 59 months with these potent oral vaccines in order to maintain the zero transmission and zero tempo of the free white polio virus status.
He said that this is even more necessary because there are detected cases of variant type 2 of the virus which could undergo mutation and if care isn't taken, it could transform and become a white polio virus and herald an outbreak. Aside from that, I think the exercise is even more urgent, since some other African countries, like Mozambique and Malawi, which were previously free of white polio, are now coming back with an outbreak.
As a result of this information, the national program decided to coordinate this round of polio immunization with the National Primary Healthcare Development Agency (NPHCDA).
To
make sure

we don't reverse the progress made in

eradicating the white

polio

Virus.

In addition to blaming poor sanitation and open defecation for the recurring white polo virus cases in the country, he advised residents to keep their environment clean and stay away from open defecation because poliomyelitis is transmitted fecal-oral.

According to the acting executive secretary, MNCH Week started in 2010. This is when the National Council on Health decided to do this exercise twice a year, called an annual intervention, where a package of high-impact health interventions will be given to a target group of kids less than 59 months and pregnant women too.

Now, vitamin A supplementation is one of the reasons for MNCH Week. One cause-effective intervention that protects our kids from blindness is vitamin A supplementation.

Additionally, this intervention includes deworming our target children, oral rehydration to control diarrhea and some essential medicines for some local endemic illnesses.

In addition to mosquito nets, we'll have iron Polio Virus folic tablets for pregnant women and insecticide-treated mosquito nets. HIV testing and counseling, family planning services, and others are also available. We put all of these together to deliver to our target audience.

Our health facilities in the FCT will handle the delivery. In the FCT, we have more than 257 primary healthcare centers. As well as 14 secondary healthcare facilities under FCTA, we have 15 secondary healthcare facilities owned by other Ministries, Departments, and Agencies and three tertiary healthcare facilities on the FCT.

Additionally, the outreach team will be going to schools, markets, village squares, and various centers, wherever the camps are. Sensitization has been going on, so these target populations will meet our team of health care facilitators."

SEE ALSO:

Stomach Cancer Awareness Month Is Recognized Worldwide Through 'The Power Of Periwinkle'