Medical Tourism in Thailand: Quality Care in the Land of Smiles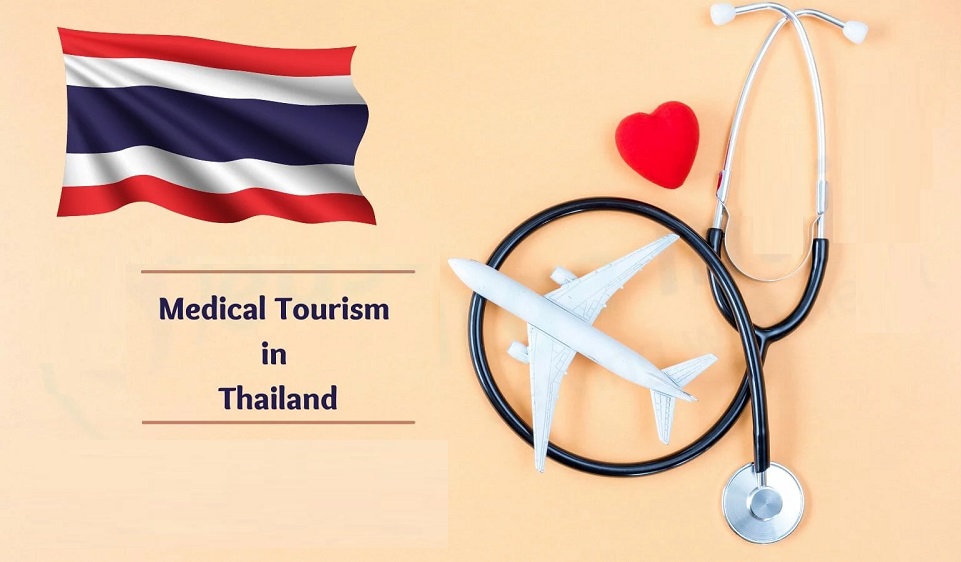 The "Land of Smiles," Thailand, is known for its breathtaking beaches, vibrant culture, and delectable cuisine. However, more than only these sights serve as a draw for tourists from throughout the globe. Thousands of foreign patients come to Thailand each year for its high-quality medical services, which have helped Thailand establish a reputation as a center for medical tourism.
This article will delve into the realm of medical tourism in Thailand, examining why it's a popular option for individuals looking for high-quality care, giving some fascinating statistics, and illuminating the primary causes of this trend.
The Allure of Thai Medical Tourism
Why do people travel to Thailand for medical treatment?
Cost-Effective Care: The affordable healthcare Thailand provides is among the key factors driving the rise in medical travel there. In many cases, medical procedures and treatments in Thailand are considerably less expensive than in many Western nations. Because of this, it is a desirable choice for people who lack proper insurance or who must wait a long time in their home nations.
World-Class Facilities: Thailand is home to top-notch medical institutions that are staffed by highly qualified specialists and furnished with cutting-edge equipment. International accreditation has been granted to many of these facilities, guaranteeing that patients will receive top-notch care.
Renowned Medical Professionals: Doctors, nurses, and support personnel are just a few of the many skilled and knowledgeable healthcare professionals who call the nation home. Many of these professionals received their education abroad and provide care that is on par with international norms.
Efficiency and Accessibility: The medical tourism sector in Thailand is well-run and easily accessible. There is a big focus on patient convenience, and services are offered in English. Many hospitals provide extensive medical packages that include translators, lodging, and transportation to and from the airport.
The Numbers Speak Volumes
Let's take a look at some statistics:
1. According to the Ministry of Public Health in Thailand, in 2019, the country welcomed 3.42 million medical tourists, generating an estimated 140 billion Baht (around 4.5 billion USD) in revenue.
2. A report by VISA and Oxford Economics highlighted that Thailand's medical tourism industry could grow by up to 25% annually between 2020 and 2025.
3. The majority of medical tourists in Thailand hail from countries like Japan, the United Arab Emirates, and the United States.
4. Cosmetic procedures, dental treatments, and orthopedic surgeries are among the most sought-after medical services.
Quality Beyond Boundaries
What sets Thailand's healthcare apart?
Hospitals with International Accreditation: By receiving prominent accreditation's from organizations like the Joint Commission International (JCI) and the International Organization for Standardization (ISO), Thailand's top hospitals have gained the respect of patients from across the world.
Cutting-Edge Technology: To guarantee that patients have access to the most recent diagnostic and therapeutic alternatives, the nation has continuously invested in innovative medical equipment.
Comprehensive Range of Services: From routine check-ups and dental care to sophisticated procedures, Thai hospitals provide a vast range of services. Many are well-known for their expertise in fields like heart care, plastic surgery, and infertility treatments.
Multilingual Staff: To serve the country's large international patient population, Thai hospitals hire personnel who are fluent in a variety of languages, including English, Arabic, Chinese, and Japanese. This ensures smooth communication and comprehension.
Seamless Experience: The government-backed "Thailand Health & Wellness Tourism" initiative seeks to offer medical tourists a seamless experience with services like visa support, transportation, and post-operative care.
The Future of Medical Tourism in Thailand
Thailand's medical tourism sector is enduring while the world overcomes the difficulties brought on by the global pandemic. The nation's dedication to providing high-quality care, along with its stunning natural surroundings and diverse cultural experiences, continue to make it a popular choice for medical tourists. Thailand's healthcare industry is actively adapting to the changing environment and is nevertheless well-equipped to meet the needs of patients from other countries.
Conclusion
Thailand's medical tourism sector is a prime illustration of the nation's dedication to providing patients from around the world with top-notch care and memorable experiences. It is a favorite location for those seeking medical treatments and procedures due to its affordable costs, state-of-the-art facilities, recognized medical staff, and a welcoming environment. According to the statistics, this industry is expected to continue growing steadily in the years to come.
Thailand is unquestionably a location worth investigating if you are thinking about receiving medical treatment abroad. It's a location where top-notch medical care and the allure of the "Land of Smiles" combine to provide patients with a genuinely exceptional experience.