Marijuana Improves Sex And Could Help Close the Sexual Desire Gap Between Men & Women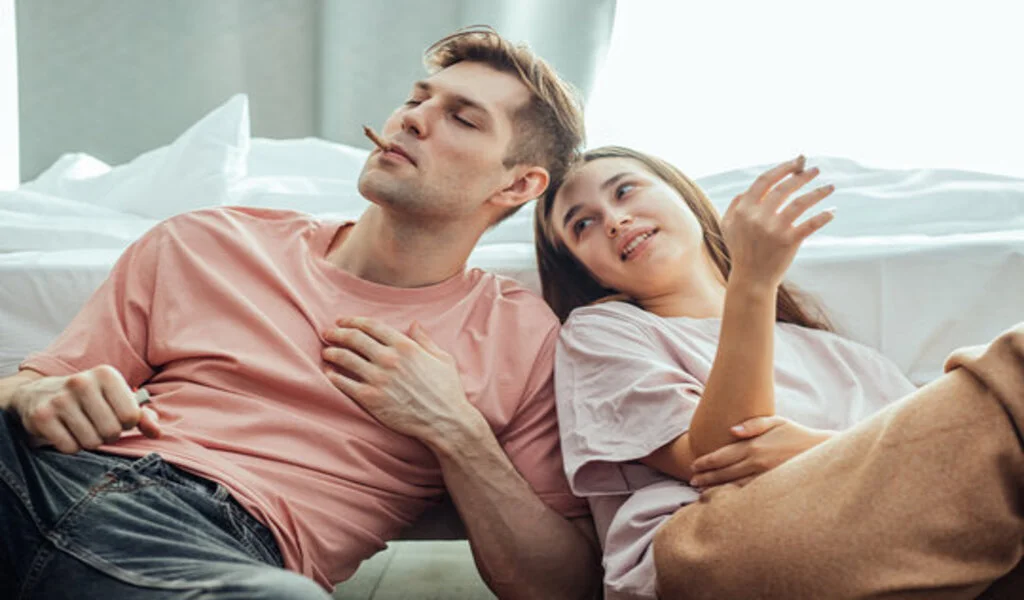 (CTN News) – In another research, participants reported enhanced desire, more powerful orgasms, and improved sensory awareness, proving that Marijuana may improve sex.
Amanda Moser of East Carolina University, a sexologist now located in Denver who specializes in mixing Marijuana and sex, was the paper's lead author. It was published on Friday in the Journal of Cannabis Research.
Regardless of age or gender, Moser's online poll of 811 cannabis-using people revealed higher subjective sexual functioning and satisfaction:
More than 70% of respondents said that consuming cannabis before intercourse boosted orgasms and increased desire. Another 62.5 percent of users said that cannabis made masturbation more pleasurable.
However, according to Moser and her co-authors, the study's results are particularly important for women's enjoyment.
According to earlier research, women who have sex with males are generally less likely to have orgasms than their partners. The findings "indicate that cannabis might bridge the orgasm disparity gap," they write.
The research claims that women may orgasm more often when consuming Marijuana before sexual interactions, which may help to equalize the amount of sexual satisfaction and pleasure felt by men and women.
According to previous research, whereas more than 90% of males claim to typically have orgasms during sexual activity, less than 50% of women do.
In 2019, not long after her poll was completed, Moser told Marijuana Moment, "To me, that's a concern."
Moser sent links to the study on social media and with groups that support the legalization of marijuana and medicinal marijuana to get respondents.
Those who were under the age of 18 or who had never consumed Marijuana were not eligible to respond.
Most respondents (78.9%) identified as white, female, and college-educated (80.1 percent). 23.1 percent of respondents said they identify as LGBTQIA+.
The participants' ages varied from 18 to 85, and 73.7% reported being in a monogamous relationship.
The questionnaire asked about participants' perceptions of their senses of smell, taste, and touch, as well as their usage of cannabis.
Additionally, it included roughly a dozen questions concerning marijuana's impact on various sex and arousal-related issues.
According to the research, "this comprehensive measure covers total sexual functioning and pleasure and advances beyond the physiological impacts (such as attaining an erection)."
The majority of responders (62.8 percent) said they used cannabis every day. Six in ten people (58.9%) claimed to have taken cannabis on purpose before having intercourse.
The authors note that several results were in line with prior research. For instance, both men and women reported increased desire and orgasmic intensity. Women said that they might have numerous orgasms more easily.
According to the research, "these findings are consistent with the enhanced relaxation after consuming cannabis."
Cannabis users claim to feel more relaxed, both physically and mentally, which would enhance sexual function and enjoyment in general.
More than 70% of survey participants said that Marijuana improved their perceptions of taste and touch.
The authors of the research remark that taste and touch are also "two sensations that are strongly employed during sexual intercourse," although that much may be obvious to anybody who has ever had the munchies.
One area where the survey findings diverge from earlier research is men's use of cannabis to maintain and get an erection.
Although some studies suggested that cannabis could impair this skill, the males surveyed in Moser's study reported no such issues.
Social desirability, however, "may have deterred them from reporting erectile difficulties owing to the self-report aspect of this study," the article claims.
The study's reliance on cannabis users' self-reported memories is, in fact, one of its main limitations.
The paper states that "participants were asked to retroactively self-report based on several years," which would lead to recollection bias.
It says that rather than gathering physiological data, the findings "measure individuals' impressions of the effects of cannabis."
Moser notes that when individuals consciously smoked cannabis before intercourse, sexual pleasure increased significantly.
According to Moser, these findings may not be the consequence of a genuine physiological impact but rather the belief that cannabis' aphrodisiac properties would improve pleasure.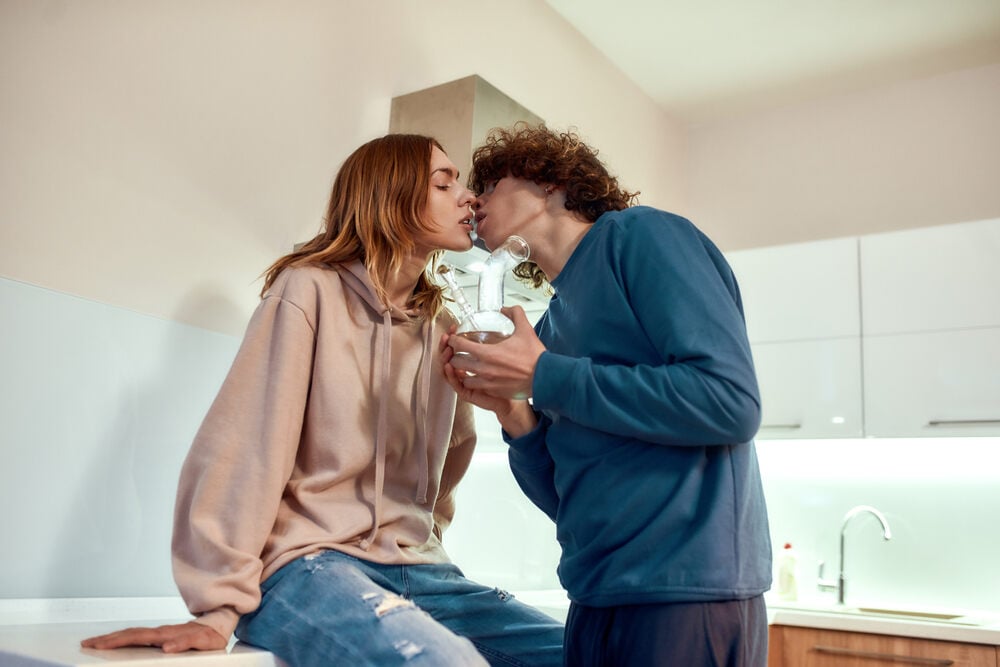 However, the soothing properties of Marijuana may boost desire or lessen inhibitions, which may improve sexual function and enjoyment.
According to Moser, the study's results may have consequences for addressing medical dysfunctions, particularly in women.
The muscle relaxation and improved sexual function that occur from cannabis usage may be beneficial for women with vaginismus (painful intercourse) as well as those with diminished desire.
A 2019 research with the same results was led by Becky Lynn, an expert in women's health and professor of obstetrics and gynecology at Saint Louis University in Maryland.
Women who admitted to using marijuana before intercourse in that OB/GYN practice study were more than twice as likely to report having satisfying orgasms.
Lynn previously told Weedmaps, "I have seen [cannabis] utilized in women with chronic pain problems that cause painful sex, women who struggle with orgasm or are unable to orgasm, and women who use it to increase their libido, which may not match their partner's libido.
In contrast, a 2020 research published in the journal Sexual Medicine found that women who used cannabis more often had better sex.
Additionally, marijuana and sex have been linked positively in several online studies. Even a link between greater sexual activity and the legalization of marijuana was discovered by one research.
But according to yet another research, greater sex doesn't always result from smoking more marijuana.
According to a review of the literature from 2019, the effect of cannabis on libido may vary depending on dose, with higher degrees of arousal and pleasure being correlated with lower THC levels.
The research discovered that although most studies indicated that marijuana had a beneficial impact on women's sexual function, too much THC might have the opposite effect.
The authors noted that "several studies have assessed the effects of marijuana on libido, and it appears that changes in desire may be dosage dependent." Studies show fewer dosages increase desire, whereas greater levels either decrease it or have no effect.
Related CTN News:
Legal Recreational Marijuana Sales for Adults 21 and Older Start in Connecticut