How Gut Health is Important for a Healthy Body and Mind
CHIANG RAI – Do you sometimes feel physically exhausted, have a foggy brain, and feel moody or depressed for no apparent reason? It may be your gut health  Usually when we don't feel well we know it's the result of partying too hard, not getting enough sleep, or stress at work.
But sometimes when we don't know why we are feeling bad, the reason could be hidden deep inside your digestive system. You might have a food intolerance or food allergy and are suffering the symptoms.
To determine if you have a food intolerance, getting a food intolerance test can help identify which specific foods are causing your symptoms, especially if they are not immediately apparent.And for people who live or travel in tropical countries, you might even have intestinal parasites and not even realize it.
This is what happened to Nikki Kachum, whose experience led her to study nutrition as part of her healing journey.
"After giving birth to my son a few years ago, I became severely intolerant to most foods.  I got down to about seven foods I could tolerate and my brain began to shut down. I couldn't really think straight and was so foggy and down all the time.
Anxiety was bad and I had no energy to do anything. Bloating was normal for me everyday. I found out I had parasites and began treating them with diet and natural herbal remedies. It took a long time to recover as healing is not a fast quick fix but with patience and perseverance I am now feeling great and no longer have the parasites or bloating."
Nikki is a certified life coach, nutritionist and Pilates teacher based in Chiang Rai, and is now helping others learn more about gut health by teaching a Self-Care Workshop in gut health at Museflower Retreat & Spa Chiang Rai this May.
Here, she shares some guidelines on why gut health is important for our overall health.
What is gut health?
It is the state of our digestive system. It incorporates many things; a healthy diverse micro biome (bacterial composition), having regular healthy stools, good mental health, being able to digest our food and absorb our nutrients. 'We are what we absorb' rather than just what we eat.
 Why do we need to take care of our gut?
Many things are important but a good start is a healthy diet and low stress lifestyle.
How do we know if our gut is healthy or not healthy?
Many symptoms are associated with poor gut health, these are extremely diverse and can range from 'typical gut' symptoms like bloating and stomach aches but can also show themselves as skin issues, mental health issues (anxiety, depression), joint pain, exhaustion, and autoimmunity.
What are the worst bad foods or habits that can damage our gut?
Eating when stressed severely affects our digestion. Foods with chemicals and preservatives such as processed foods are bad for you. Trans fats and too much sweeteners such as high fructose corn syrup, which is found is most processed foods.  Eating convenience food and fast food instead of fresh whole foods.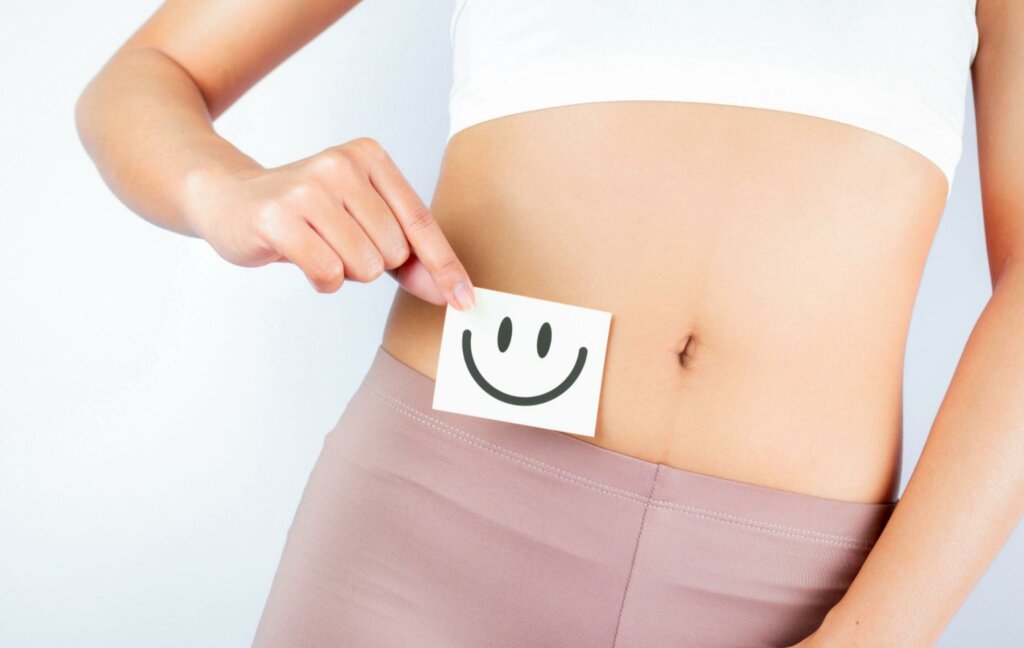 What are the best foods or habits for us to have a healthy gut?
We should be conscious of what we are eating and how it affects us. Some people may be able to eat good quality bread and feel good, others can't handle gluten.  Each person's body is different and we need to just be more aware of how our own body responds. Aim for the best quality, organic where possible. An abundance of vegetables should be the base of everyone's diet and fermented foods for good micro biome diversity. For meat eaters, quality should be a focus rather than quantity.
Some people get regular colonics.  Are colonics good to maintain gut health?
They can be good as an occasional thing. Coffee enemas are a fantastic way to detox your liver and you can do them at home for little cost. These can be a game changer for people who are really struggling with digestive issues.
What real life cases have you seen where health problem were fixed by changing people's diet or eating habits?
Many clients have gotten their lives back through healing their guts. I have worked with families with autistic children, people with autoimmune and many clients with parasites. There is no quick fix but with time and consistency they get better and need to then continue to maintain their gut health long term by managing stress levels and eating well.
By Minty Green
***
Certified life coach Nikki Kachum will be teaching a self-care workshop at Museflower Retreat & Spa Chiang Rai on How to Keep Your Gut Healthy With Fermented Food and More on Sunday May 27, 2018.  This workshop teaches the importance of gut health, the benefits of fermented food in keeping a healthy gut, and a demo on how to make your own fermented sauerkraut.
The 2-hour Gut Health Workshop on May 27, 2018, costs THB 1,900 per person, and
requires minimum 1 day advance booking.
For inquiries about this workshop, contact:
Museflower Retreat & Spa Chiang Rai, 159/1 Moo 1 Ban Samanmit, Donsila Sub-District, Wiang Chai District, Chiang Rai 57210
Office: +66-(0)52-029-823, +66(0)-93-137-0414
Email: retreat@museflower.com
Website: www.musefloweretreat.com
Facebook: https://www.facebook.com/musefloweretreat
.