CBD Broad Spectrum: Unveiling Its Potential in Managing Anxiety and Stress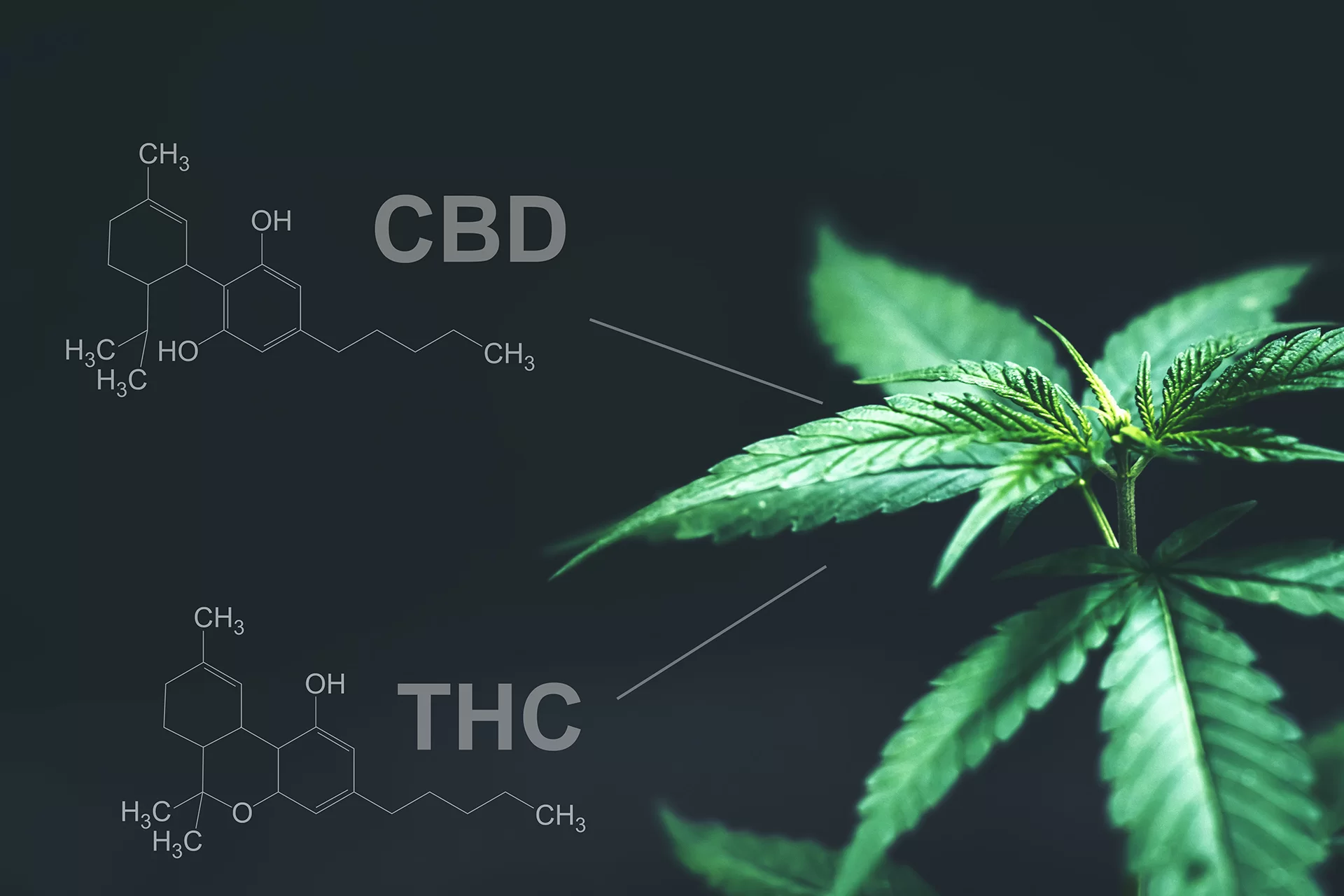 CBD comes in quite a few different forms these days. Shooting to the head in popularity polls is broad-spectrum CBD, which retains all the original benefits of CBD without any THC. Why is CBD broad spectrum is better, and why might broad-spectrum CBD gummies be beneficial for relaxing and overcoming anxiety?
Whether you've tried other forms of CBD before or you're just starting out, consider this your guide to what broad-spectrum CBD is and why you might want to give it a try when stress becomes too much to bear.
What Is CBD?
Cannabidiol (CBD) is a non-intoxicating cannabinoid naturally found in Cannabis sativa. Recently, varieties of the hemp plant have been bred that contain high concentrations of CBD and low concentrations of THC.
It's these plants that are used to make CBD extract, which can be produced using a wide variety of different processes. To be federally legal, CBD products must contain 0.3% THC or less, which is one of the main reasons broad-spectrum CBD is so desirable.
Benefits of CBD
Over the last few decades, researchers from around the world have come together to unravel the enigma of CBD, the cannabinoid nobody expected from cannabis. Despite not having any intoxicating properties, CBD appears to be more medicinally beneficial than THC — for some users, precisely due to this lack of intoxicating properties.
CBD is different from THC in more ways than just its non-intoxicating attributes, though. The cannabinoid appears to do things THC simply doesn't, such as interact with your TRP and 5HT neurotransmitter systems, which together comprise the entire mechanism of the human reaction to pain.
5HT neurotransmitters also govern mood, segueing into CBD's impact on stress. The majority of users indicate that CBD considerably decreases their anxiety and stress levels, an observation confirmed by clinical research.
What Is CBD Broad Spectrum?
CBD may be an excellent cannabinoid, but it's still derived from cannabis, a beautiful yet messy plant filled with hundreds of different compounds. The art of extracting cannabis oils is exactly that — a delicate, balanced process of unraveling and reconstructing connections between incredibly diverse compounds.
A recent advent in this endless quest to make hemp extracts better and more effective is CBD broad spectrum, which is made using a gentle post-processing technique that removes all traces of THC. When performed correctly, broad-spectrum extraction even keeps the delicate terpenes present in hemp flower intact, massively improving the benefits of the finished extract.
How Broad Spectrum CBD Is Different
Broad-spectrum CBD extract is a derivative of full-spectrum extract, which can include up to 0.3% THC. For years, full-spectrum CBD was considered to be the clearly superior albeit more-problematic alternative to CBD isolate, which is a powdered or crystalline extract consisting of nearly 100% CBD.
To bridge the gap between these two extremes, a method was devised to remove THC from full-spectrum extract. This process is more delicate than any other CBD extraction method, though, and it requires a competent operator to be accomplished correctly.
An ideal broad-spectrum CBD extract offers even better purity than full-spectrum extract and contains absolutely zero THC. It also keeps all the flavor and benefits of hemp's inherent terpenes intact, which can be damaged with broad-spectrum purification processes that use excessive heat.
Why CBD Broad Spectrum is Better for Stress
Stress is undeniably on the rise in our modern age, and the more prestigious your job, the more stressful it often is. Unfortunately, the best organizations to work for often impose drug testing, which can be confused by full-spectrum CBD products.
If the prospect of testing positive for THC only raises your stress levels when using CBD products, it's time to switch to broad-spectrum. All the impressive benefits of CBD remain intact with none of the concern over losing your job.
Most people who use CBD describe the cannabinoid's effects like a soothing blanket that sometimes calms them all the way to sleep. Whether your anxiety is acute and in the moment or chronic and stressful, incorporating broad-spectrum CBD into your daily routine might be the perfect way to unwind and get ready to face the world the following day.