6 Simple Tips to Maintain Your Daily Fitness Routine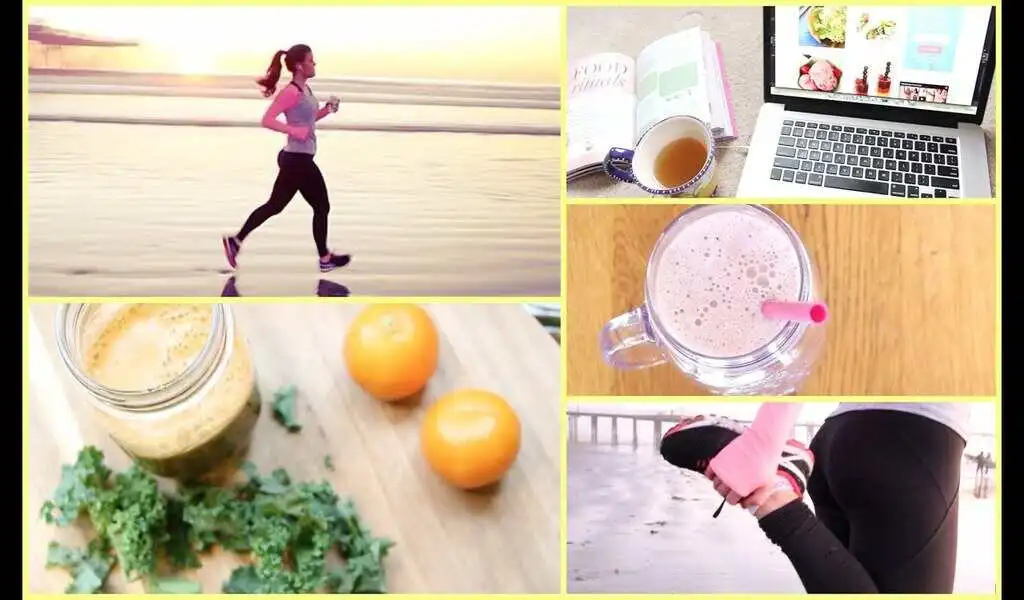 Daily Fitness Routine: In this busy life schedule and hectic routine, being fit and healthy must always be our priority. It is also the fact that you have set up your mind to hit the gym with the best treadmills, be in shape, and follow a good diet several times, but ultimately you are not able to stick to it due to any reason whatsoever.
But do you think it is finally the right time to stick to a daily fitness routine? Apart from this, you are most likely to stay healthy, positive, and creative by exercising regularly. So, it's of utmost importance to maintain a consistent fitness routine to stay fit and healthy.
On the other hand, being consistent and sticking to a fitness routine can provide you with several benefits, too. A fitness routine or a plan that you can always stick with to get long-term results and lets you enjoy the healthier yet improved version of yourself. So, in this article below, we have mentioned six simple tips to maintain your daily fitness routine. Let us have a look:-
1. Schedule your workout correctly.

As you all take doctor appointments and schedule them accordingly, in the same way, you should also schedule your workout timings. It would help if you outlined a proper workout schedule and hit the fitness center almost at the same time daily. With a proper fitness schedule handy, you are most likely not to skip the commitments you have made to yourself. So, schedule your workout to maintain a healthy fitness routine and always stick to it.
In this context, hiring a personal trainer can also be one of the best ideas that will ultimately help you schedule a good workout routine and ultimately let you stick to a daily fitness routine. By hiring a trainer, you can get life-transforming results at your comfort with an established training system.
2. Sleeping matters.

The way you schedule your workout, sleep must also be scheduled. Sleeping plays a vital role in maintaining a proper fitness routine that functions at your performance level. Furthermore, sound sleep helps in enhancing your productivity, creativity and energy levels, etc. So, sound sleep matters a lot in maintaining your daily fitness routine and must be seriously considered.
3. Choose a pleasurable workout.

It is perhaps one of the reasons that your last workout routine has failed just because you didn't like what you were doing and that you started to take your workout routine as a burden and not an enjoyable and healthy activity. So, it's essential to stick to a fitness routine constantly, and that can be done if you choose a pleasurable workout or exercises that you love to do.
4. To start a culture of health and fitness at work.

While being at work or spending most of your time in the office, why not try to make fitness a part of your daily conversation? You can maintain your daily fitness routine by building a health-minded community at your workplace. This way, you will always feel connected with your fitness regime and workout schedules.
5. Try to be creative and multitask.

No matter how busy your day gets, you have to be more creative and multitask. You have to try not to skip your workout or activity for the day. You can also prefer to hold walking meetings instead of sitting in a cafe for long hours and talking to each other. Moreover, taking stairs or walking to your favourite food spot, or investing some time in doing treadmills can be a part of your daily fitness routine to some extent.
6. Focus on quality over quantity.

Last but not least, to maintain a daily fitness routine, it is better to focus on quality over quantity, i.e., to prioritize your intensity over duration. At the end of the day, how hard and robust you did your workout matters, not the duration. Such a tactic will also help you reduce the time you need in your gym to build muscles and lose fat.
To Conclude
So, these are some of the simple and best tips that help you maintain a daily fitness routine in the best way possible.
Trending CTN News: