TV Program Star Nida's 5 Friends to Face Jail Sentences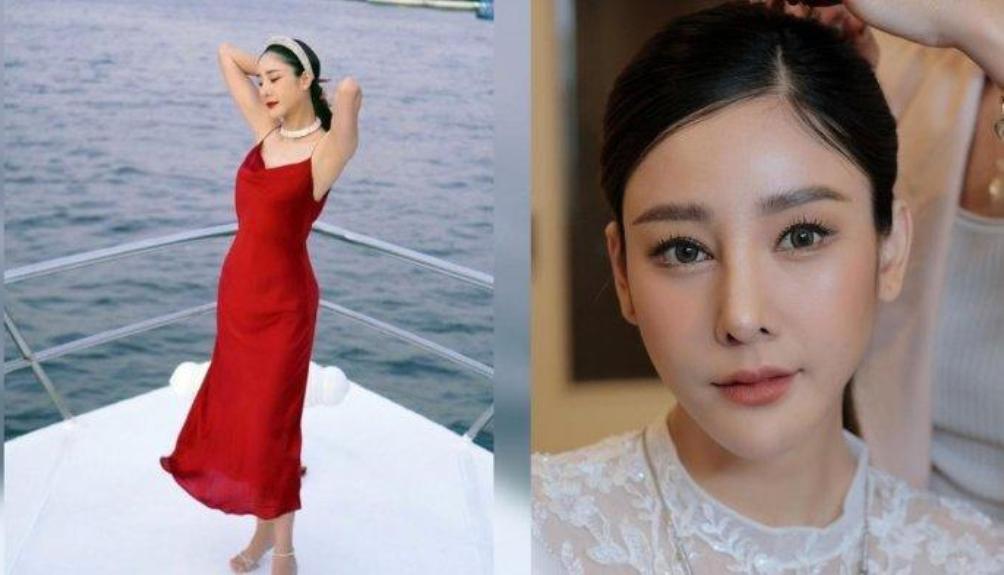 A Police spokesperson has told a press briefing that investigators are not satisfied with statements given by five people over the death of TV program star Nida "Tangmo" Patcharaveerapong.
Nida's cause of death at this point is drowning. The cause of her falling into the river, whether it was herself or someone else, will take some time to determine.
Furthermore, police investigators haven't been fully convinced by all of the five witnesses' statements," the spokesperson said.
Nida reportedly was on the back of the boat relieving herself when she allegedly fell into the Chao Phraya River on Thursday night.
After 38-hour long search operation for the missing Thai TV program actress finally ended when her dead body was recovered on 27 February 2022.
The speedboat owner, and driver, have been charged with operating an unlicensed vessel and negligence causing death.
Charges of Negligence
On Tuesday, all 5 of the people on the speedboat underwent a physical examination. They have also been ordered to submit to a lie detector test.
The police spokesperson said all 5 will likely face charges of negligence leading to death and giving fabricated statements to the police.
Thai Criminal Code, Section 291 states: "Whoever commits an act negligently causing the death of another shall be imprisoned for not more than ten years or fined not more than 20,000 Baht."
New evidence has allegedly emerged from the boat owner's phone that he had admitted that Mr. Phaiboon who was driving the speedboat was inexperienced.
As a result of his inexperience, Mr. Phaiboon lost control of the boat, which prompted Nida — who was in the back of the boat — to grab hold of Ms. Wisapat for fear she would fall into the river, according to police.
Apparently fearing that she would also be dragged into the river, Ms. Wisapat shook her legs, causing Nida to fall overboard. This caused Nida's right thigh to be cut by a blade of the boat's propeller.
Conflicting Statements
According to police, Mr. Nitas "Job" Kiratisoothisathorn had given a conflicting statement about how the boat was operated that night.
He was the only witness who told investigators the boat jerked suddenly, causing Nida to fall into the Chao Phraya River.
The police spokesperson said they would summon all five to face charges.
Investigators will receive more DNA samples from the boat soon, and more witnesses will be interviewed in addition to the 12 already questioned, the spokesperson said.
The phones of all six aboard the boat have been sent to the Police Technology Crime Suppression Division to find more clues and evidence.
TV Program Stars Suicide Attempt
Nida was a Thai program television actress, whose full name is Tangmo "Nida" Patcharaveerapong. She was born in Thailand on September 13, 1984, and was scouted by a TV Guide Talent Agency, when she was in fifth grade.
She then appeared in various TV Programm advertisements in Thailand.
Additionally, the 37-year-old actress starred in the 2006 film 'Ghost of Mae Nak', which was based on one of Thailand's oldest ghost legends. In 2013, Nida married actor Pakin Kumwilaisuk. The couple filed for divorce after just two years together.
Drug Overdose
Nida, who was dealing with deep depression and heartbreak, was admitted to Kasemrad Prachachuen Hospital on July 7, 2015, after overdosing on drugs. Afterwards, she admitted to the media that she had attempted suicide due to her difficult relationship with her ex-husband.
In a suicide attempt, the TV Program star reportedly ingested an excessive amount of sleeping pills and badly cut her wrists.
She continued her Ome TV career and worked with the police as a spokesperson for victims of "fake" celebrities who robbed them in Bangkok of their money.