Frenchman Beaten to Death by 19 Year-Old Son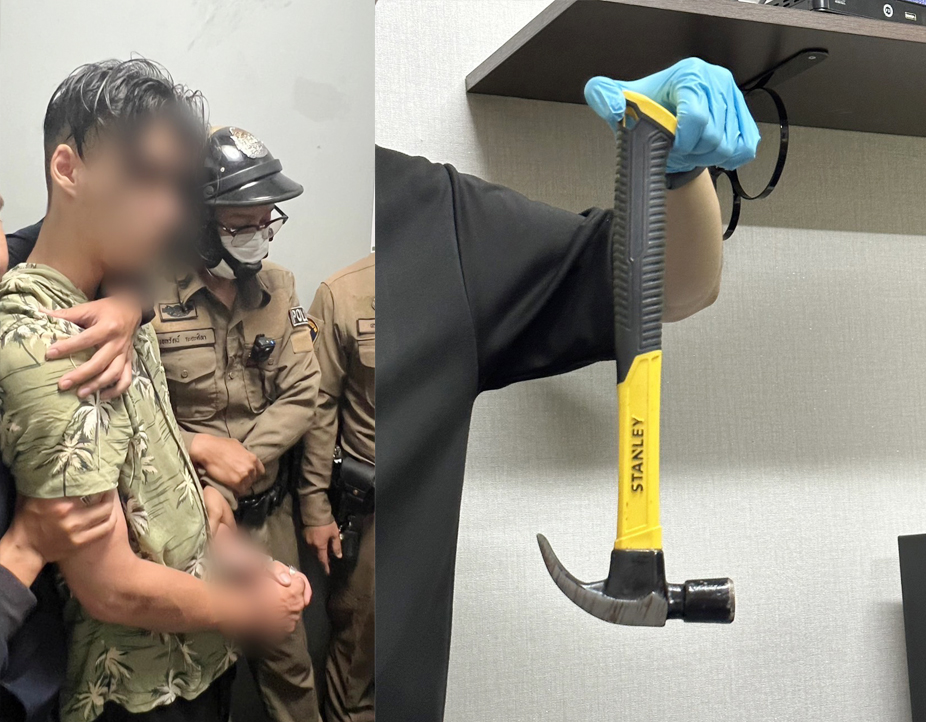 The 19-year-old son of a Frenchman has been arrested after his father was discovered battered to death with a hammer at their house in Bangkok's Phra Khanong district.
On Sunday afternoon, police were called to a townhouse on Soi Pridi Banomyong 13, Watthana district of Bangkok. They were accompanied by forensic investigators and rescue personnel.
On the first floor, they discovered the body of a 52-year-old Frenchman Picot Pascal Pierre in a pool of blood. He had suffered severe head injuries. On the floor was a bloodied metal hammer. It was unclear who discovered the body.
Neighbours reported to police that the guy and his kid fought loudly for around 15 minutes on Friday evening. The house had been dark and silent since then.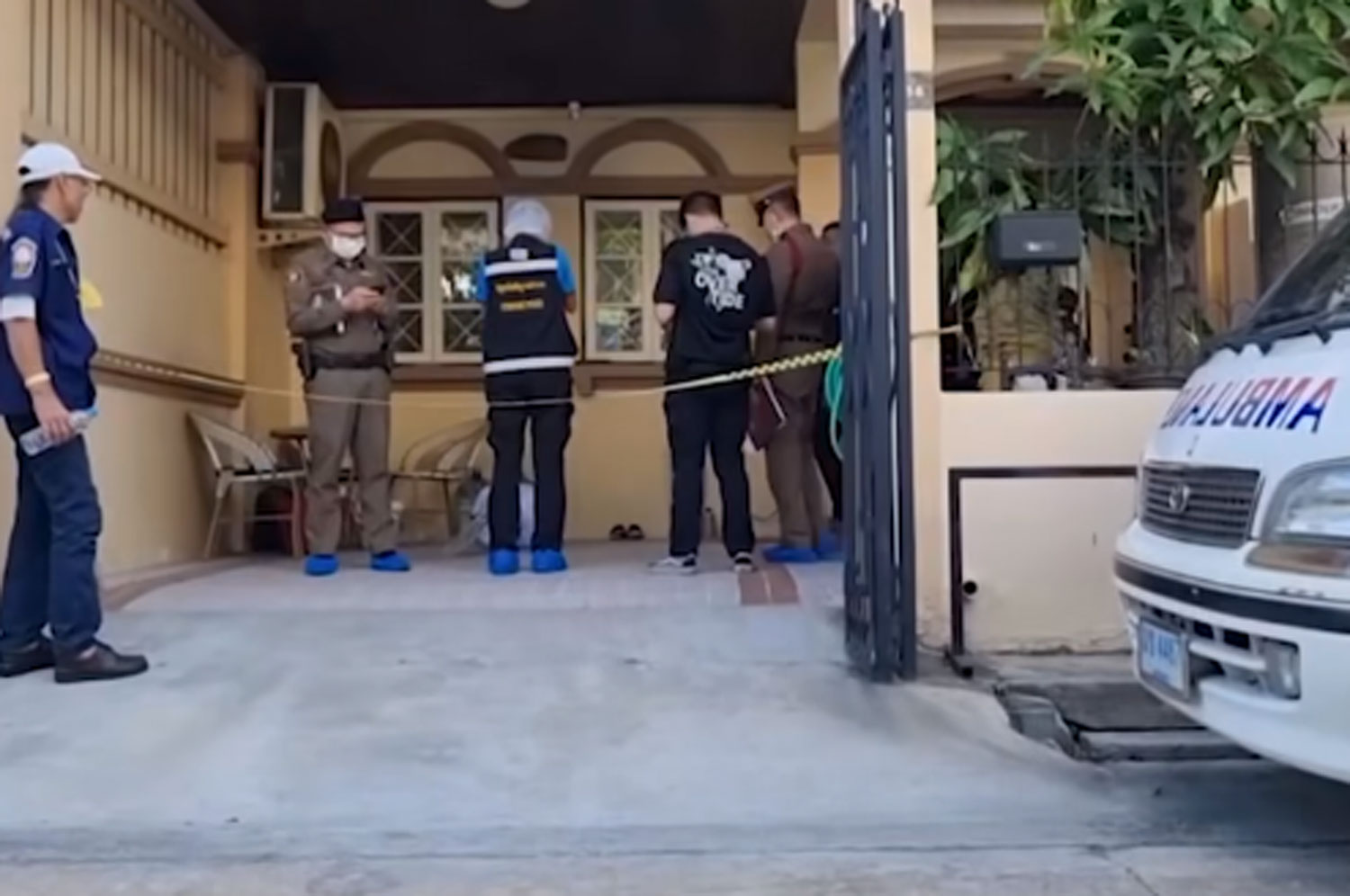 The Frenchman's wife stated that her son exhibited erratic behaviour and was prone to violence, and that her husband had recently developed an alcohol problem. Her son and her husband fought constantly, and the situation had gotten so bad that all family members had left the house, leaving Mr. Pierre alone.
Pol Lt Col Prasert Chan-aksorn, deputy chief at Klong Tan station, led police to arrest the 19-year-old son in a condominium in the Thong Lor area. In the room, they discovered bloodstained sneakers.
Police believe the young man had a fight with his father before killing him with the hammer found at the scene. Police said they had previously visited the townhouse twice to take the son to mental health care. He refused to leave. The suspect was in police custody awaiting legal proceedings.
Contract Killer Arrested
Meanwhile, at a rubber plantation in Nakhon Si Thammarat province, an alleged contract killer, rated 186 on the Royal Thai Police blacklist of hired gunmen, was apprehended.
Nipon Srichumpuang, alias Bao, 41, was arrested on Sunday afternoon, according to Pol Col Sakda Charoenkul, deputy chief investigator of Provincial Police Region 9. He was discovered hiding in a rubber plantation house near Nam Ning hamlet in tambon Ban Lam Nao, Bang Khan district.
On February 12, 2018, Songkhla's Nathawi Court issued an arrest warrant for him, charging him with premeditated murder, illegal possession of a gun and ammunition, and illegally carrying the weapon in public.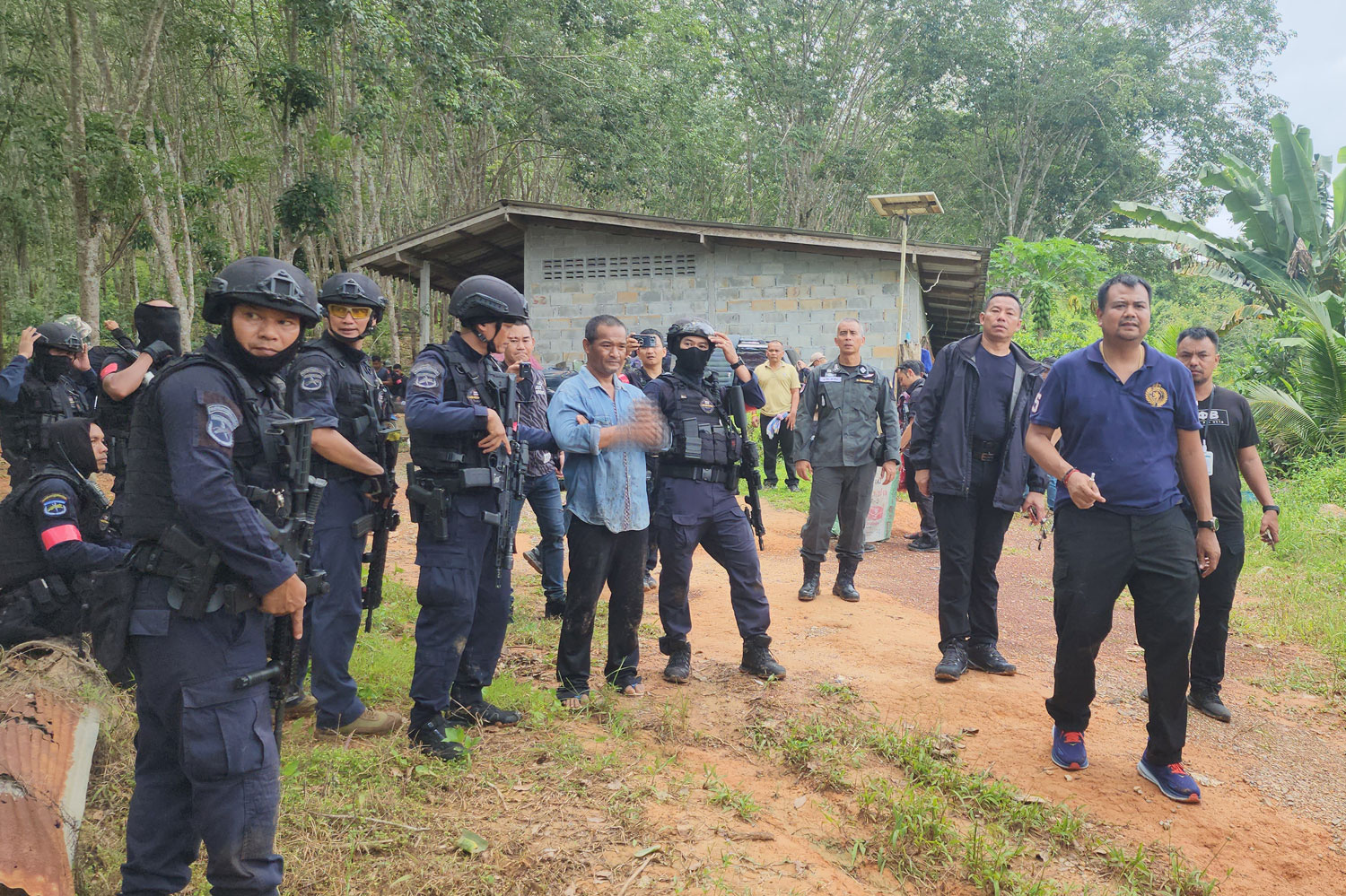 Police discovered methamphetamine pills, a.45 semi-automatic pistol with 27 shots, an M2 carbine rifle with 21 rounds, a shotgun, and two.22 long rifles with 30 ammunition in the hut.
On December 18, 2017, the carbine was suspected of being used in a murder at a grocery store in Sadao district, Songkhla. Gunmen assassinated Arkhom Promsopha, 56, the head of the production section of the Hat Yai Rubber factory in Tambon Prik.
Five individuals, including Mr Nipon, have arrest warrants. Three people were already apprehended, while one person is still at large.
Mr Nipon has a criminal record as a contract murderer. He is 186th on the police blacklist of hired gunmen.