CDC COVID Guidelines 2022: How Long to Quarantine, Symptoms & More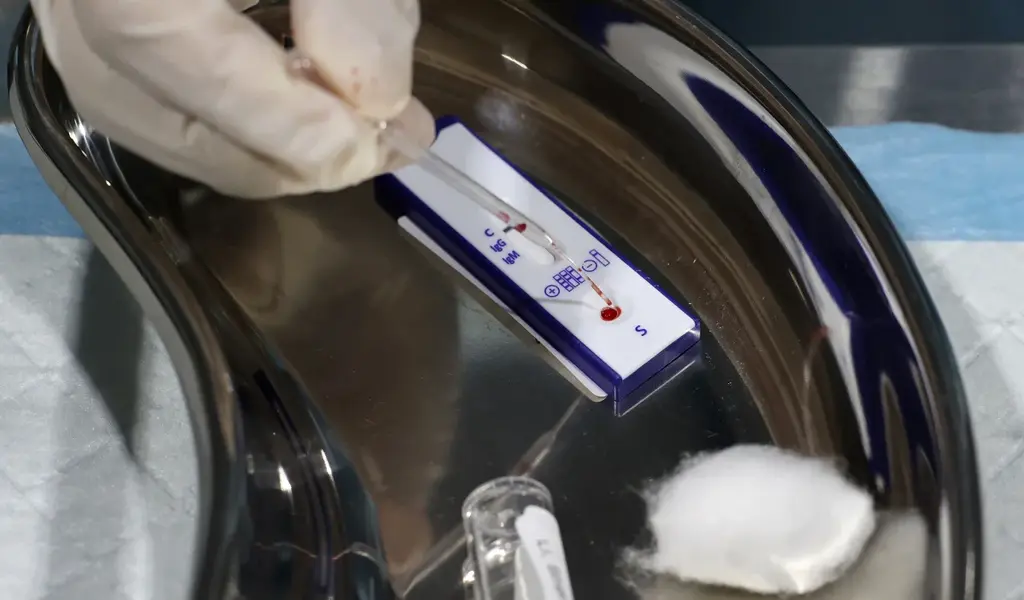 (CTN News) – As new, more contagious variants of COVID-19 spread throughout the United States and nearly all of the Chicago area rises to a higher alert level, many are wondering what to do if they experience symptoms or test positive for the virus.
How long do you remain contagious when cold symptoms start, how long do you need to quarantine, and when is the best time to test?
According to the Centers for Disease Control and Prevention (CDC), almost every Chicago-area county is now at a "medium community level" for COVID transmission.
Must Read: COVID Outbreak: 5 Things Everyone Should Know
Across some counties, the number of cases and hospitalizations continues to rise.
According to the most recent CDC weekly numbers, BA.2.12.1, which health officials say is up to 27% more contagious than BA.2, now accounts for about 36.5% of cases nationwide.
Take a look at the CDC's guidance on what to do if you test positive or suspect that you've been exposed. CDC updated this guidance for the first time in March.
How Long After COVID Exposure Could Symptoms Start?
According to the CDC, COVID symptoms can appear anywhere between two and 14 days after exposure.
Guidelines state that those who have been exposed should watch for symptoms at least 10 days after the last close contact with someone who has COVID.
If you have symptoms, you should get tested.
Here are the latest signs to watch for as BA.2 cases continue to spread across the Midwest and U.S.
Which Symptoms Should You Watch For?
According to the CDC, the following are symptoms of a COVID infection:
Fever or chills
Cough
Shortness of breath or difficulty breathing
Fatigue
Muscle or body aches
Headache
New loss of taste or smell
Sore throat
Congestion or runny nose
Nausea or vomiting
Diarrhea
There is no evidence that certain symptoms are associated with BA.2.12.1 infections. As for BA.2, some of the symptoms are similar to those reported with omicron infections, including cough, fatigue, congestion, and runny nose.
How Long Should you Quarantine or Isolate?
It's important to know the difference between quarantining and isolating. When someone thinks they have been exposed to COVID and are unvaccinated, they should quarantine themselves. According to the CDC, those who test positive regardless of vaccination status must isolate.
The CDC and Illinois Department of Public Health define close contact as being within six feet of an infected person for a cumulative total of 15 minutes or more during a 24-hour period.
Here's the breakdown:
Quarantine
Those who are not up-to-date on their COVID-19 vaccines or who are not vaccinated should quarantine if they come into close contact with someone who has COVID-19. In these cases, the CDC and IDPH recommend that you:
After your last contact with someone who is infected with COVID-19, stay home and away from other people for at least 5 days (day 0 through day 5). Your last exposure is considered day 0. If possible, wear a well-fitting mask when around others at home.
After 10 days, watch for fever (100.4*F or greater), cough, shortness of breath, or other signs of COVID-19.
If you develop symptoms, get tested immediately and isolate yourself until your results are available. Once your results are available, follow the recommendations for isolation.
Test yourself at least 5 days after you last had close contact with someone with COVID-19, even if you do not show symptoms.
Related CTN News: