Walmart Shares Hit All-Time High As Its Value Focus Draws Shoppers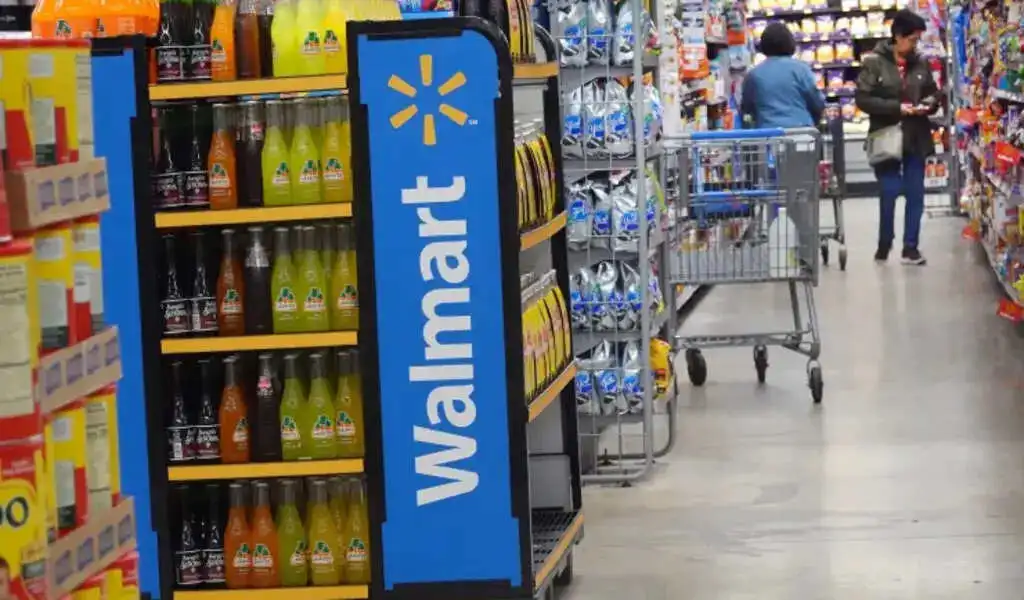 (CTN News) – As investors bet that Walmart will outperform its retail rivals and attract shoppers during the holiday season due to its reputation for value, Walmart's stock reached an all-time high on Friday.
Earlier in the day, the stock of the big-box retailer reached a peak of $166.30. It is the highest point since Walmart began trading on the New York Stock Exchange in August 1972.
Although U.S. consumers have cut back on discretionary purchases such as new clothing, flat-screen TVs and more in recent years, Walmart has generated strong results over the past year. With more than half of its annual revenue generated from groceries, it is the largest grocer in the country. Shoppers need groceries regardless of inflation or a recession.
As a result of this business, Walmart has been able to draw foot traffic, despite the cautious outlooks and weaker results of competitors like Macy's and Target.
The sticky inflation Walmart has experienced – particularly in categories such as food and household essentials – has also provided an opportunity to attract new or less frequent shoppers to its website and stores.
In recent interviews with, Chief Financial Officer John David Rainey indicated that the company has attracted more shoppers from households with incomes exceeding $100,000.
These shoppers are seeing how Walmart has improved its customer experience to compete with more polished, tech-savvy competitors like Target and Amazon as they visit its stores and website. In recent years, the company has launched and expanded fashion-forward clothing brands.
The company has revamped its website and app. In the next two years, the company plans to invest more than $9 billion in updating its stores across the country and giving them a more modern appearance. Moreover, through its third-party marketplace, it has added more items and higher-end brands to its website.
In addition to defying one dynamic of the retail industry, Walmart has defied another. Over the past two quarters, Covid's e-commerce sales for its U.S. business have grown by double-digits as pandemic gains fade away and most companies report declining online sales.
Rainey said in an interview with in August that Walmart may attract customers with its prices, but it aims to beat competitors by making it quick and easy for customers to make purchases.
According to him, curbside pickup and delivery have contributed to the growth of the company's e-commerce operations.
"It really illustrates that Walmart's value proposition goes beyond low prices and value. Rainey explained that convenience is the key today. We are therefore heavily investing in both aspects of this part of our business."
It has been noted by some investors that the company has outperformed many of its peers. Walmart's shares have risen nearly 17% this year.
In the same period, the S&P 500 has gained approximately 13% and the retail-focused ETF, XRT, has gained approximately 3%.
Walmart is scheduled to report its fiscal third-quarter results on November 16.
SEE ALSO:
Beijing Bans Micron Sales Over Security Fears, But The Company Lekindles Ties