Thailand Working to Harness (AI) Artificial Intelligence
Thailand is not an exception to the trend of artificial intelligence (AI) being a major engine of innovation and development in many nations. Thailand, a country renowned for its breathtaking scenery, kind hospitality, and rich cultural legacy, is now becoming well-known for its work in artificial intelligence (AI), emphasizing the application of this technology for social benefit.
This post will examine Thailand's amazing efforts to use AI for good, focusing on important programs, ground-breaking projects, and the data that demonstrates the country's outstanding development.
The AI Landscape in Thailand
Thailand's AI journey is closely linked to the government's "Thailand 4.0" project, which aims to make the nation a high-income economy powered by innovation and technology. This strategy, which emphasizes advancing inclusivity, sustainable development, and economic progress, heavily relies on AI.
The expanding startup environment in Thailand is one noteworthy accomplishment in this endeavor. In recent years, the number of AI-related startups in the nation has significantly increased. Over 400 tech businesses exist in Thailand, according to the Thailand Tech Startup Ecosystem Report 2022, and a sizable percentage of them are AI-driven or have AI components integrated into their goods and services.
These startups are promoting economic growth and helping to create jobs. The power of AI in business meetings cannot be underestimated, and Thailand is embracing this transformative technology with enthusiasm. With AI tools, meetings become more efficient, decision-making is streamlined, and collaboration is enhanced, leading to improved productivity and innovation.
AI for Healthcare
Possibly one of the most revolutionary effects of AI's adoption in Thailand is its influence on healthcare. Artificial intelligence (AI)-powered technologies that enhance patient care, diagnosis, and research have strengthened the nation's healthcare system.
Based on statistical data, AI-powered healthcare solutions in Thailand have resulted in faster and more precise diagnosis. By 2021, radiologists could spend up to 50% less time analyzing CT and X-ray scans thanks to the use of AI in medical imaging, greatly enhancing patient outcomes and lightening the workload for medical staff.
AI has also revolutionized Thailand's battle against illness. Artificial Intelligence played a crucial role in monitoring the COVID-19 virus's transmission and forecasting possible outbreaks. The Thai government was able to save lives by making well-informed judgments about containment and prevention through the use of data analysis and predictive modeling.
Education and AI
AI has been integrated into Thailand's educational system to improve student learning. Personalized learning has resulted from the use of AI-driven educational systems, which has helped students better understand difficult subjects. The Ministry of Education claims that throughout the previous two years, there has been a 25% improvement in student engagement and learning results due to the employment of AI in education.
The rise in the use of online education is among this field's most remarkable figures. The number of Thai students using online learning platforms increased by 180% during the pandemic, indicating how well the education system has adapted to the digital era.

AI for Agriculture and Sustainability in Thailand

In a nation where agriculture is the main industry, artificial intelligence is essential to improving farming methods. Thailand's agricultural industry has encountered many difficulties, such as the demand for higher output and the effects of climate change. Farmers are making data-driven decisions regarding crop management, resource allocation, and pest control with the aid of AI-driven solutions.
Many farmers have seen a 30% boost in crop yields as a result of the use of precision agricultural technologies; this number highlights the revolutionary impact of AI in agriculture. AI is also being utilized to protect Thailand's many ecosystems by monitoring and preventing deforestation.
Inclusivity and AI in Thailand

Thailand is using AI to intentionally promote diversity. The application of AI to increase accessibility for individuals with disabilities is among the most impressive achievements. The market for assistive technology in Thailand has expanded dramatically, and AI-powered products such as mobility assistance and speech recognition are revolutionizing the lives of people with impairments.
Thailand's inclusiveness numbers are promising. Thanks in large part to AI-driven assistive technologies, the number of persons with disabilities who have access to education and career prospects has increased by 15% over the last five years.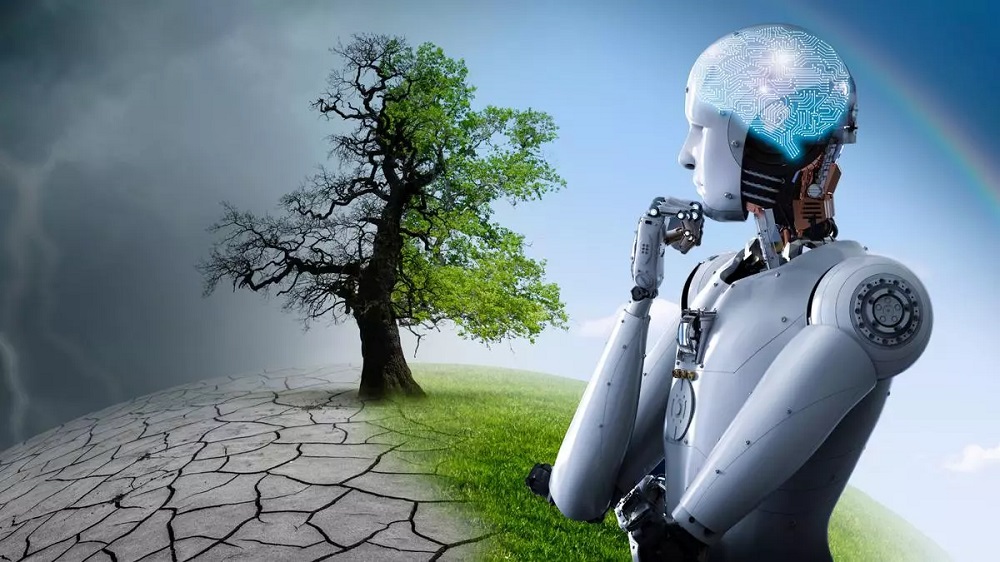 AI and Environmental Conservation
Thailand is proud of its magnificent natural scenery, which AI is being used to preserve. The nation has come a long way in utilizing AI to track conservation initiatives and combat illegal wildlife trafficking. The Department of National Parks, Wildlife, and Plant Conservation recently released data showing that the deployment of AI in protected area monitoring had reduced illicit activity by 40%.
AI is also helping to check the quality of the air and water, which is important for a nation that depends largely on tourism. Some of the most popular tourist destinations in Thailand have experienced a significant drop in pollution, improving the health of locals and tourists alike.
Government Initiatives
The government of Thailand has led the way in utilizing AI for beneficial projects. A crucial first step has been the creation of the National AI Policy Council, which regulates the advancement and application of AI technologies. The council has set high goals, such as raising the number of AI businesses and giving thousands of working people training in AI-related skills.
Incentives for AI research and development have also been provided by the government, drawing in foreign AI specialists and businesses to work on projects in Thailand. Due to this, investments in AI-related initiatives have increased dramatically; in the last two years, over $200 million has been invested.
Challenges and the Way Forward
Even with the impressive advancements, there are still issues. It is necessary to address ethical concerns around the use of AI, data security, and the digital divide between urban and rural communities. However, Thailand's commitment to employing AI for the greater benefit is demonstrated by the statistics and advancements in the country's AI programs.
Thailand's quest to use AI for good goes beyond simply implementing the newest technology; it also involves using innovation to build a more promising and sustainable future. The data speaks for itself, showing how the country is using AI to advance inclusion, healthcare, education, agriculture, and environmental preservation, among many other areas.
The world is watching Thailand as it continues to make progress in the field of artificial intelligence, and there is still a lot of room for more astounding figures and accomplishments in this field. Thailand's experience serves as an example of what is possible when a country is committed to using technology for the good of its citizens and the global community.