Indicators Suggest Bitcoin And Gold Prices Will Outperform Stocks In November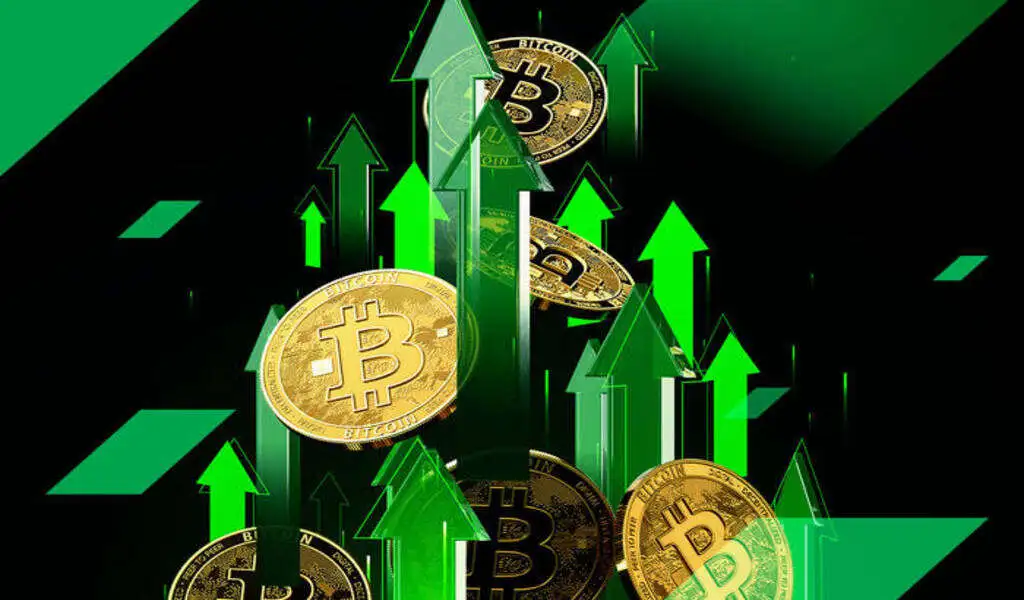 (CTN News) – The Bitcoin (BTC) price has continued to hold firmly at $34,000, while the Gold (XAU) price also cleared the $2,000 mark on Friday. The recent events surrounding big tech earnings have caused the US stock market to experience a downturn.
There is a vital historical indicator that indicates that the S&P 500 downsizing could result in bullish price action for Bitcoin and Gold prices in November 2023 as a result of the S&P 500 downsizing.
US stock markets suffered due to big tech earnings
As a result of underwhelming earnings reports from major companies including Google's parent company Alphabet, major US stock indexes fell last week.
There has been a decline of more than 2.4% in the Nasdaq, while the S&P 500 has decreased by 6% since October 11.
Alphabet did beat analysts' predictions for its profit lines, but the devil was in the details. As a result of the declining growth of Google's cloud business, the company's glowing bottom line performance was overshadowed. Ultimately, this resulted in a negative reaction among investors, which resulted in the S&P 500 spiraling downwards.
Standard & Poor's 500 (S&P 500) is an index fund that tracks the stock performance of 500 of the largest companies listed on registered stock exchanges in the United States.
As a result of a downtrend in stock prices, investors often look to alternative and non-correlated markets such as cryptocurrency and commodities markets to mitigate losses and diversify their portfolios.
This weekend's movements in the Bitcoin (BTC) and Gold (XAU) prices provide early indications that this could be a major theme for November 2023.
Last time Bitcoin Price Correlation to Gold Hit 0.98 was in 2023
This week, Bitcoin and Gold have gained bullish momentum despite bearish market conditions in the US stock markets.
Despite the decline in the S&P 500 index, the price correlation between Gold and Bitcoin prices has reached 0.98 for the first time in four months. It is noteworthy that the last time this occurred was around June 12. As a result, Bitcoin's price increased rapidly by 23% within the next 10 days, reaching its highest level since 2023 at $31,475.
 Statistically, the correlation coefficient measures the degree and direction of the linear relationship between the prices of two assets. An indicator of how closely two assets move together is used to assess how closely their prices move.
Accordingly, when its positive value approaches 1, as shown above, it indicates that both the price of Gold and the price of Bitcoin are moving in a similar direction.
Amidst the negative circumstances surrounding the stock markets, it would appear that investors are piling up buying pressure on Bitcoin and gold at the same time.
An increase in momentum is signaled when it occurs during a bull rally. This is not surprising, as Gold (XAU) reached a five-month high on Friday after clearing the $2,000 milestone.
Investors typically increase their bets on Bitcoin when the correlation coefficient between Gold and BTC approaches 1 during a bull market due to Bitcoin's tendency to deliver higher profit margins.
The phenomenon described above was observed in June 2023. In the two weeks following the correlation coefficient reaching 1, the price of gold slowed, while investors continued to buy bitcoin, eventually pushing prices to a new all-time high.
As long as this pattern continues, investors can expect to see Bitcoin's price start November on a positive note and possibly reclaim the $40,000 milestone.
SEE ALSO:
Bank of Thailand Holds Steadfast on 2.50% Policy Rate