How To Start A Business With No Money? Tips For Your Ideal Future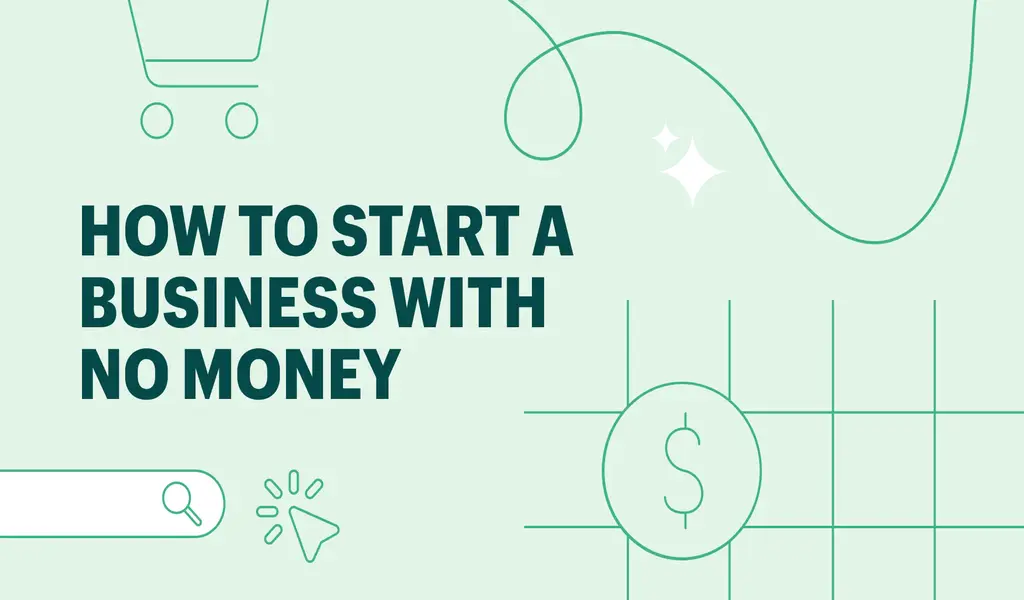 How to Start a Business? – Commencing a business can be an exhilarating opportunity, yet it frequently necessitates substantial money.Nevertheless, insufficient funds should not discourage you from embarking on your entrepreneurial expedition.
By being resourceful and diligent, you can start a business without expending a considerable amount of money. This article will outline some useful pointers on how to start a business with no money.
How To Start A Business With No Money?
1. Choose a Business Idea That Doesn't Require a Lot of Capital
To begin a business without funds, the initial stage is to select a business concept that doesn't need significant investment.
This may involve utilizing a skill you already possess or learning a new one promptly. A few instances of businesses that you can launch with minimal or zero capital are:
Freelance writing
Social media management
Graphic design
Personal shopping and styling
Virtual assistance
Tutoring and coaching
Pet sitting and dog walking
Home cleaning and organizing
Lawn care and landscaping
2. Write a Business Plan
After settling on a business concept, the subsequent crucial step is to draft a business plan.
Such a plan is akin to a guide that highlights your aspirations, tactics, and operational steps required to establish and manage your venture. Your business plan ought to cover the following aspects:
Executive summary
Company description
Market analysis
Products and services
Marketing and sales strategies
Financial projections
3. Utilize Free Resources
Numerous resources are accessible free of cost to assist you in launching and expanding your enterprise. Some of the most valuable free resources are:
Small Business Administration (SBA): For small business owners, the SBA provides free workshops, business counselling, and resources.
SCORE: A nonprofit organisation called SCORE offers free mentoring and training to business owners.
Online learning platforms: Websites like Coursera, Udemy, and Skillshare offer free or low-cost courses on business management, marketing, and other important topics.
Social media: You may connect with potential clients and advertise your business through social media sites like Facebook, Twitter, and Instagram.
4. Get Creative with Funding
Numerous inventive ways exist to raise money for your startup without taking out a loan or looking for outside investors. Some ideas include:
Crowdfunding: You can solicit funding from many people for your business on websites like Kickstarter and Indiegogo.
Bartering: In exchange for the goods or services you require to launch your business, you might provide your own goods or services.
Grants: Numerous grants are available for small enterprises, notably those run by women and minorities.

Bootstrapping:This entails beginning your firm with money from your own savings or a second job.
5. Build Your Online Presence
Establishing a robust online presence is imperative for every business in the present digital era. You can create your online identity through:
Building a website: You may use website builders like Wix or Squarespace to create a professional-looking website for your business.
Using social media: As discussed earlier, social media platforms may be an efficient tool to advertise your brand and communicate with potential clients.
Starting a blog: A blog can help you become recognised as an authority in your field and drive more traffic to your website.
6. Focus on Sales and Marketing
You must concentrate on sales and marketing to expand your company. Among the most successful sales and marketing techniques are:
Networking: Attend industry events and conferences to meet potential clients and partners.
Word-of-mouth: Encourage the positive word of mouth of your satisfied clients.
Referral programs: Customers who refer friends and relatives to your company may receive rewards.
Content marketing: Provide worthwhile content that educates and informs your audience about your products or services.
7. Partner with Others
A excellent method to expand your business without investing a lot of money is to partner with other companies or people. Some suggestions are:
Cross-promotion: Collaborate with another business to promote each other's products or services.
Collaborations: Join other industry experts to provide shared services or goods.
Co-working spaces: Share office space with other entrepreneurs to save on rent and utilities.
8. Focus on Customer Service
One of the best ways to expand your business is to offer first-rate customer service. Happy clients are more inclined to refer their friends and family to your business and are more likely to become repeat customers.
Following are some pointers for offering top-notch customer service:
Inquiries and grievances from customers should be handled quickly.
In all of your dealings with customers, be warm and accommodating.
Provide solutions and advice that are unique to you.
Ask for feedback and use it to improve your products or services.
9. Stay Lean and Flexible
Keep things simple and adaptable when beginning a business on the cheap. This involves being willing to make changes and pivot fast based on feedback and market conditions. Some techniques to keep lean and flexible include:
Minimizing your overhead expenses.
Testing and iterating your products or services before investing a lot of money.
Being willing to change your business model or approach if something isn't working.
Conclusion
Starting a business with no money is difficult but not impossible.
You can start and grow a successful business without spending a lot of money if you choose a business idea that doesn't require a lot of capital, write a solid business plan, use free resources, get creative with funding, build your online presence, focus on sales and marketing, partner with others, provide excellent customer service, and stay lean and flexible.
FAQs
Can a business be started with no money? Answer: Yes, it is possible to start a business with limited resources. It demands creativity, hard work, and resourcefulness.
How can I generate a business idea that doesn't require much capital? Answer: Reflect on your skills and interests, and then look for businesses that suit your abilities and passions while requiring minimal capital.
How should I write a business plan? Answer: Utilize free templates and resources available online or seek the guidance of a mentor or business advisor.
What if I require funding for my business? Answer: There are various methods to raise capital, such as crowdfunding, bartering, grants, bootstrapping, seeking investors, or taking out a small business loan.
How significant is customer service for small businesses? Answer: Delivering exceptional customer service is critical to the growth and success of any small business. Satisfied customers are more likely to return and recommend your business to others.
RELATED CTN NEWS:
What Is ROI And How To Calculate ROI?