Student Loans: Understanding The Ins And Outs Of Financing Your Education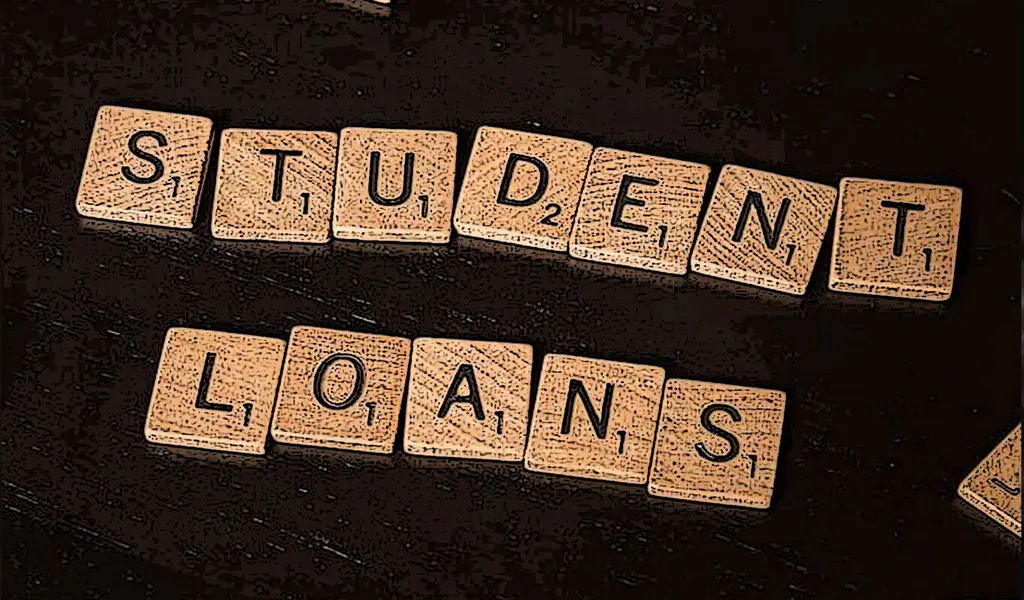 (CTN NEWS) – As higher education costs continue to rise, many students and their families turn to student loans to help pay for college.
However, navigating the world of student loans can be overwhelming and confusing.
In this article, we'll break down the different types of student loans, how to apply for them, and what to consider when choosing a loan.
What Are Student Loans?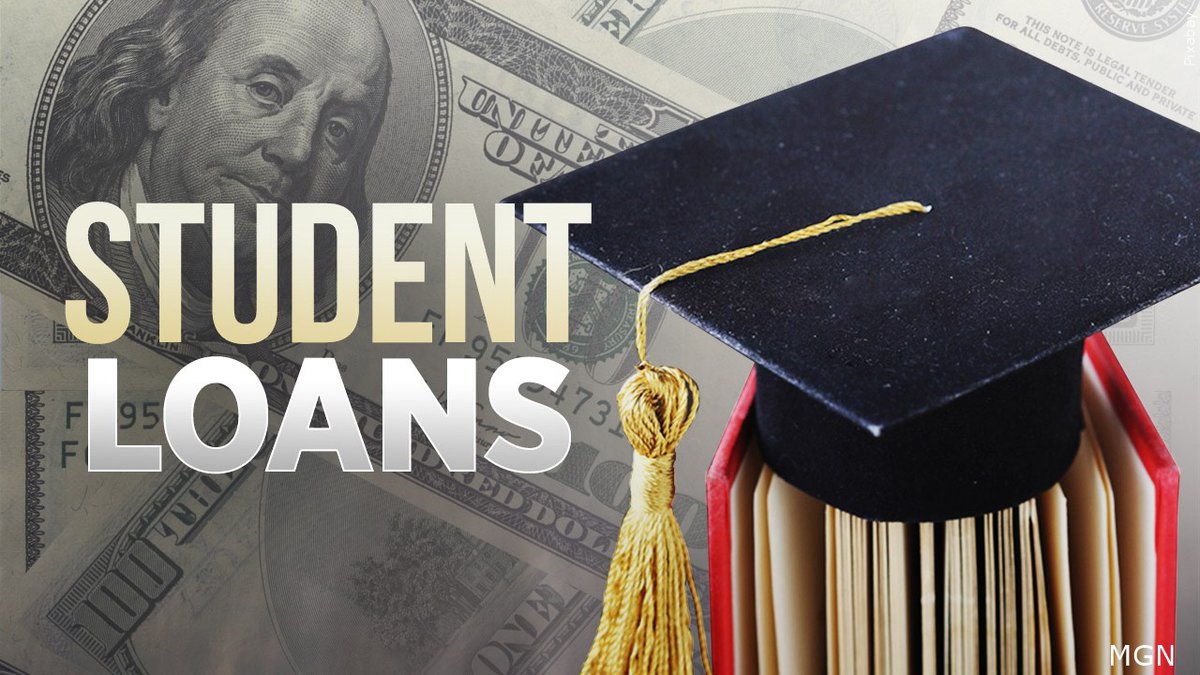 Student loans are financial aid that helps cover the cost of higher education. Unlike scholarships or grants, student loans must be repaid with interest.
Loans can come from the federal government, state governments, private banks, or other financial institutions.
Types Of Student Loans
A student loan can be either federal or private.
1. Federal student loans
The U.S. Department of Education issues federal loans. They offer fixed interest rates and flexible repayment plans. Loans from the federal government fall into three categories:
1.1 Direct Subsidized Loans
Students with financial needs can apply for Direct Subsidized Loans. The federal government pays the interest on these loans while the student is in school and during a six-month grace period after graduation.
1.2 Direct Unsubsidized Loans
Undergraduate, graduate and professional students can apply for Direct Unsubsidized Loans. Unlike subsidized loans, students are responsible for paying the interest on these loans while in school.
1.3 PLUS Loans
PLUS Loans are available to parents of dependent undergraduate students, graduate students, and professional students. Unlike other federal loans, these loans require a credit check and have higher interest rates.
2. Private student loans
Banks, credit unions, and other financial institutions issue private student loans. They often have variable interest rates and fewer borrower protections than federal loans.
Private loans may be a good option for students who have exhausted their federal loan options or have excellent credit.
How To Apply For Student Loans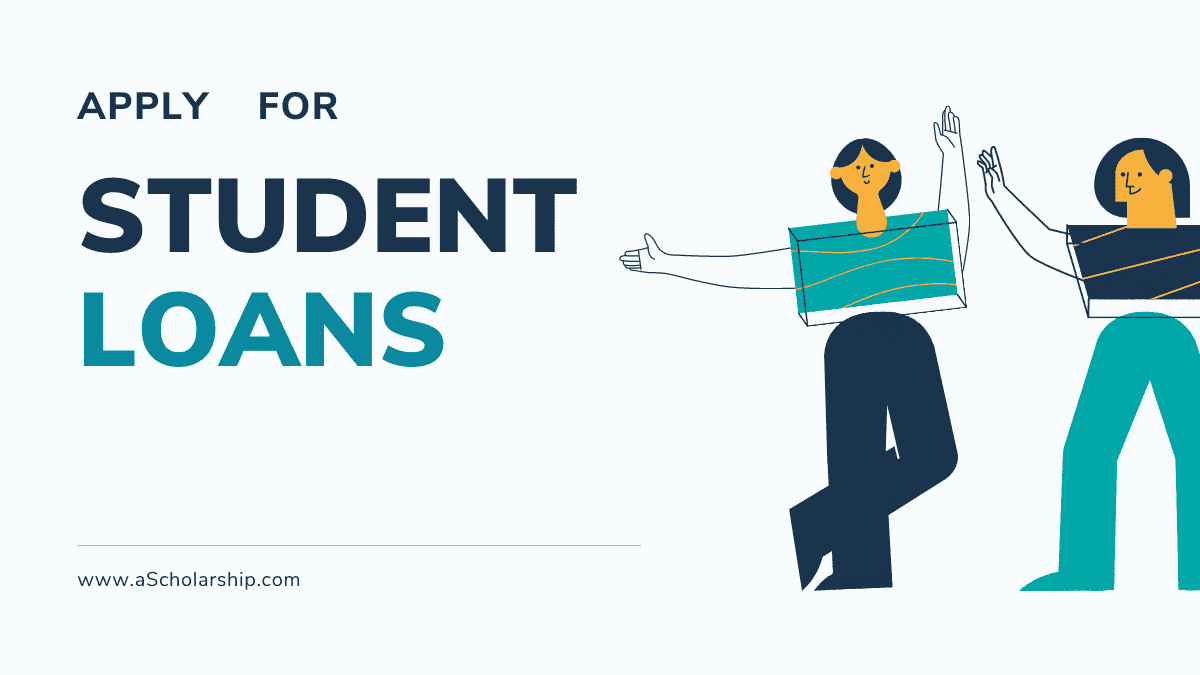 Students must complete the Free Application for Federal Student Aid (FAFSA) to apply for federal student loans. The FAFSA determines a student's eligibility for financial aid, including grants, scholarships, and loans.
Students must apply directly with the lender to apply for private student loans. Private lenders will require a credit check and may require a co-signer if the student has a limited credit history.
Repaying Student Loans
Repaying student loans can be daunting, but options are available to help make payments more manageable.
Federal loan Repayment Plans
Federal loans offer several repayment plans, including income-driven ones, which base monthly payments on a borrower's income and family size.
Other options include extended repayment plans and graduated repayment plans.
Private loan Repayment Options
Private loan repayment options vary by lender. Some lenders offer deferment or forbearance options, while others offer income-driven repayment plans.
Choosing The Right Student Loan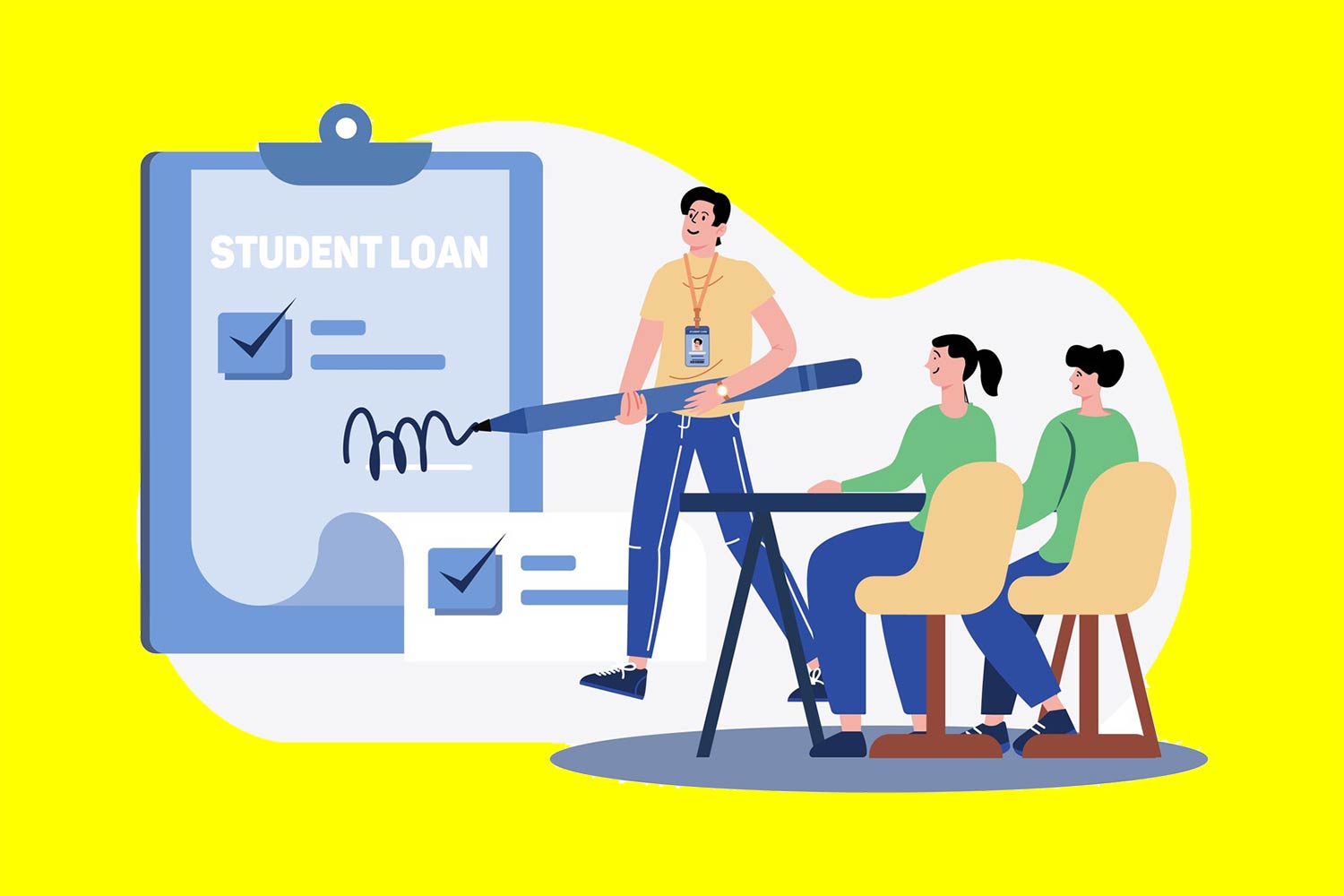 When choosing a student loan, there are several factors to consider.
Interest rates
The interest rate on loan determines how much you will pay over the life of the loan.
Federal loans typically have lower interest rates than private loans, but private loans may offer lower interest rates to borrowers with good credit.
Repayment options
Consider the repayment options available for each loan. Federal loans offer a variety of repayment plans, while private loans may offer fewer options. Look for repayment plans that fit your budget and long-term financial goals.
Loan fees
Some student loans may come with loan fees, which can add up over time. Federal loans have origination fees, a percentage of the loan amount.
Private loans may have origination and other fees, such as application or late fees.
Pros And Cons Of Student Loans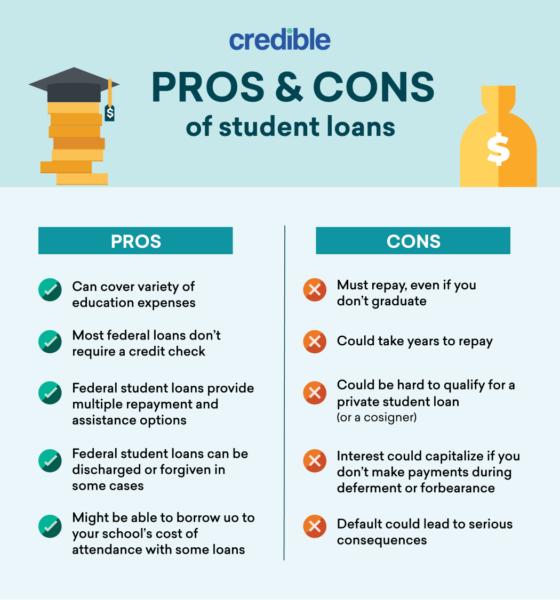 Before taking out a student loan, it's important to understand the pros and cons.
Pros
Can help cover the cost of higher education
Flexible repayment options
Some loans offer loan forgiveness or discharge options
Cons
Must be repaid with interest
This can lead to high levels of debt
Defaulting on a loan can have serious consequences, including wage garnishment and damage to credit scores
Conclusion
Student loans can be valuable for financing higher education but should be used wisely.
Understanding the types of loans available, how to apply for them, and what to consider when choosing a loan can help you make an informed decision.
Consider your long-term financial goals and explore your options before taking out a student loan.