How Coworking Spaces Can Help Small Businesses Save Money and Boost Productivity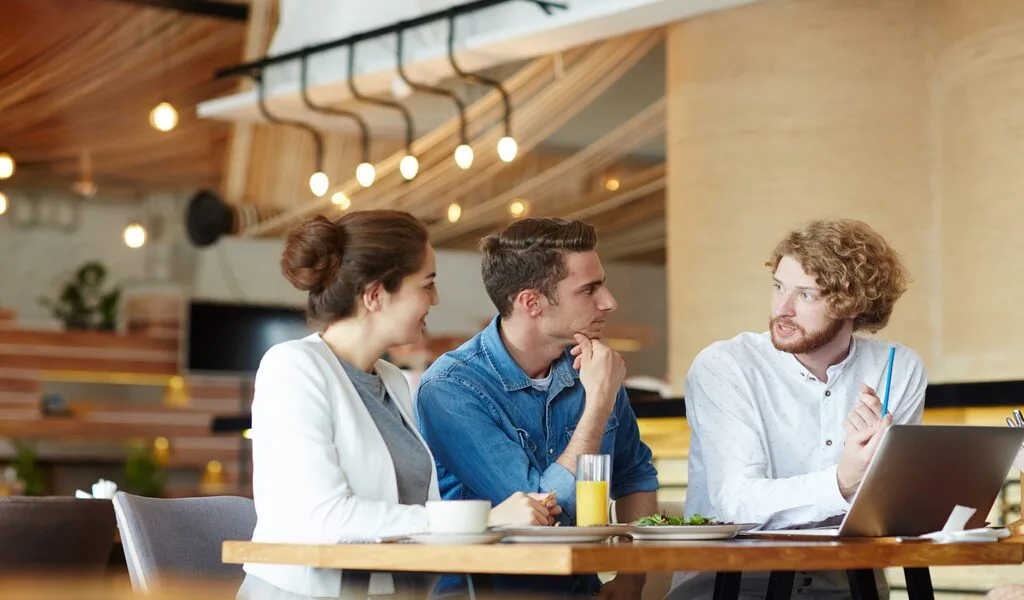 Running a small business is both rewarding and challenging. One of the obstacles that many entrepreneurs face is finding a suitable workspace that encourages productivity without breaking the bank.
Coworking spaces have emerged as an ideal solution, providing numerous benefits to small business owners. They offer flexibility, cost-effectiveness, and a conducive work environment that traditional office spaces often lack.
In today's post courtesy of chiangraitimes.com, we explore the benefits of using a coworking space and how it can help small businesses succeed.
Collaboration in an Inspiring Environment
Coworking spaces are a vibrant area teeming with professionals from diverse sectors. This dynamic setting allows small businesses to collaborate, network, and exchange ideas, fostering a community of innovation and creativity.
It's an ecosystem where you can learn from others, gain insights into different industries, and perhaps even find your next business partner or client. Furthermore, such collaboration often leads to enhanced problem-solving capabilities, as you can tap into the collective knowledge and skills of the coworking community.
Professional Mail Services
With most coworking spaces offering mail management services, you gain the advantage of having a professional mailing address. This not only enhances your business image but also ensures efficient handling of your important correspondences.
It adds an extra layer of professionalism to your business, providing clients and partners with a reliable and consistent point of contact. Moreover, this service can alleviate the burden of managing mail, freeing up more of your time to focus on core business tasks.
Minimize Expenses, Maximize Resources
One of the key advantages of coworking spaces is their ability to help reduce overhead costs. Instead of leasing an entire office, you only pay for what you use, whether it's a single desk or a private room, thereby saving on rent, utilities, and even furniture costs.
This cost-effective approach allows you to invest more in your core business activities, boosting your potential for growth and success. Plus, the financial predictability offered by coworking spaces can help with budgeting and financial planning, as you'll have a clear idea of your monthly workspace expenses.
Round-the-Clock Access
Many coworking spaces offer 24/7 access, allowing you the flexibility to work according to your own schedule and whenever inspiration strikes. This flexibility helps maintain a healthy work-life balance, ensuring you can meet your business commitments without compromising personal time or well-being. This round-the-clock access can be particularly advantageous when dealing with clients or partners in different time zones.
Moreover, the availability of 24/7 access can also help increase productivity and reduce distractions. With the option to work during off-peak hours, you can avoid rush hour commutes and noisy office environments, allowing you to focus on your work without interruption. Additionally, having access to a coworking space at any time can help you establish a routine and structure in your workday, which can be beneficial for your mental health and overall well-being.
Marketing Opportunities Right at Your Doorstep
Your coworking space can double up as a marketing platform for your business. You can hang flyers and posters promoting your business or events in communal areas or even host workshops or seminars in shared meeting rooms to raise your business profile within the coworking community.
This site could be helpful if you're new to creating promotional materials like flyers or posters, and it offers a wealth of templates and design tools perfect for the novice.
Utilizing high-visibility promotion opportunities can help you reach a larger audience, enhancing brand recognition and customer engagement. Also, by regularly participating in or hosting community events, you can establish your business as an active member of the coworking community, further boosting your visibility.
Seamless Scalability to Match Your Growth
As your business expands, your coworking space can adapt to your needs. Whether you need more desks or larger meeting spaces, coworking spaces offer the flexibility to scale up or down as your business demands.
This eliminates the hassle of relocating or renegotiating lease terms, allowing you to focus on what truly matters – growing your business. The instant scalability offered by coworking spaces ensures that your workspace evolves in tandem with your business, accommodating your needs at every stage of growth.
Shared Amenities for Enhanced Operations
Most coworking spaces come equipped with a host of shared amenities. From high-speed internet and printing facilities to communal areas and meeting rooms, these shared resources can greatly boost your business operations, all without the extra cost.
They eliminate the need for hefty investments in infrastructure, ensuring you have everything you need to run your business smoothly and efficiently. Having access to these amenities not only enhances productivity but also contributes to a more enjoyable and stress-free work environment.
Coworking spaces provide small businesses with an affordable, flexible, and collaborative environment that helps them grow and thrive. More than just a place to work, they're a community that fosters innovation, collaboration, and business growth. By embracing the coworking culture, small businesses can maximize their potential and pave the way for a successful future.