Truck Upgrades that make your 4×4 Off-Road Worthy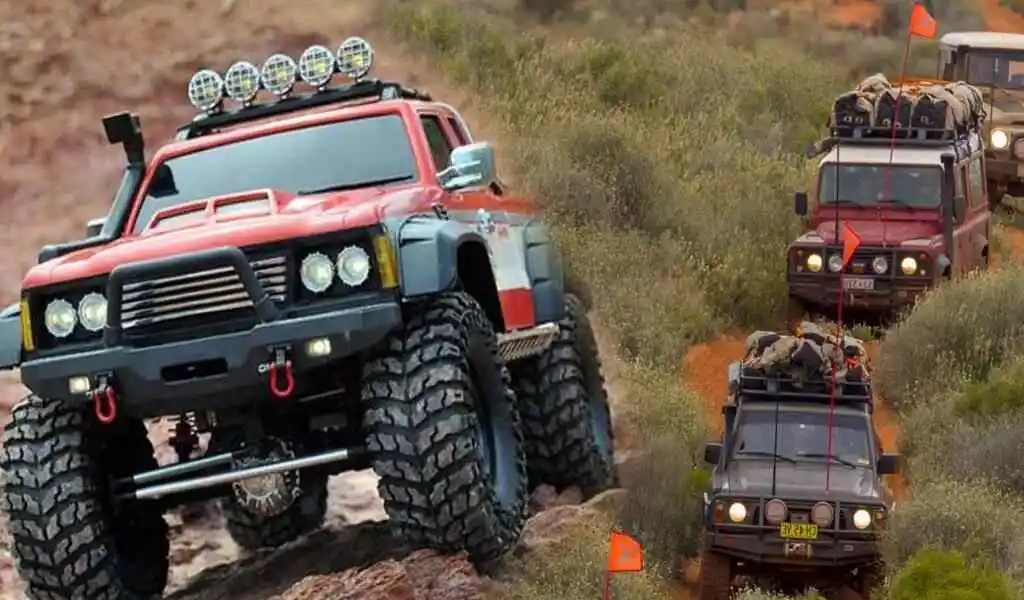 4×4 Truck: In this fast-paced world where everyone is always busy, and almost everything can be done digitally in cyberspace and all you need is a smartphone or a laptop, off-road adventures are one good way to reconnect in the physical world, de-stress, clear the mind, and explore nature in places that are off the beaten path. You can take any car you want, but if you're doing a long drive that involves rough roads and tough terrains, you will need a more suitable type of vehicle.
Having a 4×4 truck gives you a whole new level of experience and boosts your travel capabilities. Making sure that it is well-maintained is beneficial and will save you a lot of money in the long run if the engine is kept in good condition.  Apart from that, you can also make some upgrades to make your truck even more off-road worthy.
Kit your 4×4 truck so it's ready to tackle the toughest road conditions
First of all, protect your car's underbelly. This is a natural instinct in wildlife. Fierce animals like lions or tigers always protect their core and never leave it exposed. That's one important lesson to learn from them.
You can get skid plates or under protection plates to cover your truck or vehicle's undercarriage or chassis. These accessories protect many major parts of the car like the brakes, suspension, fuel tank, oil pan, transmission, and transfer box. With these plates installed, your truck is shielded from rocks or water that can cause rust, which can eventually spread to the entire framework.
It might be a bit costly to install skid plates or under protection plates but it's a lot cheaper than fixing a busted truck that will most likely lead to expensive repairs, not to mention the trouble of being towed.
Now that you have secured protection for your chassis, let's take care of the front of your vehicle. Install a front bull bar to minimize damage on your front bumper should there be any forward-facing accident or an animal attack. It also safeguards the cooling system of the truck and lessens the risk of the driver and passengers being affected following an impact.
That said, it is also worth noting that while it is safer for passengers, it is more dangerous for pedestrians if they are hit with this heavy metal bar. If your vehicle is also used daily in cities or busy towns, take that into consideration. It's best to have a bull bar on vehicles that are mainly for off-road trips.
Moreover, bull bars pack an added weight to the car, ranging between 45 and 90kg. Should you install a front bull bar, it is recommended that you upgrade your suspension as well.
Your bull bar also serves as a tool to mount other accessories such as a light bar. Some bull bars come with a light bar. But if you're thinking of giving the bull bar a miss, you can still install a light bar on your front bumper. The light bar is an extra set of lights between floodlights and spotlights, which gives you a clearer view of the road at night. The LED light bars not only give your vehicle an extra flair, but for a 4×4 vehicle it is a perfect signal for other cars around the area, and to alert other drivers of any problem you might encounter on the road.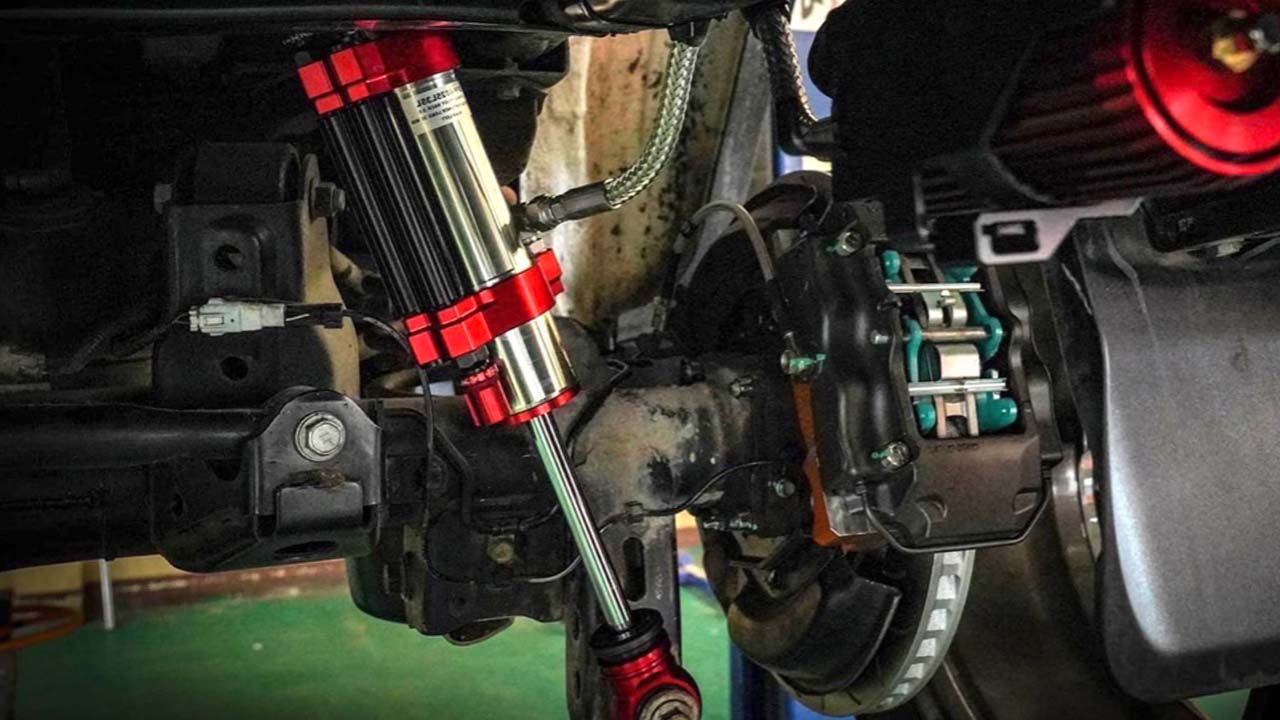 Raise your truck
Another upgrade you can do to make you even more confident during your off-road trip is a lift kit. You have already protected your chassis with a skid plate, but it's an added bonus if your truck is higher and hence you have a higher ground clearance as well.
Also, if your truck is lifted, you have a better view of the road from behind the wheel.
Note that if your lift kit raises your 4×4 truck for more than 3 inches, you will need to ensure that you also have a shock absorber for off-road trips. The shock absorber or damper also lessens the uncontrolled movement that the 4×4 truck experiences from bumpy roads. It is a vital part of a truck's suspension and is created to absorb and decrease the compression of the springs and suspension. Shock absorber manages any undesirable spring motions.
Another upgrade worth doing is installing a car roof rack
I say every 4×4 truck should have a car roof rack to load up bulky gears like sporting items, camping tools and other things. There are many different kinds of roof racks nowadays to fit your personal requirements, from the material (steel or alloy) which obviously affects the weight of your car; to the height added; and the style—whether you want a simple one with two transverse crossbars or a more elaborate one like a cargo basket that can accommodate smaller items such as suitcases and tents.
If you do regular off-road driving, it is worth investing in a good quality roof rack. You wouldn't want to keep replacing a roof rack if it breaks easily.
These are just some parts you can add/enhance in your 4×4 lifted truck. But there are other parts you can look at, like tires, winch, etc. Some upgrades are good, but keep in mind that with every upgrade, you are not only adding to your expenses but also to the weight of your car. So before adding any 4×4 truck accessories, make sure that it's something you really need for your situation.
Images are provided by Virtual Assistant Thailand.