The Trailer Ball Hitch Is An Essential Part of Safe Towing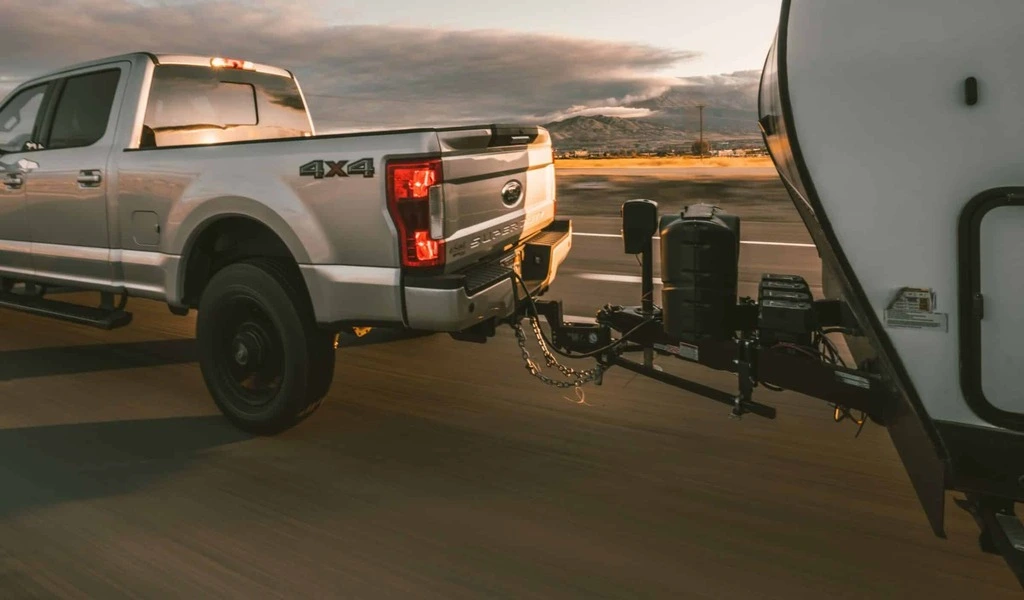 Trailer ball hitches, or hitch balls or ball mounts, are essential parts of the towing system that allow a towing vehicle and a trailer to be securely connected.
Towing safely and successfully requires understanding the trailer ball hitch, whether you're towing a boat, camper, or utility trailer. We'll discuss the significance of trailer ball hitches in this tutorial and information on installation, types, and safe use.
Why the Trailer Ball Hitch Is Important
The point of attachment between your towing vehicle and the trailer is called a trailer ball hitch. It acts as a critical link, helping the trailer move and bearing the weight of the apparatus. Towing might be dangerous if the hitch isn't put correctly or compatible. The purpose of trailer ball hitches is to guarantee control, stability, and safety while in transport.
Different Trailer Ball Hitch Types
Several varieties of trailer ball hitches are designed for a particular use in towing. The following are the main parts of a ball hitch system:
Hook Ball:
Ball Fixture:
Receiver for Hitch:
Connector:
There are various kinds of trailer ball hitches, such as:
A permanent ball attachment fastened to the ball mount is called a fixed ball hitch. Applications where the trailer size stays constant are best suited for it.
Adaptable ball hitches are versatile for towing a range of trailers because they have a movable ball attachment that can be positioned at different heights.
Heavy-duty applications, such as towing big recreational vehicles or livestock trailers, frequently use specialty hitches called gooseneck and fifth-wheel hitches. They offer more weight-bearing capacity and stability.
How to Put a Trailer Ball Hitch in Place and Use It
Towing a trailer safely requires installing and using a trailer ball hitch. Here are some essential actions to take:
Select the Correct Ball:
Verify that the ball and trailer coupler sizes are identical. The ball must be firmly fixed to the ball mount.
Choose the Right Ball Mount:
Use a ball mount with the proper rise or drop to level the trailer.
Insert and Fasten the Ball Mount:
Using the hitch pin and clip or a locking mechanism, firmly insert the ball mount into the hitch receiver of your towing vehicle.
Couple the Trailer:
As the manufacturer directs, lower the trailer's coupler onto the hitch ball and tighten it. Make sure the trailer is linked correctly.
Examine Trailer Lights and Brakes:
Ensure the trailer's brakes and lights operate correctly. Before you get on the road, test them.
Safety Chains and Breakaway System:
Ensure the safety chains are correctly crossed under the coupler and fastened from the trailer to the towing vehicle.
You seem to have used the term "filluck" without providing any further explanation or details. The English word "Filluck" is not well known, and its meaning might not be apparent initially. Please add more information or context if "filluck" is a term or idea you'd want to learn more about or have a specific question about it. I'd be pleased to assist you further.
Final Thought
To sum up, a trailer ball hitch is essential to safe and efficient towing. It serves as the vital connection between the trailer and your towing vehicle. You may have a trouble-free towing experience and guarantee the safety of other drivers as well as yourself by selecting the appropriate type of hitch, making sure the installation is done correctly, and adopting safe towing practices. For more information on hitch selection and usage, refer to your vehicle and trailer manuals.
SEE ALSO: Hyundai And Kia Recall Nearly 3.4 Million Vehicles In The U.S. Due To Fire Risk