Pakistan is preparing shelters for illegal migrants from Afghanistan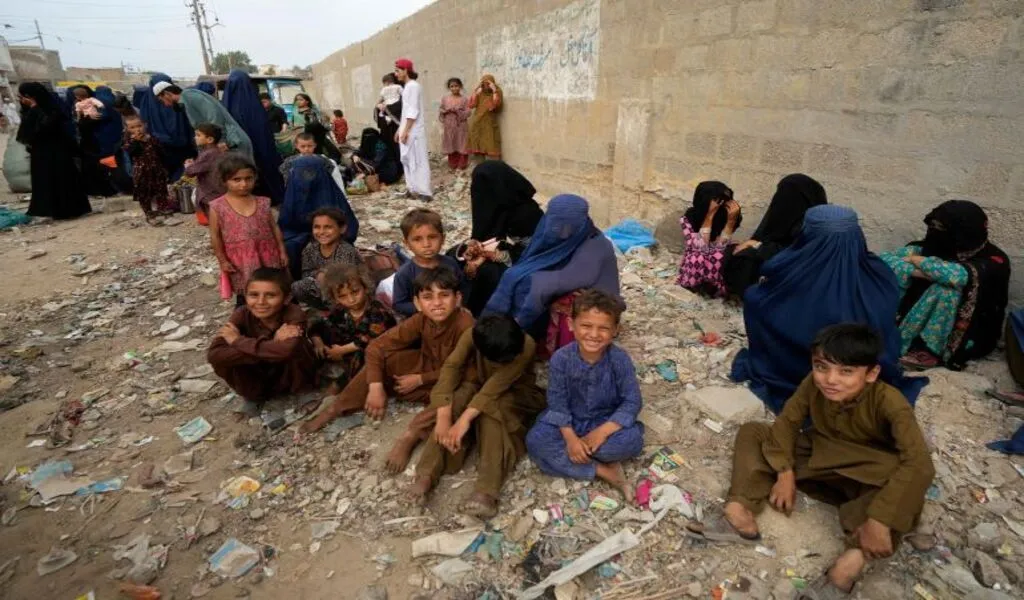 (CTN News) – While unregistered migrants who leave on their own are offered assistance, others will be imprisoned and deported from November 1.
Pakistan's newest move towards implementing the planned expulsion of all unauthorized migrants, including 1.7 million Afghans, is the establishment of deportation camps where people would be imprisoned while their cases are processed.
Jan Achakzai, a spokesman for the administration of southern Baluchistan, said on Thursday that three deportation camps are being established, one of which will be in Quetta, the province capital.
Azam Khan, the temporary chief minister of Khyber Pakhtunkhwa's northwest province, said three more centers are being established there. "It is a challenging task," interim Interior Minister Sarfraz Bugti told reporters at a press briefing.
From November 1, authorities will begin tracking and arresting foreigners who are residing in the country without registration or documents and will transport them to temporary detention camps.
Migrants who leave voluntarily are given incentives and assistance. According to Khan, around 60,000 Afghans have gone home since the crackdown was launched.
Anyone who is in the country illegally should depart before the deadline to avoid detention, according to Achakzai.
There will be no deadline extensions
Sarfraz Bugti, Pakistan's interim Interior Minister, stated that there will be no deadline extension.
During a news conference on Thursday, Bugti stated that no migrants living in Pakistan without authorization will be tortured following their detention.
"They will not be mistreated," he said, adding that they would receive food and medical treatment until they were deported. He stated that they are only permitted to take 50,000 Pakistani rupees ($180) out of the country.
The minister cautioned Pakistanis that if they were found to be sheltering unauthorized migrants after November 1, action would be taken against them. According to Bugti, the state has complete knowledge of the regions where these migrants are hiding.
The state had a hurdle in evicting those living in Pakistan without registration, but "nothing is impossible to achieve," he added.
Millions of Afghans fled their nation during the Soviet occupation of 1979-1989. The numbers grew after the Taliban armed group took control of Afghanistan in August 2021.
Pakistan denies that it is targeting Afghans. The crackdown will not affect the 1.4 million Afghans who are registered refugees.
The US and the UN have urged Pakistan to reconsider its course of action, claiming that it will result in numerous injustices and human rights breaches, as well as the separation of families.
Former US diplomats and leaders of resettlement agencies asked Pakistan not to deport Afghans awaiting US visas as part of a policy that relocates at-risk refugees fleeing Taliban rule.
Related CTN News:
Dengue Mosquito Eggs' Resilience Revealed By Biochemistry