Israeli Prime Minister Netanyahu Declared War on Hamas
Following a barrage of more than 2,000 rockets fired from the Gaza Strip that killed at least 22 Israelis and injured hundreds, Israeli Prime Minister Benjamin Netanyahu declared war on Hamas.
The Palestinian armed group Hamas launched the largest attack on Israel in years, infiltrating areas in the country's south, local media reported, citing medical workers.
Israel's Defence Minister, Yoav Gallant, warned Hamas that it had made a "grave mistake" in launching the attack, which began at 06:30am local time (03:30 GMT) on Saturday and involved rocket barrages fired from multiple locations in Gaza, as well as fighters infiltrating the Israeli border by land, sea, and air.
"Citizens of Israel, we are at war," Israeli Prime Minister Benjamin Netanyahu declared from military headquarters in Tel Aviv in a video message.
Aljazeera reports, Mohammed Deif, a top Hamas military commander, had earlier stated that the missile launch signalled the start of "Operation Al-Aqsa Flood," and he urged Palestinians worldwide to oppose the Israeli occupation.
"We've decided to say enough," Deif declared, urging other Palestinians to oppose Israel. "This is the day of the greatest battle to end the last occupation on Earth," he stated over the radio.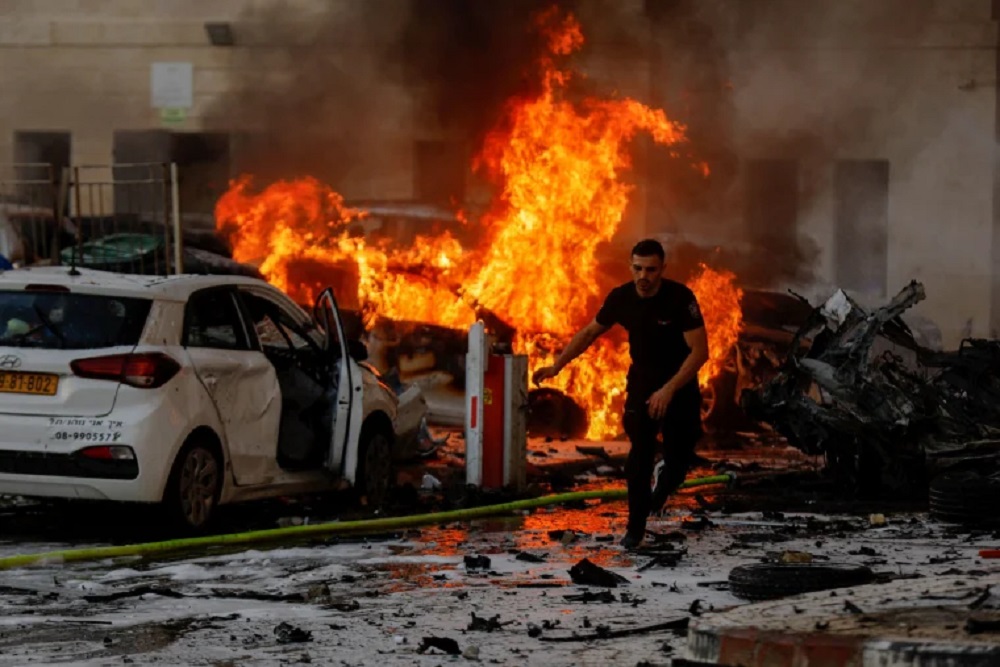 The Israeli military advised Israelis living near the Gaza Strip to remain in their homes and warned Hamas that it would pay a "heavy price for its actions."
Israeli media said that Palestinian fighters opened fire on bystanders in the southern Israeli town of Sderot, and footage circulating on social media appeared to show uniformed Palestinians engaging in border battles.
Another social media video purported to show a burning Israeli tank surrounded by joyous Palestinians.
By late Saturday morning, Israeli jets had begun pounding targets in Gaza as part of "Operation Iron Swords," while Israeli soldiers were involved in ground fighting in various areas throughout the besieged Palestinian enclave.
"Right now, we're at odds. We're battling in many spots throughout the Gaza Strip… "Our forces are now fighting on the ground," said Israel's army spokesman, Richard Hecht.
According to media reports, witnesses in Gaza heard loud explosions and at least one person was killed in the first wave of Israeli air raids.
The commencement of significant combat between Israeli forces and Palestinian fighters follows weeks of rising tensions along Israel's fragile border with Gaza, as well as months of fatal clashes in Israel's occupied West Bank.
So far this year, Israeli troops have killed at least 247 Palestinians, while Palestinian attackers have murdered 32 Israelis and two foreign nationals.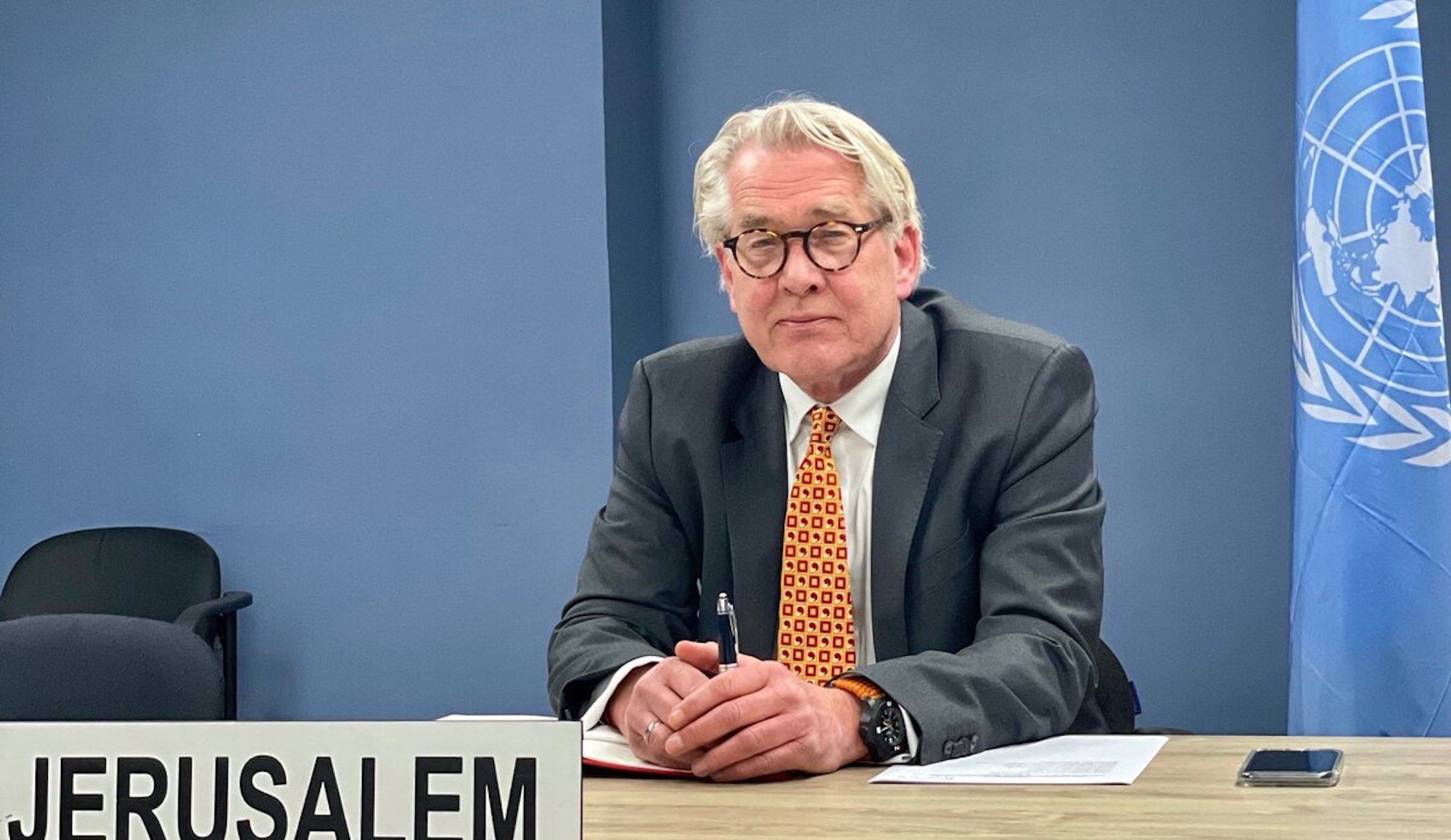 The United Nations Special Coordinator for the Middle East Peace Process, Tor Wennesland, criticised "the multi-front assault against" Israeli villages and cities around Gaza, calling them "heinous attacks targeting civilians."
"These events have resulted in horrific scenes of violence and many Israeli deaths and injuries, with many thought to be kidnapped inside the Strip." These are atrocious attacks on civilians that must end immediately," Wennesland stated in a statement.
"I am deeply concerned about the safety of all civilians." "I am in close contact with all parties involved, urging maximum restraint and urging all parties to protect civilians," he said.
"This is a dangerous precipice and I appeal to all to pull back from the brink."
In a statement released earlier on Saturday on the Telegram messaging app, Hamas urged "the resistance fighters in the West Bank" as well as "our Arab and Islamic nations" to join the ongoing war.
Exiled Hamas commander Saleh al-Arouri declared "Operation Al-Aqsa Flood" was a response to "occupation crimes," and Palestinian fighters were protecting their sacred place in occupied East Jerusalem.
Lebanon's Hezbollah movement, created in 1982 to combat Israeli occupation of southern Lebanon, said in a statement that it was closely monitoring events in Gaza and was in "direct contact with the leadership of the Palestinian resistance."
Palestinian Terrorists From Gaza Launch Deadly Attack on Israel, 22 Dead, Over 500 Injured