Baldur's Gate 3 Confirmed For Xbox Series X|S: Cross-Platform Play And Exclusive Features Revealed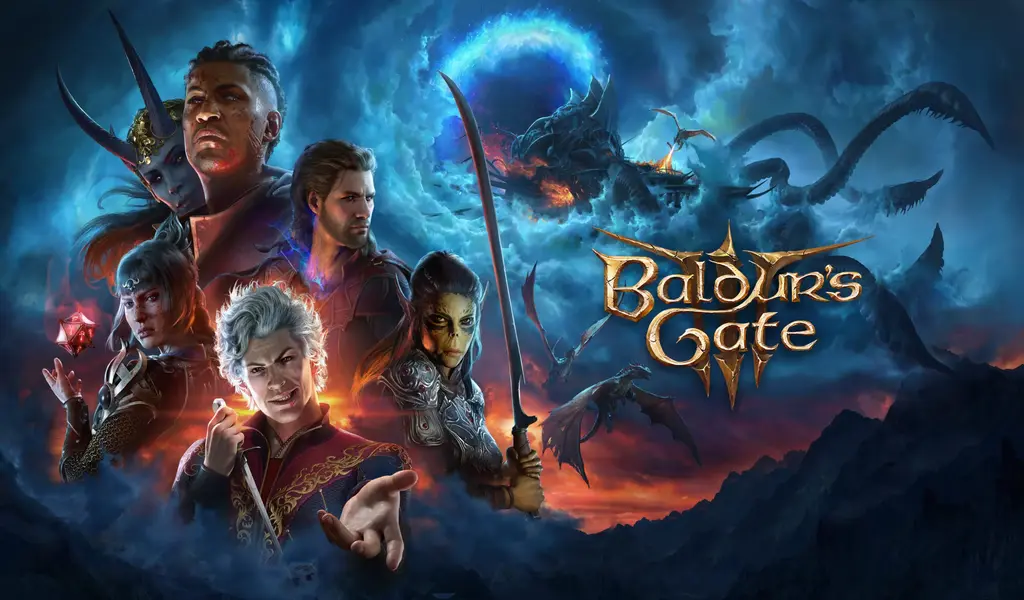 (CTN NEWS) – Larian Studios has revealed that they've successfully devised a method to bring Baldur's Gate 3 to players on Xbox Series X|S, and the game is still on track to arrive on the platform within this year.
Swen Vincke, the founder of Larian, expressed his enthusiasm, stating,
"I'm extremely delighted to confirm that following my meeting with [Phil Spencer] yesterday, we've managed to uncover a solution that enables us to deliver Baldur's Gate 3 to Xbox players within this year, a goal we've been diligently pursuing for quite some time."
Further elaborating on the solution, Vincke clarified that the split-screen functionality will be accessible for Xbox Series X consoles, although it won't be extended to Xbox Series S.
Notably, all the crucial updates and enhancements that have been incorporated so far will be incorporated into the Xbox version.
Noteworthy as well, there will be seamless cross-save progression linking the Steam and Xbox Series renditions of the game.
Super happy to confirm that after meeting @XboxP3 yesterday, we've found a solution that allows us to bring Baldur's Gate 3 to Xbox players this year still, something we've been working towards for quite some time.

— Swen Vincke @where? (@LarAtLarian) August 24, 2023
Baldur's Gate 3 Set for PlayStation 5 and macOS Release on September 6th
Following its instant success on Windows after transitioning from early access earlier this month, Baldur's Gate III is set to make its debut on PlayStation 5 and macOS on September 6th.
While the specific release date for the Xbox version remains uncertain, Larian has now officially affirmed that the expansive RPG will reach Microsoft's gaming consoles later this year.
The primary reason behind Larian's decision to postpone the Xbox release, thereby temporarily rendering Baldur's Gate III a PlayStation console exclusive, can be attributed to Microsoft's regulations regarding feature uniformity between the Series S and Series X.
The latter represents the more robust of the two consoles, typically delivering heightened visual quality, smoother framerates, and even incorporating ray-tracing technology.
Michael Douse, the Director of Publishing at Larian Studios, clarified this situation, stating,
"There's no exclusivity agreement that inhibits us from launching on Xbox." He further explained via X (formerly known as Twitter) last month, "The challenge lies in a technical obstacle. Removing the split-screen feature is not an option due to our commitment to launching with feature parity. As a result, we're persistently striving to resolve this matter."
All improvements will be there, with split-screen coop on Series X. Series S will not feature split-screen coop, but will also include cross-save progression between Steam and Xbox Series.

— Swen Vincke @where? (@LarAtLarian) August 24, 2023
Xbox's Mandate and a Change of Course: BG3's Journey to Xbox Series S
Usually, Xbox mandates that a game's features must be consistent across all versions of its consoles, which is why the inclusion of split-screen was causing a delay in bringing BG3 to Xbox.
Yet, it appears that Phil Spencer, the CEO of Xbox, has granted Larian permission to proceed with the game's launch on the Series S without the split-screen functionality.
Although the phrase "this year" doesn't provide Xbox players with a precise timeframe for their journey into the realm of Faerûn, one can remain hopeful that the wait won't be overly prolonged after BG3 makes its initial debut on PlayStation on September 6th.
RELATED CTN NEWS:
Epic Games Store Free Games Next Week Until 31st August
Tekken 8 To Make Highly-Anticipated Debut In January: Coming To PC, PS5, And Xbox X/S
Modern Warfare 3 Unveils Compaign Gameplay Premiere: Date, How To Watch & What To Expect?