US Judge Blocks First-Ever Abortion Pill Reversal Ban Law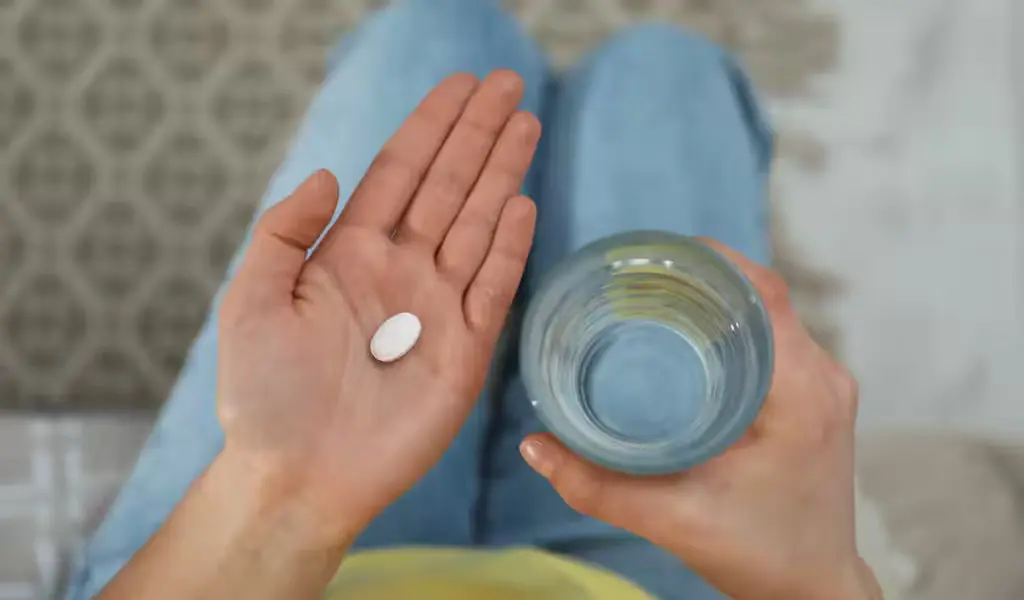 (CTN News) – A judge ruled late Saturday that a law that would have been the first in the United States to ban "abortion pill reversal" cannot take effect.
A Catholic health facility had alleged the statute violated its first amendment rights, and US District Court Judge Daniel D. Domenico sided with the clinic and issued a preliminary injunction in the case.
If a rule "targets" religious activity, "burdens" religious exercise, allows for individualized exemptions, fails to regulate secular activities that create comparable dangers, or otherwise discriminates against religion, Domenico said, the state cannot legislate it. The law at issue here violates these fundamental rights guaranteed by the First Amendment.
Medication abortions are commonly caused by taking two medications several hours apart, and opponents of abortion believe that "abortion pill reversal" can be used to stop the abortion process.
Anti-abortion groups argue that if a woman who has taken the first abortion pill later changes her mind, she may simply take progesterone to "reverse" the effects of the first drug and keep the pregnancy.
However, the first randomised, controlled clinical research to investigate the efficacy of the "reversal" protocol was abruptly discontinued in 2019 when three of the study's participants experienced severe haemorrhaging.
The American College of Obstetricians and Gynaecologists issued a statement, in part titled "Facts Are Important," stating that claims for abortion reversal are "not based on science and do not meet clinical standards."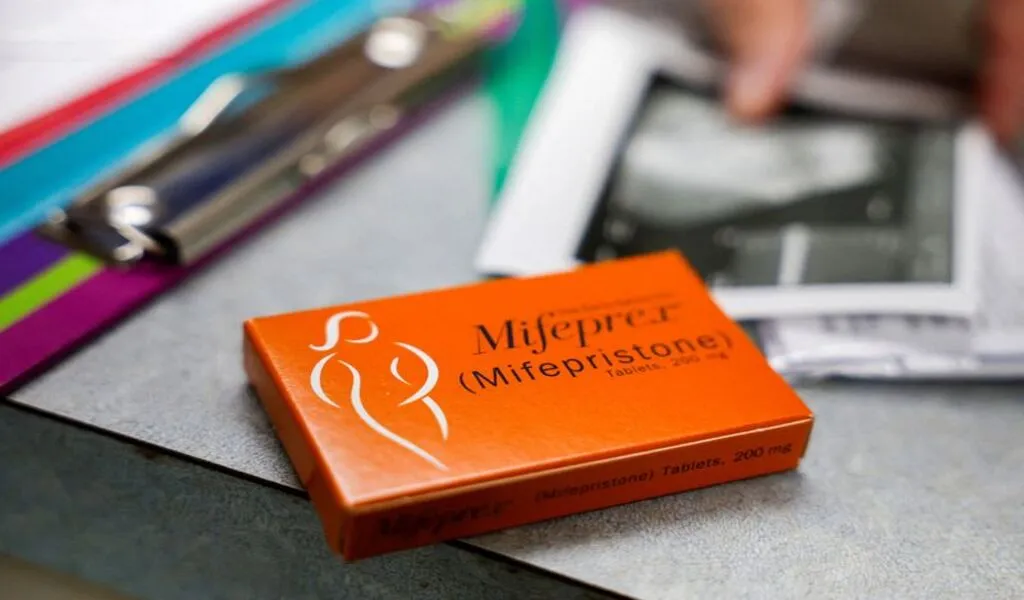 A 2023 study published in the American Journal of Public Health found that less than.005% of women who took the first pill in a pharmaceutical abortion ended up continuing the pregnancy. Doctors are instructed to keep a watch on patients who refuse to take the second pill in an abortion prescription, as this could result in the pregnancy continuing.
The Catholic clinic is being sued because it is alleged to have helped dozens of patients who sought to reverse the effects of an abortion using medication.
"Abortion pill reversal is nothing more than supplemental progesterone," the lawsuit claims. "And there are a multitude of off-label uses of progesterone, which has been widely prescribed to women — including pregnant women — for more than 50 years."
According to a research published in the American Journal of Public Health, at least 14 states approved legislation before the Supreme Court overturned Roe v. Wade in 2022 that effectively forced doctors to convey to patients that abortion can be reversed.
When asked by the Guardian whether the Colorado bill was intended to target specific religious practises, Katherine Riley, policy director of the Colorado Organisation for Latina Opportunity and Reproductive Rights, said that it was.
She warned that a verdict against the bill would cause the border between medicine and science to become blurred.
Riley stated, "These people can pretty much get away with whatever they want, as long as they claim to be doing it in the name of their religion. Which is completely insane to me.
Domenico ruled that in order for the Colorado legislation to be upheld, it must pass a "strict scrutiny" test.
That "the state must come forward with a compelling interest of the highest order to maintain the law," he said, "is a tall order." "It has made no effort to even try."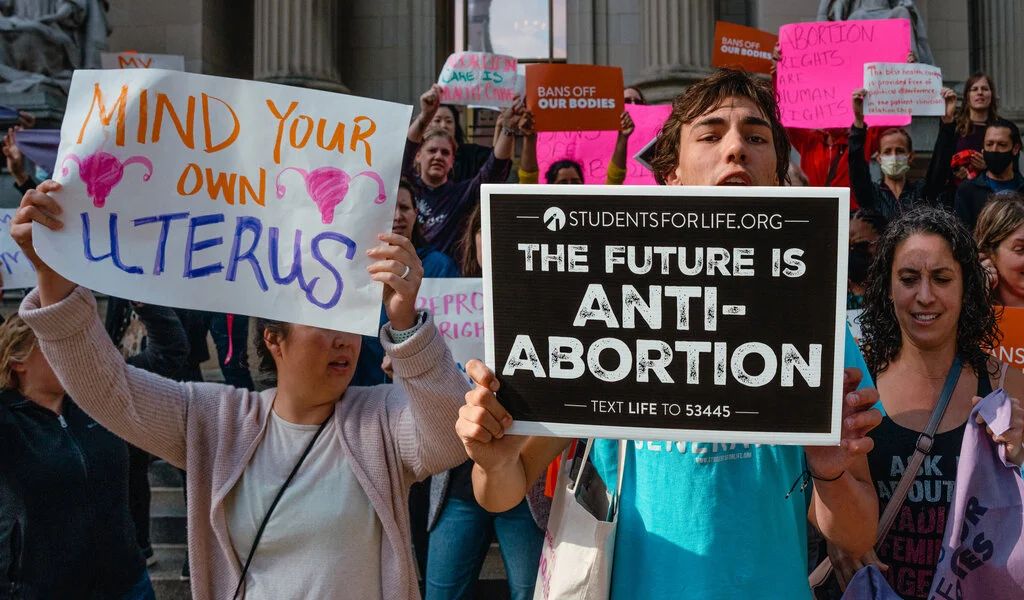 Crisis pregnancy centres, which offer abortion pill reversal services, tend to be religious organisations that counsel women to keep their pregnancies.
Those who advocate for women's right to choose abortion have spent years looking for ways to control crisis pregnancy centres. The United States Supreme Court overturned a California law in 2018 that mandated licenced clinics inform patients about free or low-cost contraception, abortion, and other family planning services available through public funding.
The conservative-majority court found a violation of the centres' First Amendment rights and issued a 5-4 decision in their favour.
The state attorney general of California has filed a lawsuit against many crisis pregnancy centres, alleging that they falsely advertised their ability to reverse the effects of an abortion pill.
The head of Middle Tennessee State University's Free Speech Centre, Ken Paulson, believes the California case has a better chance of success than the Colorado statute. He stated the statute in Colorado was more convoluted.
"The notion that there's a religious right to market a pill that the state believes is potentially unsafe is a bit surprising," Paulson told the Guardian before the verdict on Monday.
Paulson claims that religious affiliation or belief is not the driving force behind anti-abortion sentiment. As one pro-life advocate put it, "There are literally tens of millions, if not more, of Americans who are opposed to abortion, and they do not all go to the same church."
The preliminary injunction in Colorado is not a final verdict, but it will halt the law's implementation pending the lawsuit's outcome. That might take a very long time.
A representative for Colorado's attorney general, who argued in favour of the law's implementation in court, declined to comment on the ongoing case.