US and China Resume Military Communication to Ease Tensions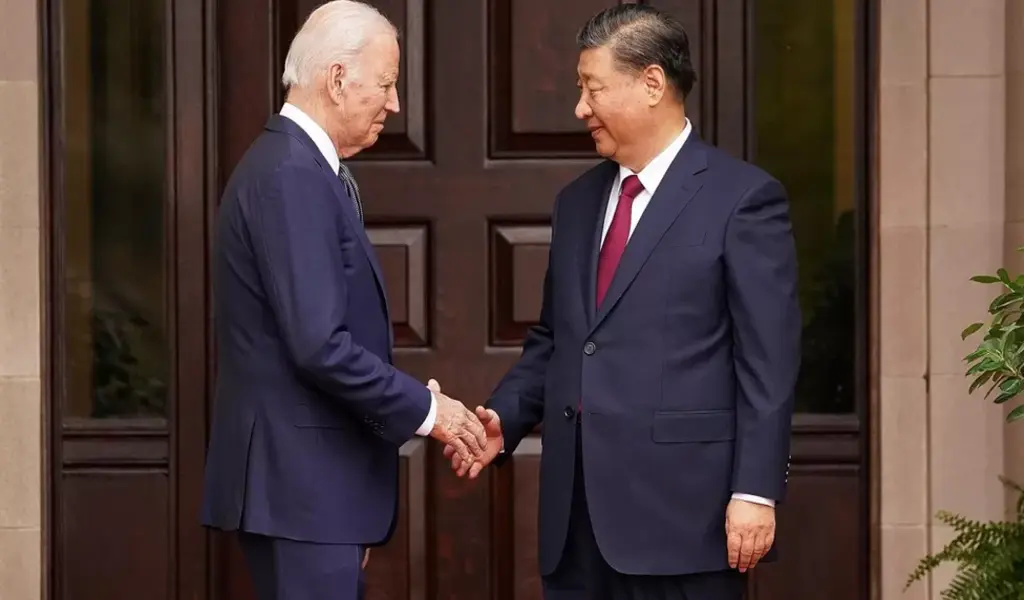 (CTN News) – In an attempt to defuse escalating tensions, President Joe Biden announced that the United States and China had decided to restart military-to-military communications.
"We're back to direct, open, clear communications," he stated during a rare meeting with China's President Xi Jinping in California on Wednesday.
It had been almost a year since the two had last spoken face-to-face.
However, tensions persisted between the two leaders, with Mr. Biden restating his belief that Mr. Xi is a tyrant.
Despite criticism from China's foreign ministry, the comments did little to dampen the enthusiasm for what both parties are presenting as a fruitful summit.
Mr. Biden further stated that the two heads of state had decided to set up a direct contact channel.
At a press conference that followed the summit, which was held at a historic country house close to San Francisco, Mr. Biden stated that the absence of communication was "how accidents happen" and that the two presidents could now "pick up the phone and be directly heard immediately."
China cut down all military-to-military connections last year following a visit to Taiwan by then-US House Speaker Nancy Pelosi. Beijing has threatened to physically conquer Taiwan if it feels the need to assert its sovereignty over the island.
The vice president and Xi had "just been straight," according to Mr. Biden, even though they still had numerous differences of opinion. "Some of the most constructive and productive discussions we've had" were the words that escaped his lips during the conversations.
Mr. Xi later made his desire for improved relations with the US clear over a dinner with US business executives.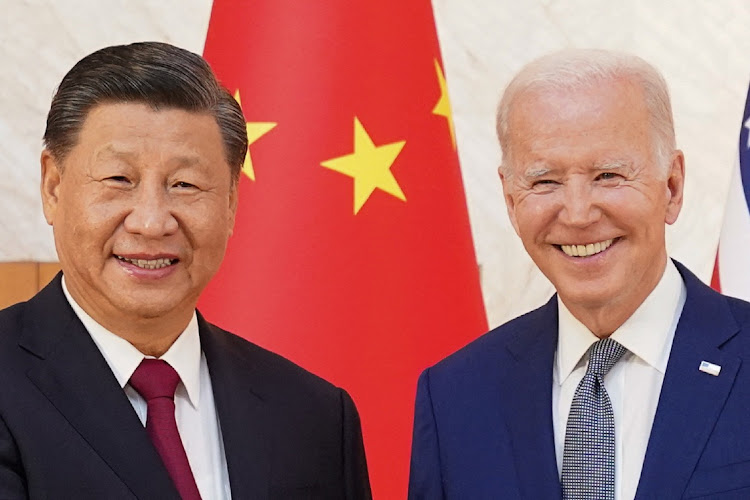 He claimed that he and President Biden had committed to maintaining a diplomatic and cooperative stance.
"The door of China-US relations cannot be closed again now that's open," stated the president. "We need to build more bridges and pave more roads between each other."
However, Mr. Biden's response to a reporter's query as he was leaving the stage—that he saw Mr. Xi as a dictator—was indicative of the continued difficulty of ties.
"He's a dictator in the sense that he is a guy who runs a country… based on a form of government that is totally different from ours," according to him.Anger and the description of the remark as "extremely absurd and irresponsible" were used by Chinese officials in response to Mr. Biden's comparable one in June.
Defending Mr. Biden's comment as "irresponsible political manipulation" and "extremely wrong" was the foreign ministry of China's official statement on Thursday.
It was a disappointing turn of events in what was otherwise a fruitful meeting between the two heads of state.
The phrase "dictator" was conspicuously missing from the meeting summary released by the state news outlet Xinhua. There was talk of major development in bilateral relations in the readout, which is sometimes a sign of how the Chinese leadership views relations.
In addition to restarting military communications, the two sides also announced many agreements over areas that have recently caused concern.
Some of these measures aimed at stopping the import of fentanyl, which has led to an increase in fatal overdoses in the United States.
Both the synthetic opioid and the ingredients used to produce it are sourced from Chinese manufacturing businesses. "We're taking action to significantly reduce the flow of precursor chemicals and pill presses from China to the Western Hemisphere," Biden told reporters.
Companies making such precursor chemicals will be specifically targeted by China under the terms of the treaty. "Lives will be saved," Mr. Biden informed reporters.
The Israeli-Gaza conflict was also a topic of discussion between the two heads of state. A senior US official informed news outlets that Mr. Biden had requested China to exert its influence over Iran in order to discourage any actions that could be interpreted as aggressive.
The two countries also decided to work together to study AI and had an in-depth discussion over Taiwan, which Mr. Xi reportedly called "the biggest, most dangerous issue in US-China ties" (according to a US official).
"Communications were resumed between the two militaries on "the basis of equality and respect" after the discussions, according to China.
Despite the tremendous anticipation for the meeting that took place on the fringes of the Asia-Pacific Economic Cooperation (Apec) summit, officials from both sides downplayed the likelihood of any significant achievements.
"The goals here really are about managing the competition, preventing the downside of risk – of conflict, and ensuring channels of communication are open," said a senior US administration official.
The downing of a Chinese spy balloon over American territory in February further strained relations.
U.S. Secretary of State Antony Blinken became the highest-ranking American official to visit Beijing since nearly five years ago during his June visit. Along with former foreign minister Qin Gang, he met with President Xi.
Mr. Blinken concluded his tour by expressing his hope for "better communications [and] better engagement going forward" between the two nations, despite the fact that there were still significant concerns between them.