Donald Trump's Sister Maryanne Trump Barry Dies At 86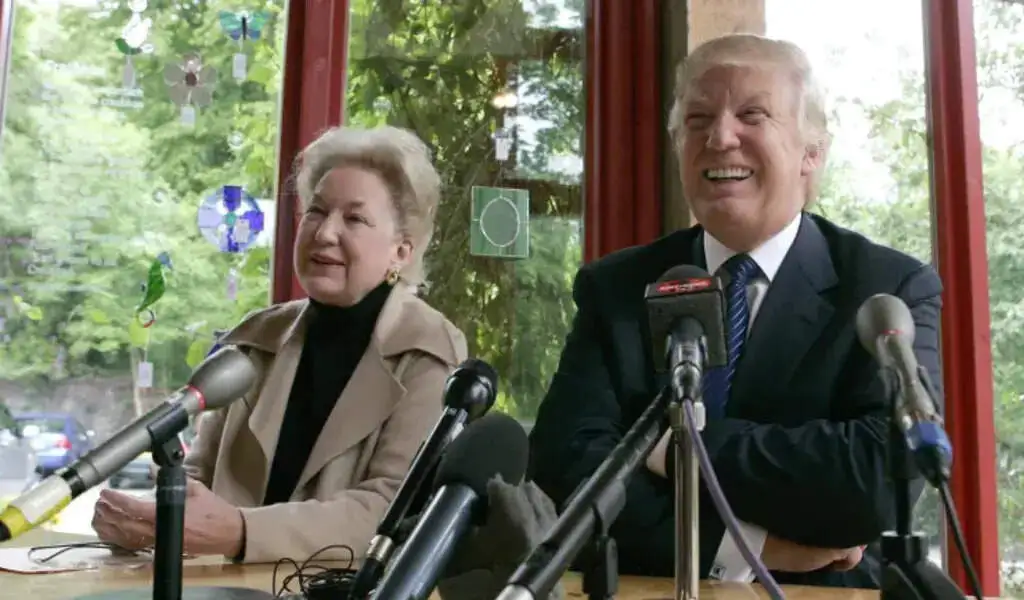 (CTN News) – There has been a passing at the age of 86 of Maryanne Trump Barry, a federal appellate judge who is the older sister of former President Donald Trump.
Upon arriving at her Fifth Avenue apartment in Manhattan at about 4 a.m. on Monday, medics were notified that Barry had died. They were called to the scene after 4 a.m. on the East Coast on Monday, a police spokesman told, a police department spokesman. In the absence of any signs of trauma or foul play, there was no indication of foul play.
He was appointed to the United States Court of Appeals for the Third Circuit in 1999 by the then-president of the country, Bill Clinton. It was largely to her benefit that she avoided the spotlight that was constantly pointed at her brother, first as a television host and entrepreneur, and then as the President of the United States of America.
Before quitting her post on the Philadelphia-based appeals court in the midst of a civil misconduct investigation into the alleged tax-dodging schemes of her family, she spent two decades on the court.
There was a probe into whether Barry violated judicial conduct rules when she participated in the schemes exposed in a bombshell New York Times investigation that led to her retirement in 2019 ending that investigation.
During the 2020 presidential election, Maryanne's niece, Mary Trump, revealed she had secretly recorded an audio recording in which Barry criticized her brother Donald for his "lying" and "cruelty" during his tenure as president.
It was this tape that Barry recounted to The Washington Post in which Donald recounted how his then-attorney Roy Cohn had placed calls to the Reagan administration on Donald's behalf to secure her nomination to the federal judiciary.
As Barry would say in those recordings, it was the one favor he had ever asked for in his life.
There is no denying, however, that she also ripped into her brother, telling Mary, "He has no principles in life." There are none."
We did not receive a response from a spokesman for the former president, who is 77 years old.
Maryanne Trump has only two living siblings: her brother Donald Trump, who is a candidate for the Republican presidential nomination in 2024, and her middle sister Elizabeth Trump Grau.
Fred Trump Jr. died in 1981 from complications related to alcoholism. Robert Trump, Donald Trump's younger brother, passed away in 2020 at the age of 71.
SEE ALSO:
Unveiling Historic Abortion Rights Triumphs in Ohio and Virginia Elections
Diwali Sets World Record: Celebrations Amid Rising Concerns About Air Pollution in India