Diwali Sets World Record: Celebrations Amid Rising Concerns About Air Pollution in India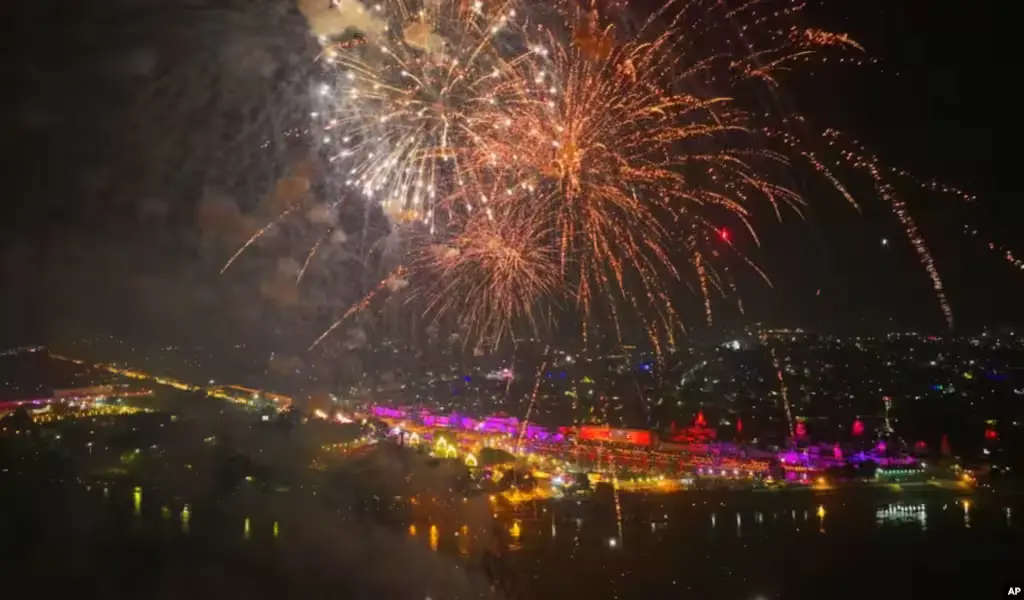 (CTN News) – Millions of Indians marked Diwali 2023 with an extraordinary celebration that set a new Guinness World Record for the largest number of lit earthen oil lamps.
The annual Hindu festival of light, symbolizing the triumph of light over darkness, witnessed dazzling displays of multicolored lights adorning homes and streets across the country.
The grand spectacle of the massive lighting of over 2.22 million oil lamps occurred, as tradition dictates, at the Saryu River in Ayodhya, Uttar Pradesh, the birthplace of the revered deity Lord Ram.
Devotees gathered at the riverbanks at dusk on Saturday, lighting the lamps and keeping them ablaze for 45 minutes while Hindu religious hymns filled the air. This impressive feat surpassed the previous year's record of 1.5 million lamps.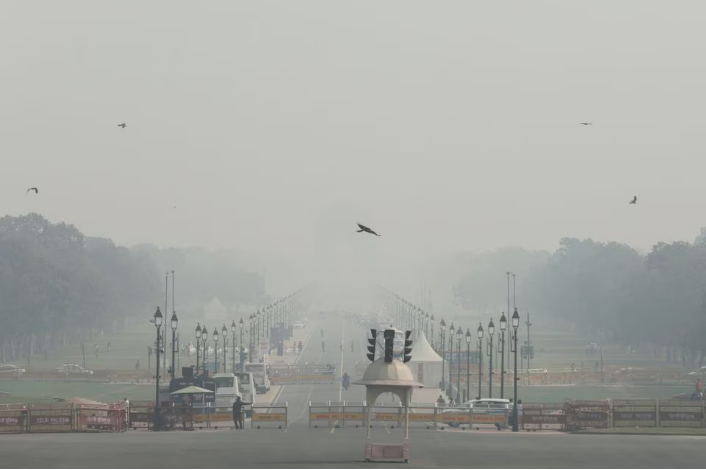 Guinness Book of World Records representatives officially recognized the achievement and presented a record certificate to Yogi Adityanath, the top elected official in the state.
The event involved the collaborative efforts of more than 24,000 volunteers, primarily college students, according to Pratibha Goyal, the vice chancellor of Dr. Ram Manohar Lohia Avadh University in Ayodhya.
Air Quality Concerns Loom Over Diwali Celebrations
Despite the joyous celebrations, concerns about air pollution loomed over Diwali. The air quality index recorded a "hazardous" level of 400-500 last week, surpassing the global safety threshold by more than tenfold.
However, unexpected rain and a strong wind on Saturday temporarily improved air quality to 220, according to the government-run Central Pollution Control Board.
The festivities are expected to contribute to increased air pollution levels after Diwali, particularly due to the use of fireworks. In anticipation of this, authorities in some Indian states have taken measures, including banning the sale of fireworks and promoting the use of "green crackers" that emit fewer pollutants.
Delhi's Battle Against Smog: School Closures and Firework Restrictions
The concern about air quality is part of a broader issue in India, especially in cities like New Delhi, which faces severe air pollution exacerbated during winter. The burning of crop residues in neighboring states and other factors contribute to hazardous smog levels.
This year's Diwali celebrations carry historical significance as India prepares to inaugurate the long-awaited temple of Lord Ram in Ayodhya in January.
The construction follows the Supreme Court's 2019 verdict allowing a temple to be built at the site of the demolished 16th-century Babri Masjid, an event that triggered widespread Hindu-Muslim violence in 1992.
As the Diwali festivities conclude, the nation faces the challenge of mitigating the environmental impact and maintaining the delicate balance between tradition and environmental responsibility.