Train Crashes into Pickup Killing 8 in Eastern Thailand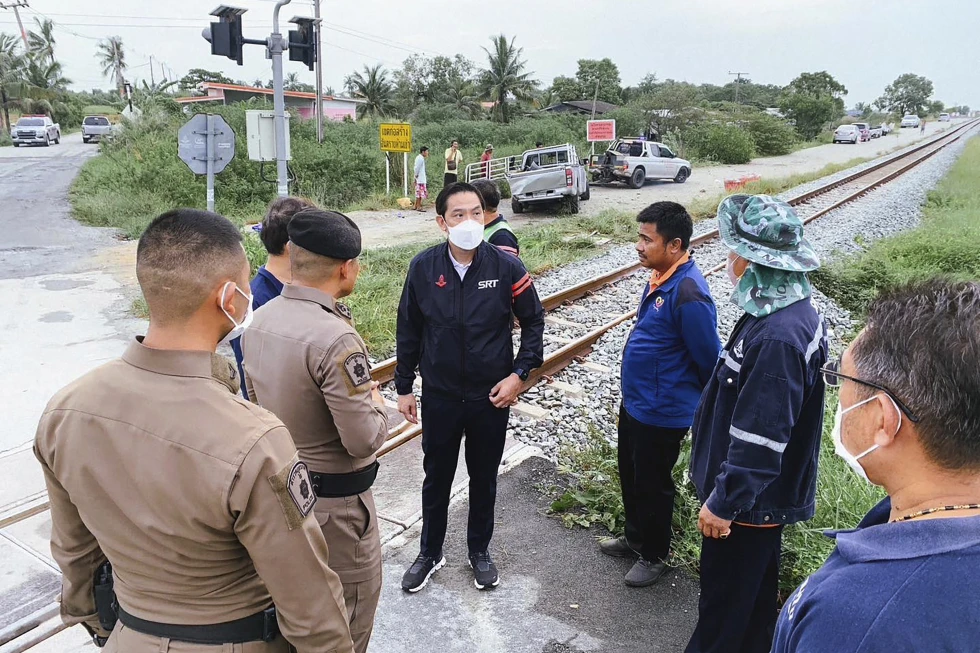 According to authorities, a freight train slammed a pickup truck that was crossing railway tracks in an eastern district of Thailand early Friday morning, killing eight people. According to the State Railway of Thailand, the accident occurred at 2:20 a.m. and injured four individuals in the central district of Chachoengsao province.
Wichai Yulek, the 54-year-old driver, told officials he spotted the incoming train and heard a warning siren. He slowed, but his passengers begged him to keep going. According to the railway agency, he could not stop in time when he realised the truck was heading for a collision.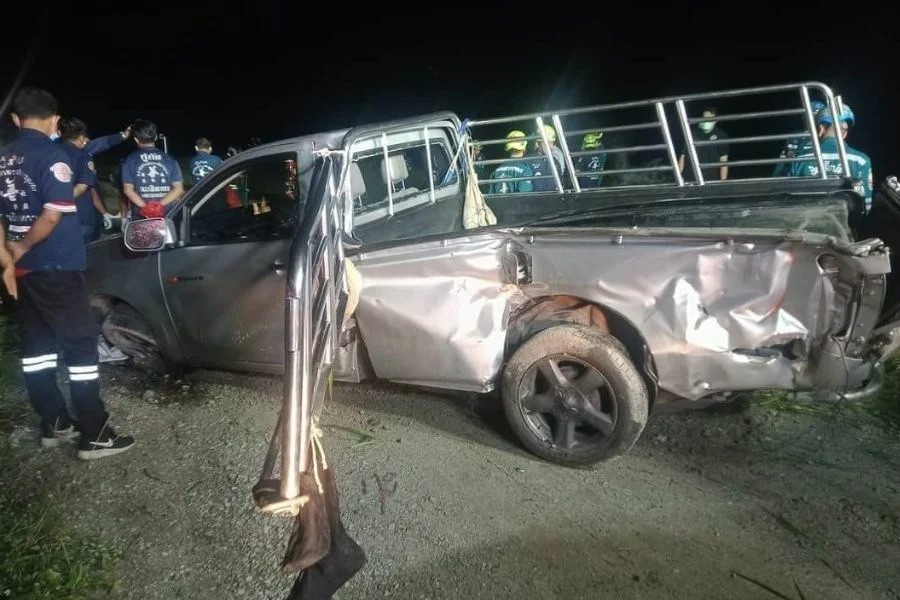 Suraphat Prasop, 20, was in the truck transporting labourers to Chonburi Province's Laem Chabang. He told police that he observed the train approaching as the vehicle was about to cross the tracks. He claimed that despite hearing the train's horn blast three times, the driver did not stop.
According to the train agency, the deceased were three women aged 22, 55, and 64, as well as five men ages 18, 27, 55, 60, and 62.
The bodies were transferred to a police hospital so that family members could prepare for religious rites.
On a concrete road, the disaster occurred at an unauthorised crossing with no automatic barriers to prohibit crossings when trains approached. According to the agency, there are currently 693 unauthorised crossing places around the national rail system.
Despite the fact that the crossing was illegal, police produced a photo of the accident site, which showed lights and warning signs.

Train Crashes into Passenger Bus
In October of 202o, a passenger bus collided with a train in Thailand , killing at least 18 passengers and injuring scores more. The accident occurred 50 kilometres (31 miles) east of Bangkok.
According to police, the passengers on the bus were on their way to a temple to commemorate the conclusion of Buddhist Lent.
Rescue crews said that a crane is required to raise the bus.
The bus was carrying 60 passengers at the time of the disaster, according to provincial governor Mr. Maitree Tritilanond. Thai Prime Minister Prayut Chan-ocha expressed his sympathies and demanded an investigation.
Traffic accidents are widespread in Thailand, with weak safety standards and congested roads cited as contributing factors. According to a World Health Organisation (WHO) report from 2018, Thailand has the world's second-highest traffic fatality rate.
In March 2018, a bus in north eastern Thailand went off the road and crashed into a tree, killing at least 18 people and injuring scores more.
In 2016, a train collided with a double-decker bus transporting tourists at an unsecured railway crossing west of Bangkok, killing at least three people.
Thailand's New Eco-Friendly "Ultraman Trains" to Start Service