Thailand's Free Newborn Screening for 24 Rare Conditions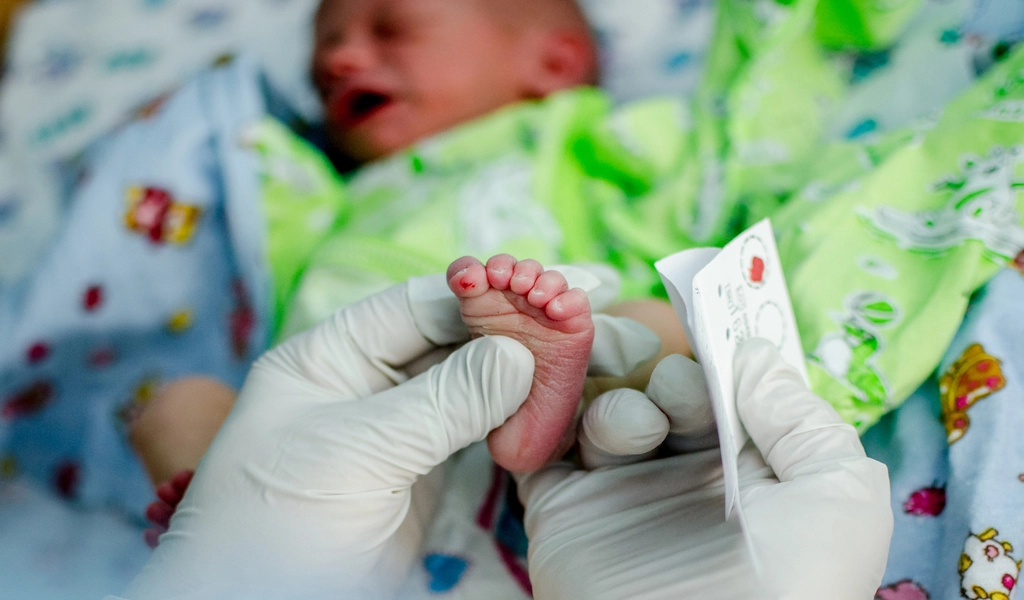 (CTN News) – In a proactive move to enhance child health and counteract the decline in birth rates, the Department of Medical Sciences (DMS) and the National Health Security Office (NHSO) of Thailand have introduced a groundbreaking initiative: free newborn screening to detect 24 rare medical conditions.
This strategic step is aimed at curbing the rising median age of Thailand's population, caused by a dwindling birth rate which currently stands at 1.4 births per woman.
The DMS director-general, Supakit Sirilak, has underscored the pivotal role of this initiative in preventing a further increase in Thailand's median age.
By offering free screenings, the program aims to encourage more women to consider childbirth, facilitated by the early identification of fetal abnormalities and genetic conditions. This is particularly significant for women residing in remote areas with limited access to advanced healthcare.
According to data from the Birth Defects Association (Thailand), approximately 70 out of every 500,000 newborns in Thailand are born annually with rare, potentially life-threatening conditions.
Alarmingly, the majority of these cases are reported in rural regions, often attributed to close familial relationships, as highlighted by the association's president, Pornswan Wasant.
NHSO secretary-general, Dr. Jadet Thammathataree, has reassured the public that the comprehensive costs of treating these 24 conditions, including necessary patient transfers to specialized hospitals, will be fully covered by the NHSO.
The Thai government has set an ambitious target of implementing newborn screening for all infants within 24 hours of birth by the conclusion of 2024. This commitment underscores their dedication to safeguarding the health of future generations and ensuring a more balanced demographic outlook.
However, recent distressing incidents involving newborns have cast a shadow over the nation. Just last week, a newborn baby girl was tragically discovered deceased on South Pattaya Road, Pattaya. The infant's lifeless body was found amidst waste, evoking deep sympathy and concern.
Equally disheartening, two weeks ago, a newborn baby was found lifeless, floating in the Chao Phraya River near a pier. Local law enforcement is actively searching for the individual responsible for this heart-wrenching abandonment.
These unsettling occurrences serve as a stark reminder of the urgent need for greater awareness and advocacy for child welfare in Thailand.
Introducing the free newborn screening initiative is a significant step towards improving child health and promoting a more compassionate society, where every child's right to a healthy life is respected and upheld.