Thailand Reports 535 'Monkeypox' Cases in a Year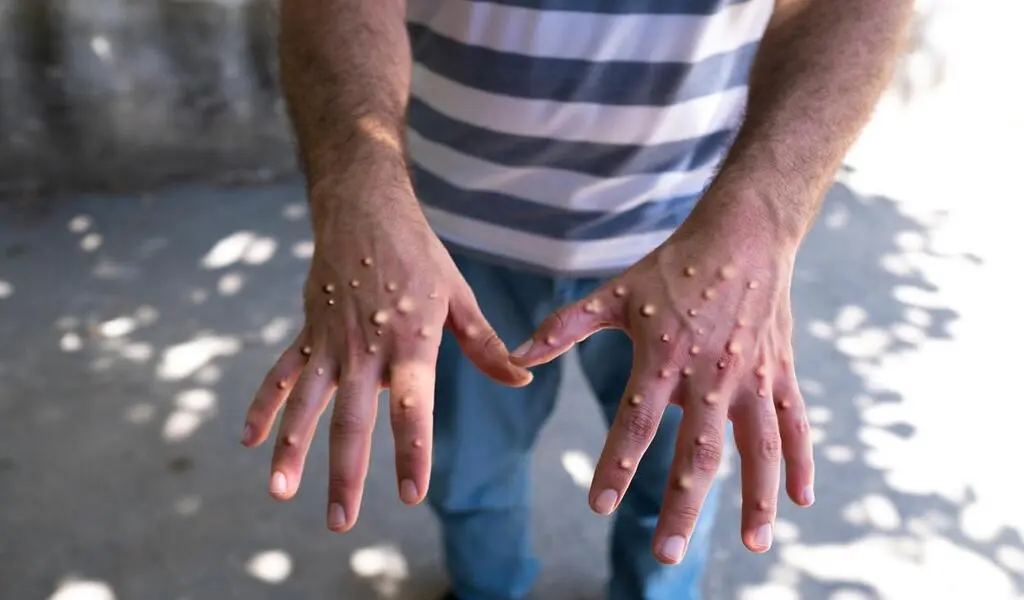 (CTN News) – Thailand has witnessed a significant increase in Monkeypox cases, formerly known as monkeypox, with a total of 535 cases reported between May of the previous year and October of this year. Dr. Taweechai Wisanuyothin, the director of the Region 9 Disease Control Office, has disclosed these alarming figures.
2. Demographics of the Outbreak: Who's Affected?
Of the reported cases, 481 were Thai citizens, 50 were of foreign origin, and four cases had undisclosed nationality. Sadly, there has been one fatality.
The age group primarily affected comprises males between 30 to 39 years old, followed by the 20 to 29 and 40 to 49 age groups.
3. Regional Impact: Where the Outbreak is Concentrated
Bangkok recorded the highest number of cases, with a total of 313, followed by Chon Buri with 57 cases, Nonthaburi with 30, and Phuket reporting 26 cases.
Dr. Taweechai's office, overseeing four provinces, has recorded six Monkeypox cases: two each in Nakhon Ratchasima and Buriram, and one case each in Chaiyaphum and Surin.
4. Shift in Demographics: A Concerning Trend
Initially, the disease primarily affected males from the working group. However, from August of this year, there has been a shift in the demographic affected by the disease. It is now spreading to younger individuals, as Dr. Taweechai noted.
5. Mode of Transmission: Unraveling the Primary Cause
The primary mode of transmission for most cases has been identified as sexual interaction with strangers who have undisclosed health records or individuals with multiple sleeping partners. This highlights the importance of safe sexual practices and awareness.
6. Recent Developments: Ongoing Challenges
In related news, there was a significant Monkeypox outbreak last month, with a total of 316 cases. Sexually active males who engage in sexual intercourse with the same sex are the predominant sufferers of the disease. The youngest victim was a 16-year-old schoolboy with multiple sexual partners.
In a similar vein, Bang Lamung district also addressed the mpox endemic, with a conference held by the District's Public Health Officer and other government officials, where the majority of victims were men.
In conclusion, the rising mpox outbreak in Thailand is a matter of concern, and understanding its demographics and modes of transmission is crucial for effective control and prevention. Public health measures must be taken to address the situation and educate the public on safe practices.\
Read More Stories About Monkeypox