Somalia Launches National ID System In Partnership With Nadra To Advance 'ID4Africa' Initiative
(CTN NEWS) – Somalia's Federal Republic has achieved a significant milestone in its pursuit of the 'ID4Africa' initiative, a continent-wide effort aiming to furnish all Africans with digital identities by 2030.
With invaluable support from Nadra, the national ID system was officially unveiled in Mogadishu during a conference hosted by NIRA Somalia, with Prime Minister Hamza Abdi Barre presiding over the inauguration.
The event garnered international attention and participation, with Somalia's esteemed development partners, including Pakistan,
Distinguished International Guests at Somalia's National ID System Launch
the European Union, the World Bank Group, the United Kingdom, the United States, Gulf nations, ID4Africa representatives, diplomats, and UN agencies, coming together to witness this momentous occasion.
Prime Minister Hamza Abdi Barre conveyed his deep appreciation to Prime Minister Anwaarul Haq Kakar and the National Database and Registration Authority (Nadra) for their unwavering support in bringing the Somali National ID system to fruition.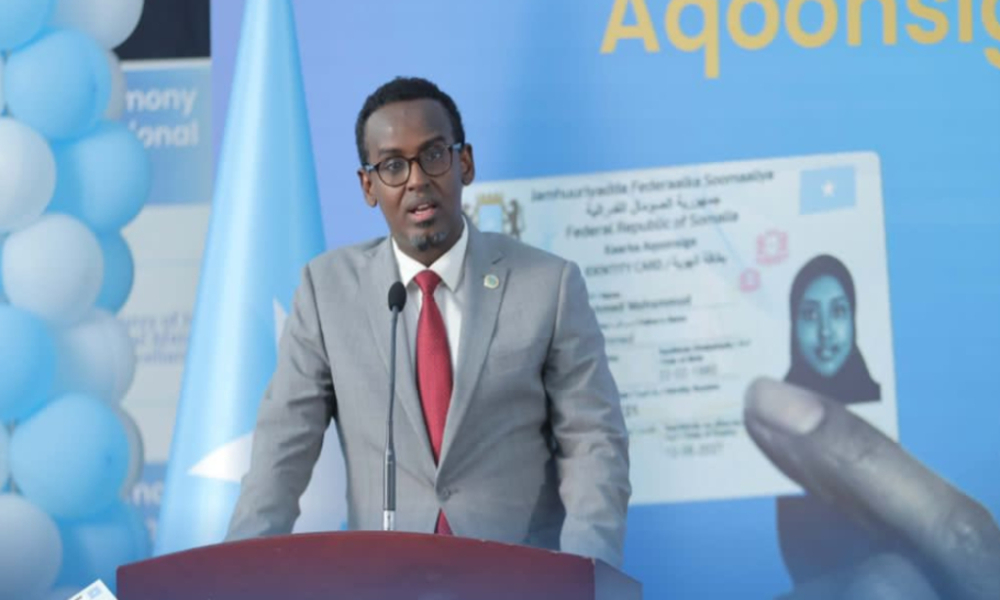 He commended their role in enhancing the capabilities of NIRA Somalia.
The gathering also saw prominent figures like the UN Special Representative of the Secretary-General for Somalia, Catriona Laing, and the British Ambassador to Somalia,
Mike Nithavrianakis, lauding Nadra's robust systems and extending their congratulations to both the governments of Pakistan and Somalia for this remarkable achievement.
The implementation of the Somalia National ID System is made possible through a substantial multimillion-dollar grant generously provided by Pakistan to Somalia.
This pivotal initiative empowers NIRA (National Identification and Registration Authority) and Somalia's Ministry of Interior to fulfill their mission of advancing the nation's governance, security, and socio-economic development.
It achieves this by furnishing Somali citizens with a secure and globally accepted means of identification.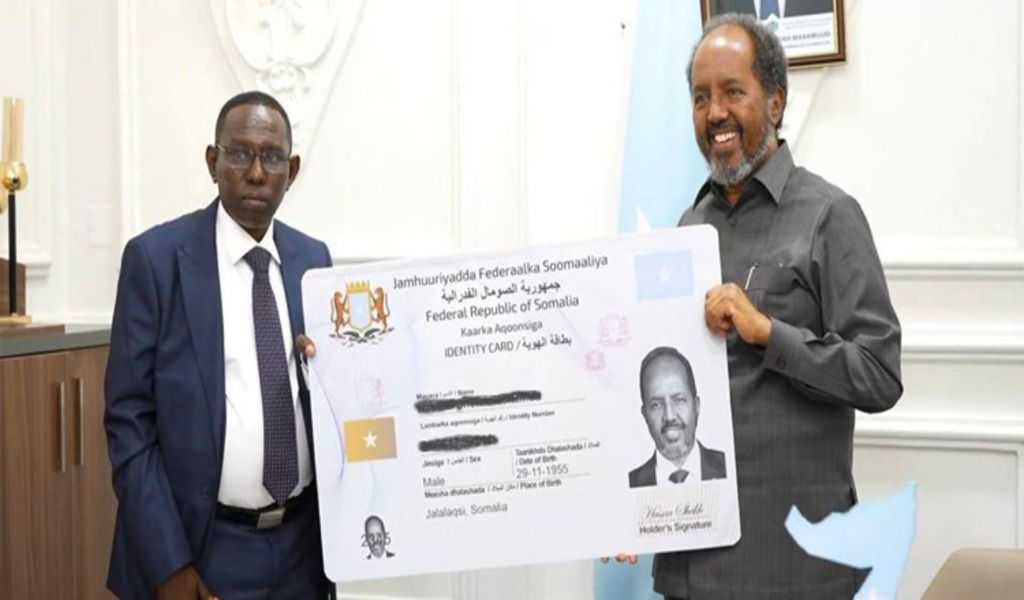 Chairman Asad Rehman Gilani's Vision for Somalia's National ID System and Its Global Significance
Chairman Asad Rehman Gilani of Nadra expressed immense pride in the successful execution and launch of the Somalia National Identification System. He emphasized that this accomplishment highlights the efficacy of collaboration and innovation.
Furthermore, it aligns with Pakistan's vision for a more secure and prosperous Somalia, where every individual has access to a dependable form of identification.
Beyond enhancing security, this National ID System paves the way for inclusive development, financial empowerment, and improved governance.
Chairman Gilani also underscored the significance of this initiative in the context of Pakistan's 'Look Africa' policy.
Under this policy, Nadra has played a pivotal role in providing secure identity and passport solutions through technology transfer to various African governments, including Kenya, Sudan, and Nigeria.
Notably, Nigeria boasts the largest ID database in Africa, with over 100 million identities.
The Somalia National ID System stands as a state-of-the-art biometric identification system, poised to furnish Somalis with a secure and universally recognized means of identification, thereby advancing the nation's progress and security.
RELATED CTN NEWS:
China Dispatches Record 103 Warplanes Toward Taiwan Amid Escalating Tensions
Mount Fuji's Overtourism Crisis: Japan's Highest Peak Struggles With Overcrowding
The Lethal Surge: Fentanyl's Deadly Role In The '4th Wave' Of The U.S. Overdose Crisis