China Dispatches Record 103 Warplanes Toward Taiwan Amid Escalating Tensions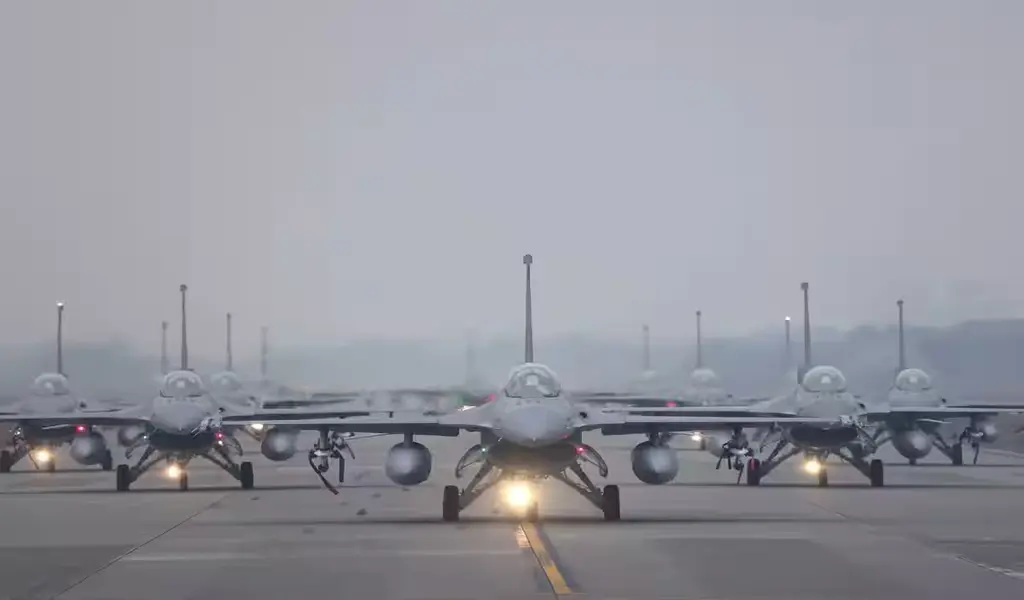 (CTN NEWS) – In a noteworthy development, the military forces of China dispatched a total of 103 warplanes towards Taiwan within a span of 24 hours, marking a new daily record in recent history, according to Taiwan's defense ministry, as reported on Monday.
These aircraft were detected between 6 a.m. on Sunday and 6 a.m. on Monday, with the customary practice being that they turned back prior to reaching the shores of Taiwan.
China's territorial claims over Taiwan have led to escalating tensions, prompting a significant increase in large-scale military exercises in the airspace and waters surrounding Taiwan, especially in the context of strained relations between China and the United States.
Notably, the United States serves as Taiwan's primary arms supplier and staunchly opposes any efforts to alter Taiwan's status through the use of force.
Taiwan's Defense Ministry further disclosed that out of the 103 warplanes, 40 crossed the symbolic midpoint between mainland China and Taiwan, and additionally reported the presence of nine naval vessels in the preceding 24-hour period.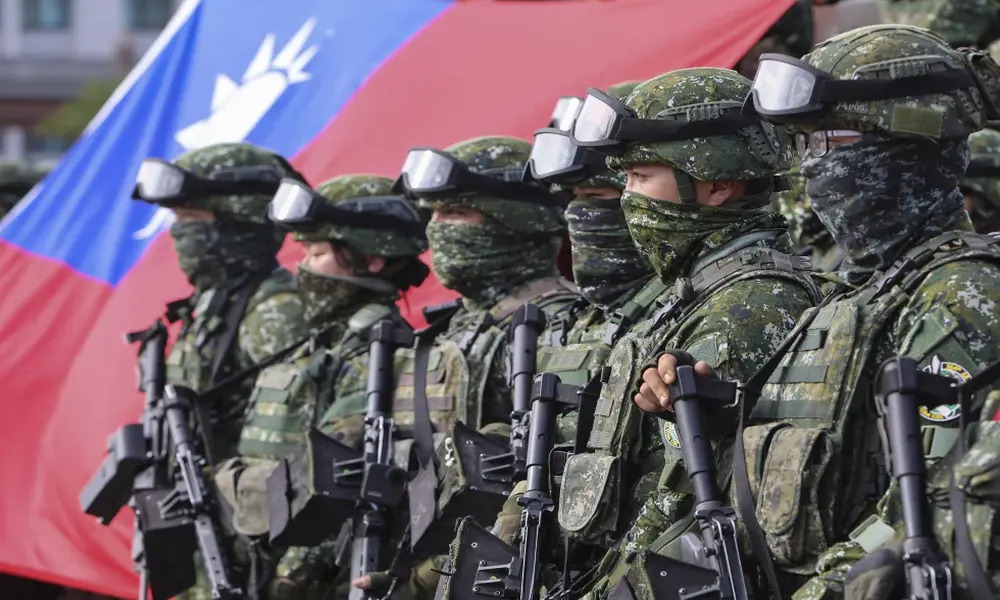 Taiwan's Defense Ministry Raises Concerns Amid Escalating Tensions
Describing China's recent military actions as "harassment" within the current highly charged environment, Taiwan's defense ministry has issued a stern warning about the potential for further escalation.
In a statement, it urged Chinese authorities to assume responsibility and cease such disruptive military maneuvers immediately.
Last week, China deployed a fleet of vessels, including the aircraft carrier Shandong, into waters near Taiwan, a move that followed the transit of U.S. and Canadian warships through the Taiwan Strait, the narrow body of water separating the island from the mainland.
Additionally, China introduced a proposal for an integrated development demonstration zone in its nearby Fujian province, a measure that appears to combine incentives with warnings in what experts interpret as China's enduring strategy of offering both carrots and sticks.
These recent actions could be viewed as an attempt to influence Taiwan's upcoming presidential election in January.
The ruling Democratic Progressive Party, which leans toward advocating formal independence for Taiwan, remains deeply opposed by the Chinese government. China, in contrast, favors opposition candidates who promote cooperation with the mainland.
The division between Taiwan and China dates back to 1949 when the Chinese communists emerged victorious in a civil war. The defeated Nationalists fled to Taiwan, establishing their own government on the island.
While Taiwan governs itself, only a handful of foreign nations officially recognize it diplomatically.
The United States, among others, maintains formal ties with China while operating a representative office in Taiwan.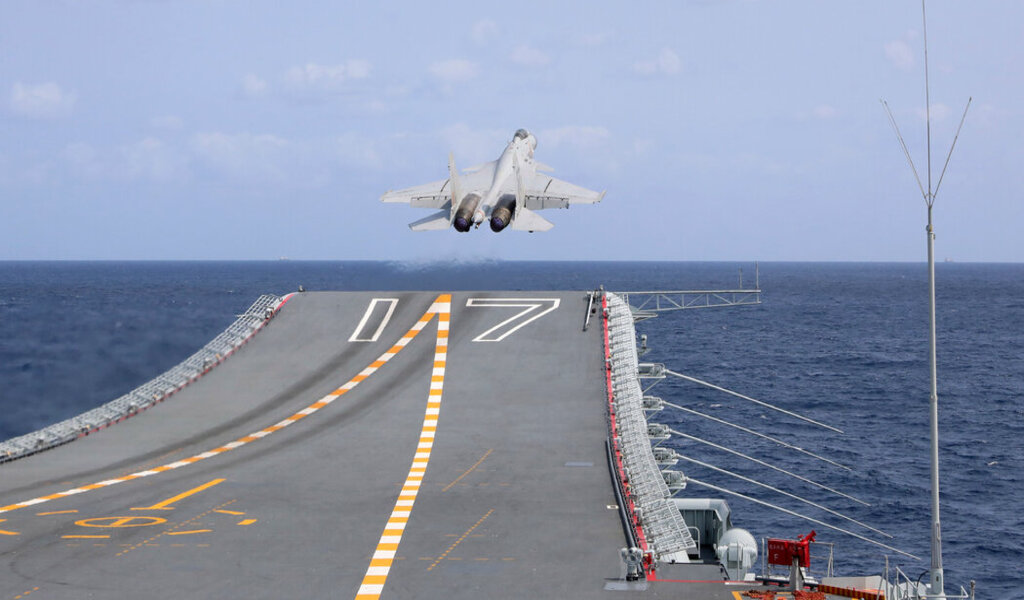 Escalating Tensions in the Taiwan Strait: China's Deployment of 103 Warplanes
The recent development regarding the dispatch of 103 warplanes by China towards Taiwan within 24 hours is indeed significant and indicative of the ongoing tensions in the region.
This escalation in military activities has raised concerns and is part of a broader geopolitical issue.
Key Points to Consider:
Record Number of Warplanes: The fact that China sent 103 warplanes within 24 hours marks a new daily record in recent history. This indicates a clear display of military force and a departure from previous patterns of engagement.
Territorial Dispute: China's territorial claims over Taiwan have been a long-standing issue, and this recent military activity is a reflection of those claims. China considers Taiwan as a part of its territory and has not ruled out the use of force to achieve reunification.
Escalating Tensions: The increased military exercises in the airspace and waters surrounding Taiwan reflect the escalating tensions in the region. These exercises have raised concerns among Taiwan's government and its allies.
U.S. Involvement: The United States plays a crucial role in this situation as Taiwan's primary arms supplier. The U.S. has expressed its strong opposition to any attempt to change Taiwan's status through force. This stance has added complexity to the already sensitive situation.
Symbolic Midpoint Crossing: The fact that 40 out of the 103 warplanes crossed the symbolic midpoint between mainland China and Taiwan is significant. It could be seen as a more assertive move by China.
Naval Presence: The presence of nine naval vessels in the 24-hour period adds another dimension to the situation. Naval assets can potentially be used to exert control over the waters surrounding Taiwan.
Overall, this development underscores the need for diplomatic efforts to reduce tensions and find a peaceful resolution to the Taiwan Strait issue.
The situation is closely watched by the international community, and any further escalation could have significant global implications, given the strategic importance of the region.
RELATED CTN NEWS:
Mount Fuji's Overtourism Crisis: Japan's Highest Peak Struggles With Overcrowding
The Lethal Surge: Fentanyl's Deadly Role In The '4th Wave' Of The U.S. Overdose Crisis
Imran Khan Appeals For Post-Arrest Bail In Cipher Case Following Rejected Plea