Omicron Variant Causes Thousands of Flights to Be Cancelled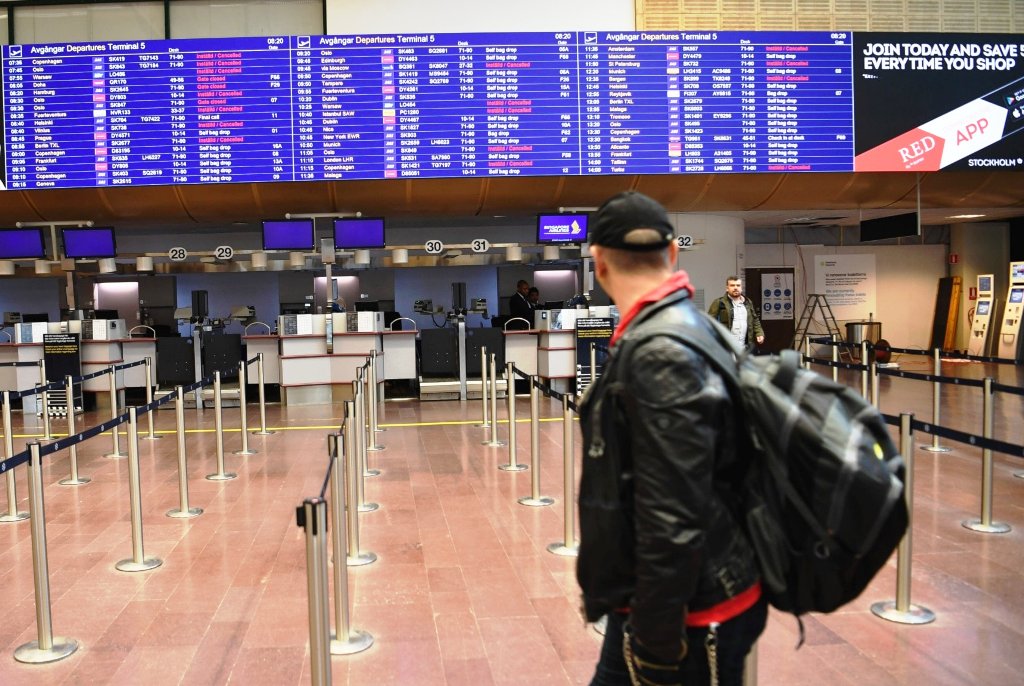 Flight tracking website Flightaware reports that more than 4,500 international flights were cancelled and thousands more delayed around the world as the highly infectious Omicron variant disrupted holiday travel.
Approximately 2,000 flights were cancelled worldwide on Christmas Day, including approximately 700 originating from or heading to US airports, with more than 1,500 delays as of 0720 GMT (1420 Bangkok time).
About 2,400 flights were cancelled and almost 11,000 were delayed on Friday. A further 600 flights were cancelled on Sunday, according to Google Flights.
There have been numerous calls in from pilots, flight attendants, and other staff due to exposure to Covid. This has caused Lufthansa, Delta, United Airlines, and many others to cancel flights during one of the busiest travel periods of the year.
According to Google Flights, United cancelled about 200 hopper flights on both Friday and Saturday, or 10 % of its scheduled flights.
"The spike in Omicron cases across the country this week has directly affected our flight crews and our operations," United said in a statement on Friday.
"We've had to cancel some flights as a result, and we're notifying impacted customers before they arrive at the airport," the airline said, adding that it was rebooking passengers.
Likewise, Delta cancelled at least 260 flights on Saturday and around 170 on Friday, saying it had exhausted all options and resources, including rerouting and swapping aircraft and crews to cover scheduled cheap flights.
In a statement released by the company, the company apologized to its customers for any inconvenience caused by the delay in their travel plans.
The Alaska Airlines airline cancelled 11 hopper flights after employees reported that they had been infected with Covid and that they had to be quarantined.
As a result of the cancellations, there was a noticeable increase in the level of frustration among many Americans eager to reunite with their families over the holidays, after last year's celebrations were severely cut back.
As of noon Saturday, China Eastern had cancelled around 480 cheap flights or over 20% of its planned flights, and Air China had cancelled 15% of its total departures.
More than 109 million Americans travelled by plane, train or automobile between Dec 23 and Jan 2, an increase of 34% from last year, according to the American Automobile Association.
The vast majority of those plans, however, were made before the rise of the Omicron variant, which has dominated the United States for years, overwhelming some hospitals and healthcare workers.