Former Pakistani PM Nawaz Sharif Granted Bail in Toshakhana Case
(CTN News) – In a recent development, Pakistan's former prime minister, Nawaz Sharif, who returned to the country after four years of self-imposed exile, was granted bail by a local court on Tuesday, October 24. This decision relates to corruption cases filed against him.
Sharif appeared before the Accountability Court in Islamabad, presided over by Judge Muhammad Bashir. Judge Bashir had previously suspended the arrest orders against Sharif in the Toshakhana case to facilitate his return to Pakistan.
The allegations against Sharif, along with former president Asif Ali Zardari and ex-prime minister Yousuf Raza Gilani, pertain to the receipt of luxury vehicles and gifts from the Toshakhana. This department stores gifts given to rulers, parliamentarians, bureaucrats, and officials by heads of other governments, states, and foreign dignitaries.
Earlier on the same day, Nawaz Sharif voluntarily appeared in court to surrender himself. The judge allowed him to leave after confirming his presence in the courtroom.
In addition to the Toshakhana case, Nawaz Sharif is also expected to appear before the Islamabad High Court on October 24 for protective bail in the Al-Azizia and Avenfield references, in which he has been convicted.
The Al-Azizia Steel Mills corruption reference involves a case in which Nawaz Sharif was sentenced to seven years in jail on December 24, 2018. He was also fined Rs1.5 billion and US$25 million. His appeal for the restoration of his appeals against his conviction is also expected to be heard on the same day.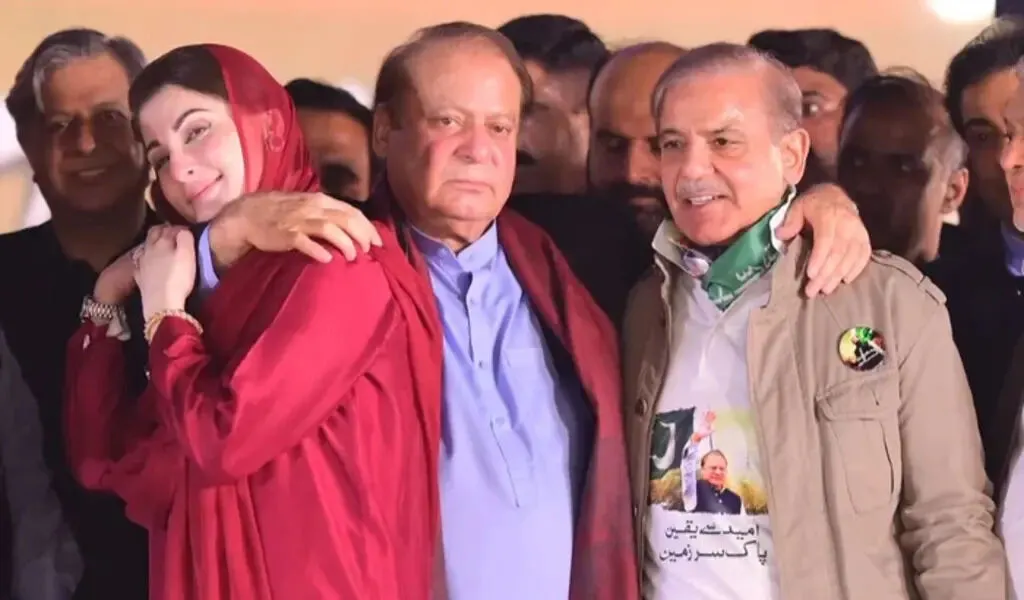 Judge Muhammad Bashir, who suspended Nawaz Sharif's arrest warrant, is the same judge who convicted him in the Avenfield case.
During the court hearing, several Pakistan Muslim League-Nawaz (PML-N) leaders, including Shehbaz Sharif, Ahsan Iqbal, Khawaja Asif, Ayaz Sadiq, and Saad Rafique, were in attendance. The prosecutor argued that since Nawaz Sharif had surrendered himself, his arrest warrants should be canceled.
"If the warrants are canceled, then the trial can move forward," he stated.
The court subsequently confirmed Nawaz's bail in the case against surety bonds of Rs1 million. The further hearing of the case was adjourned until November 20.