[VIDEO]: Morocco's Earthquake Aftermath: Death Toll Rises As Rescue Efforts Continue
(CTN NEWS) – A powerful earthquake has unleashed havoc and despair in Morocco, leaving a trail of destruction in its wake.
The grim toll of fatalities and injuries continues to climb as rescue teams tirelessly work to unearth survivors and casualties from the debris of once-thriving villages, now reduced to ruins.
In response to this catastrophe, a joint effort involving Moroccan authorities and international humanitarian organizations has swiftly mobilized to assist the affected region located south of Marrakech.
The earthquake, which measured 6.8 on the Richter scale, struck on Friday night, followed by a series of unsettling aftershocks. As a result, the local populace is grappling with urgent needs such as access to sustenance, clean water, and electricity.
Furthermore, the perilous mountain roads leading to these areas have been blocked by massive boulders, posing additional challenges for the relief efforts.
Here is a summary of the essential information regarding this dire situation: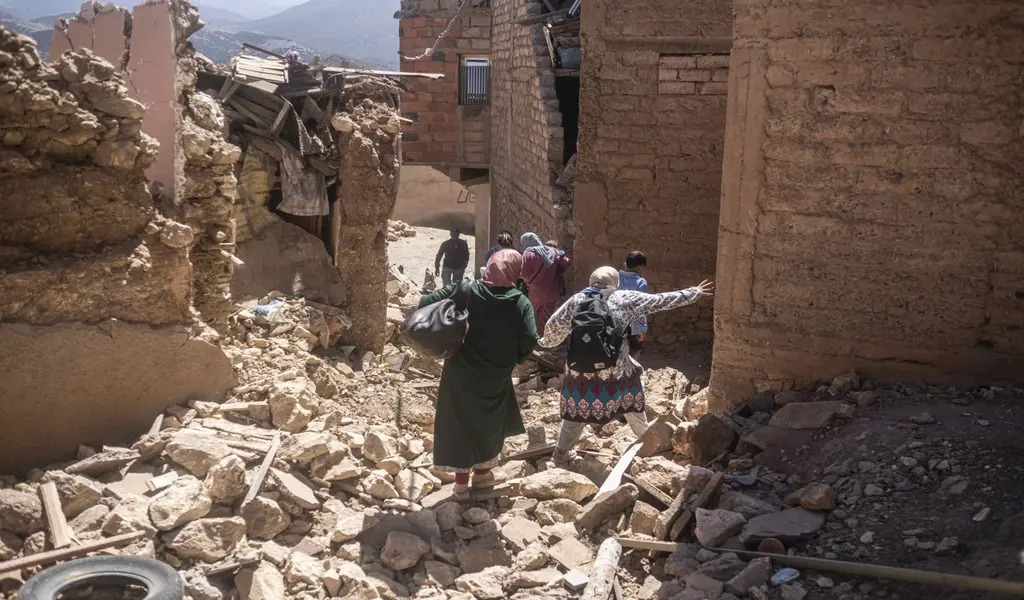 Which Areas Were Most Severely Impacted?
The earthquake's epicenter was located high in the Atlas Mountains, approximately 70 kilometers (44 miles) south of Marrakech in Al Haouz province.
This predominantly rural region is characterized by its striking red-rock mountains, picturesque gorges, and shimmering streams and lakes.
For residents like Hamid Idsalah, a 72-year-old mountain guide from the Ouargane Valley, the future appears uncertain.
Idsalah relies on Moroccan and foreign tourists who visit the area due to its proximity to both Marrakech and Toubkal, North Africa's tallest peak, attracting hikers and climbers.
As he watches rescue teams navigate the unpaved valley roads for the first time since the earthquake, he reflects, "I can't rebuild my home. I don't know what I'll do. Still, I'm alive so I'll wait."
The earthquake's impact extended beyond Al Haouz, affecting various provinces, including Marrakech, Taroudant, and Chichaoua, causing injuries and fatalities.
Who Suffered the Most?
Of the 2,122 reported deaths as of Sunday evening, a staggering 1,351 occurred in Al Haouz, a region with a population exceeding 570,000, according to Morocco's 2014 census.
In this predominantly rural area where a blend of Arabic and Tachelhit, Morocco's most common Indigenous language, is spoken, villages constructed from clay and mud brick, nestled into mountainsides, have been reduced to rubble.
While tourism contributes to the economy, the province primarily relies on agriculture.
Prior to the earthquake, Al Haouz, like much of North Africa, grappled with a record drought that had desiccated rivers and lakes, jeopardizing the predominantly agricultural economy and way of life.
Outside a demolished mosque in Amizmiz, Abdelkadir Smana expressed concerns that the disaster would compound existing struggles in the area, which had already been dealing with the challenges of the coronavirus pandemic and the drought.
"Before and now, it's the same," said the 85-year-old. "There wasn't work or much at all."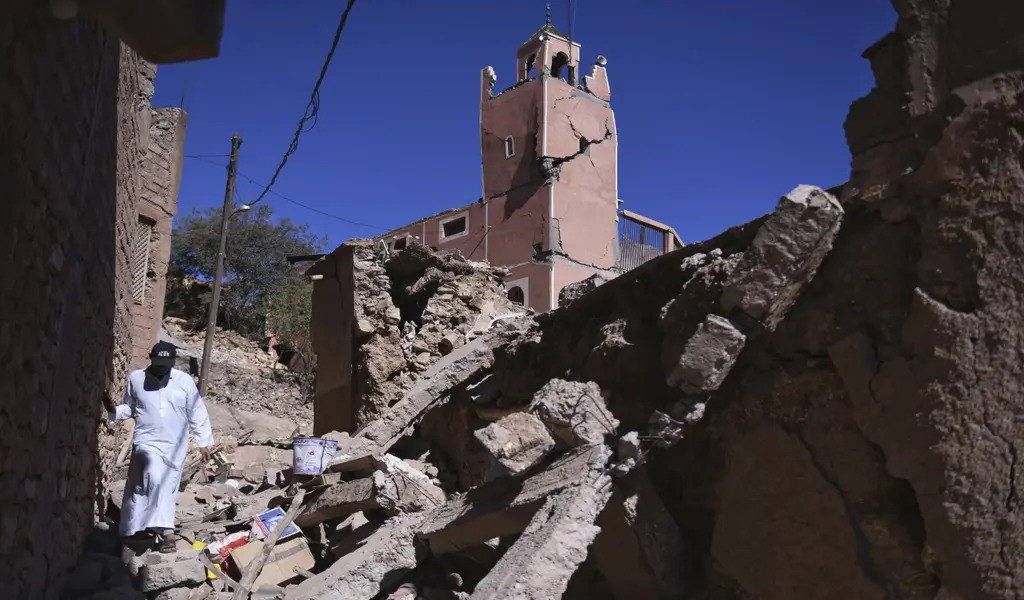 Who Is Providing Assistance?
Morocco has swiftly deployed ambulances, rescue teams, and military personnel to the affected region to aid in emergency response efforts.
While aid groups have reported that the government has not issued a broad appeal for help and has only accepted limited foreign assistance, the Interior Ministry has acknowledged international aid focused on search and rescue operations from countries including Spain, Qatar, Britain, and the United Arab Emirates.
Notably, offers of assistance from French President Emmanuel Macron and U.S. President Joe Biden were bypassed.
President Biden, during his visit to Vietnam, expressed the United States' readiness to provide any necessary assistance for the Moroccan people.
What Is the Significance of Marrakech?
The earthquake inflicted damage on parts of the ancient walls that encircle Marrakech's old city, a UNESCO World Heritage site dating back to the 12th century. Videos captured dust emanating from sections of the Koutoubia Mosque, one of the city's renowned historic landmarks.
Marrakech is Morocco's most popular tourist destination, celebrated for its palaces, spice markets, tanneries, and Jemaa El Fna, a bustling square teeming with food vendors and musicians.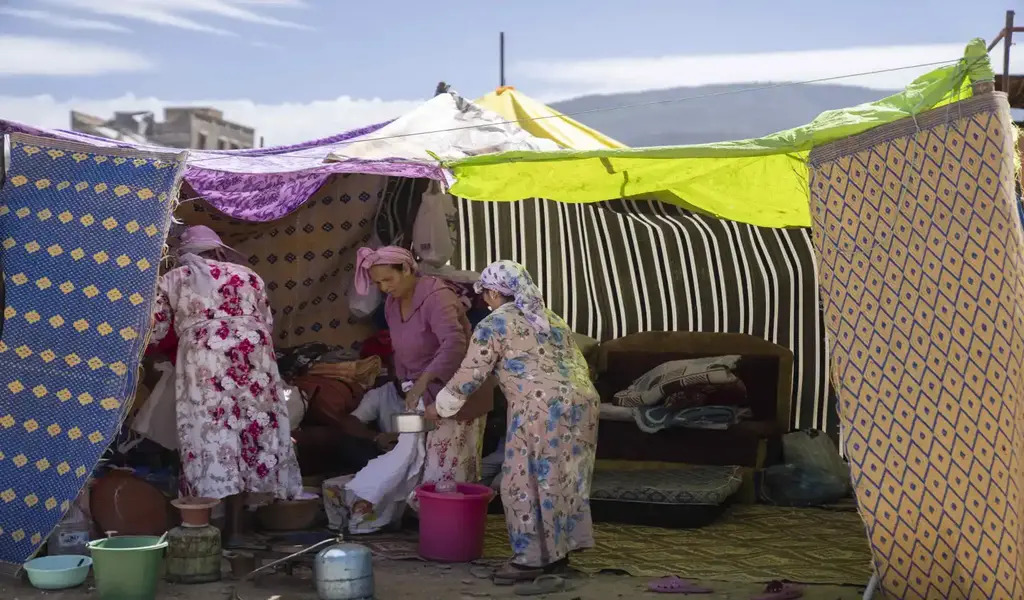 How Does This Compare to Previous Earthquakes?
Friday's earthquake was the strongest in Morocco in over a century. Nevertheless, while such powerful tremors are rare, it is not the deadliest in the country's history.
Just over six decades ago, Morocco experienced a magnitude-5.8 earthquake that claimed the lives of over 12,000 people on its western coast, particularly in the city of Agadir, southwest of Marrakech, which suffered extensive damage.
That disaster prompted changes in construction regulations in Morocco, but many buildings, especially rural dwellings, are still not designed to withstand such seismic events.
Before Friday's earthquake, no earthquakes stronger than magnitude 6.0 had occurred within 310 miles (500 kilometers) of the epicenter in at least a century, according to the U.S. Geological Survey. Northern Morocco, however, has experienced earthquakes more frequently, including tremors of magnitude 6.4 in 2004 and magnitude 6.3 in 2016.
Elsewhere this year, a magnitude-7.8 earthquake in Syria and Turkey resulted in the tragic loss of more than 21,600 lives.
The most devastating earthquakes in recent history have typically exceeded magnitude 7.0, including a 2015 tremor in Nepal that claimed over 8,800 lives and a 2008 quake in China that resulted in 87,500 casualties.
What Are the Next Steps?
Emergency response efforts are anticipated to persist as teams navigate challenging mountain roads to reach the most affected villages. Many communities are grappling with urgent needs, including access to food, water, electricity, and shelter.
However, once aid teams and military personnel withdraw, the challenges confronting the hundreds of thousands of residents in the area are likely to endure.
The Moroccan Parliament is scheduled to convene on Monday to establish a government fund for earthquake response at the request of King Mohammed VI.
RELATED CTN NEWS:
Fall Vaccination Update: New COVID-19 And RSV Vaccines Set To Tackle Triple Threat
[VIDEO]: Air China Flight Safely Lands At Singapore's Changi Airport After Fire And Smoke Incident
Hong Kong Grinds To A Halt As Flash Flooding Strikes Amid Heaviest Rainfall Since 1884