Former premier of China Li Keqiang passed away at the age of 68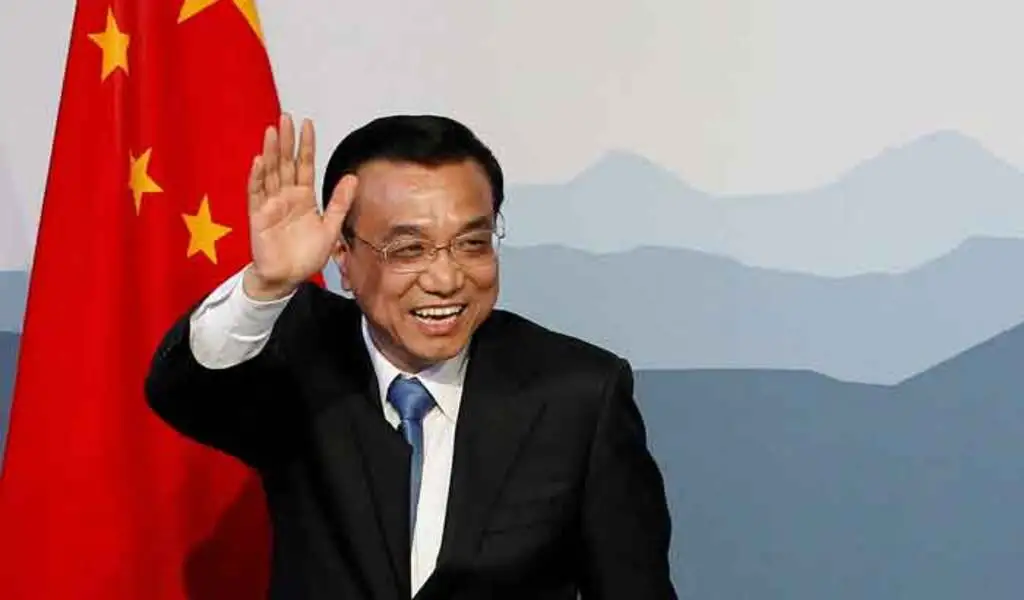 (CTN News) – Former Chinese Premier Li Keqiang died of a heart attack on Friday, just ten months after leaving office after a decade in which his reformist star had waned. He was 68.
Li, who was once considered a strong Communist Party leadership contender, has been sidelined in recent years. The elite economists advocated for a more open market economy, promoting supply-side reforms under a strategy known as "Likonomics" that was never completely implemented.
"Comrade Li Keqiang, while resting in Shanghai in recent days, experienced a sudden heart attack on October 26 and after all-out efforts to revive him failed, died in Shanghai at ten minutes past midnight on October 27," said CCTV, the state-run news agency.
There was an outpouring of grief and disbelief on Chinese social media, with some government websites going black-and-white in an official show of mourning.
The Weibo microblogging site changed its "like" button into a chrysanthemum-shaped "mourn" emblem.
Li served as China's premier and cabinet chief under Xi for a decade before resigning from all political responsibilities in March.
When he laid a wreath at a statue of Deng Xiaoping, the leader who brought revolutionary economic reform to China, in August 2022, Li declared, "Reform and opening up will not stop."
The Yangtze and Yellow Rivers are not going to change their course." The speech's video portions, which went viral but were later removed from Chinese social media, were generally seen as a coded indictment of Xi's policies.
The end of an era
In 2020, Li stirred a debate about poverty and income disparity by claiming that 600 million individuals in the growing wealthy country earned less than $140 per month.
On a semi-private WeChat channel, some Chinese intellectuals and members of the liberal elite expressed shock and dismay at the loss of a beacon of China's liberal economic reform, with some saying it signified the end of an era.
"I will probably be remembered as an advocate for a freer market and for the have-nots," said Wen-Ti Sung, an Australian National University political scientist. "But most of all, he will be remembered for what could have been."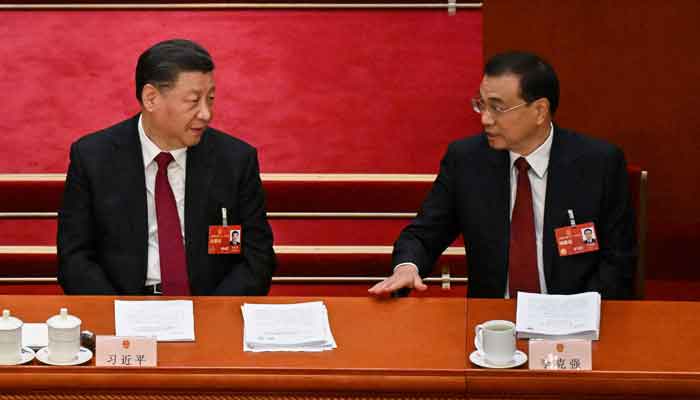 "All these types of people no longer exist in Chinese politics," said Alfred Wu, associate professor at Singapore's Lee Kuan Yew School of Public Policy.
Li wielded less power than his immediate predecessors, Zhu Rongji and Wen Jiabao. Wu stated. "He was sidelined, but what could he have done more?" With the limits imposed by Xi, it was quite difficult for him."
Li, according to Adam Ni, an independent Chinese political analyst, is "a premier who stood powerless as China took a sharp turn away from reform and opening."
A gushing 2014 state media profile of Li lauding him as "a calm and tough wall-breaker" went viral shortly after his death was revealed. It underlined his perseverance and hard work in fighting for economic change.
Li's numerous travels to disaster sites, as well as his effortless rapport with common people, were widely highlighted by Chinese state media. Some social media users noted the song "Sorry it wasn't you," which was a veiled insult to Xi. The song became popular after former President Jiang Zemin died in November of last year before being prohibited.
The reformist faction has dwindled.
Retired Chinese leaders usually maintain a low profile. Li was last seen in public during a private tour of the Mogao Grottoes in northwest China in August. Social media videos showed him in high spirits, striding up the stairs without assistance and waving to cheering audiences. The clip could not be independently verified by Reuters.
Li was born in the eastern Chinese province of Anhui, in an impoverished farming area where his father was an official and where he was sent to work in the fields during the Cultural Revolution.
Li befriended strong pro-democracy supporters while studying law at Peking University, some of whom would become explicit rivals to party leadership.
The assured English speaker was steeped in the intellectual and political turmoil of Deng's reform decade. This period culminated in the 1989 pro-democracy Tiananmen Square protests, which were repressed by the military.
Li joined the Communist Party's Youth League after graduation, then a reformist-tinged ladder to higher leadership.
He ascended through the ranks of the Youth League while earning a master's degree in law and then a PhD in economics from Professor Li Yining, a well-known proponent of market reforms.
Li's political career as a provincial leader in Henan, an impoverished and restive rural region in central China, was tainted by allegations of repression following an AIDS scandal. He was also the party chairman of Liaoning, a rustbelt province that is attempting to attract investment and remake itself as a modern industrial center.
Hu Jintao, a former president from a political movement partly based around the Youth League, was his patron. When Xi became party chief in 2012, he made moves to disband the faction.
Li is survived by his wife Cheng Hong, an English professor, and their daughter.
Related CTN News:
Phuket: Indians and Russians overstay their visas, leading a police operation