Thailand Adopts Digital Nomads Into Its Labour Code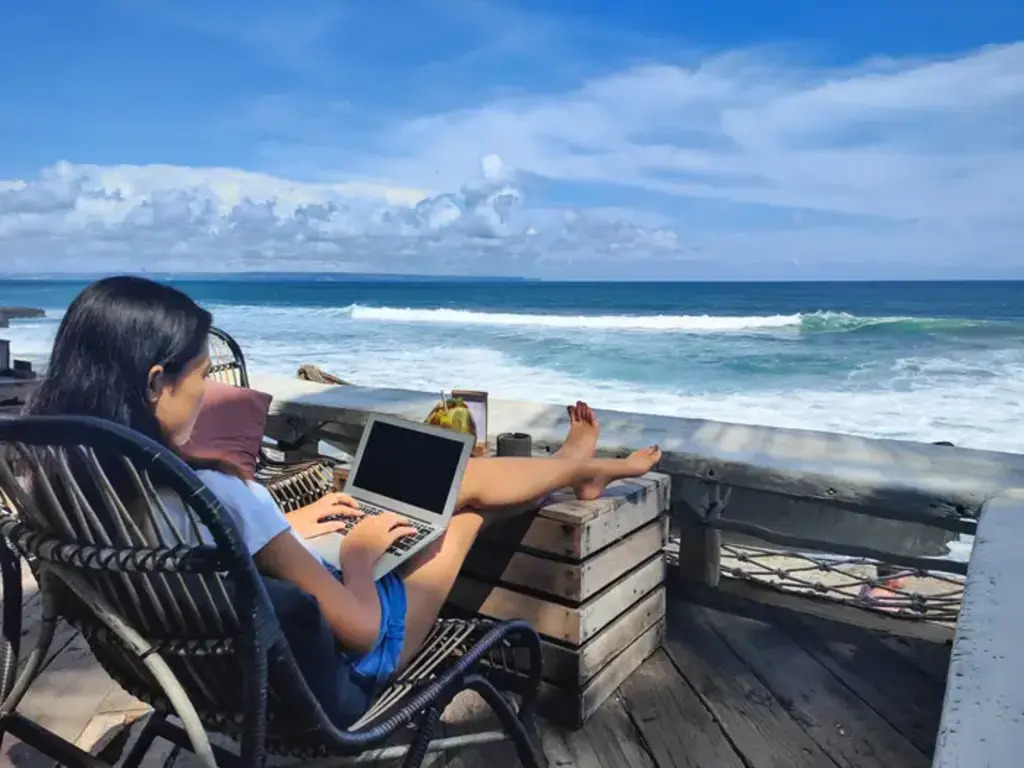 Thailand has amended the Labor Protection Act to provide remote workers with the same labour rights as local workers. Employers can allow employees to work remotely using information technology such as computers and smartphones.
If an employer and employee agree, the terms of remote work should be specified in writing.
Thailand has passed the Work from Home Bill, which is the country's first piece of legislation governing remote work relationships between employers and employees.
Work from Home (WFH) Act
Officially, the Work from Home (WFH) Bill is an amendment to Thailand's central labour law, the Labor Protection Act B.E. 2541. The amendment provides a regulatory framework that clarifies both employers' and employees' rights and obligations in remote work relationships.
Working from home has become increasingly popular in Thailand, as it has in other countries around the world, since the COVID-19 pandemic, requiring policymakers, employers, and workers to adapt accordingly.
Thailand's new WFH Bill makes no significant changes to the terms of WFH labour arrangements, but it does provide a useful framework for clarifying the rights of remote workers.
Thailand's Labour Code Amended
The new Section 23/1 of the Labor Protection Act B.E. 2541 establishes the labour rights of remote workers. It will go into effect after receiving royal assent.
Employers in Thailand may agree to allow employees to perform work outside of business premises remotely using information technology such as computers and smartphones, according to the new section. An agreement of this type may be made for the benefit of employers (e.g., saving rent on office space), employees (e.g., saving on commuting time), or out of necessity (e.g. pandemic restrictions).
If an employer and employee agree, the terms of remote work should be specified in writing, whether in a physical document or digitally. This agreement may include elements similar to standard labour agreements, but tailored to the conditions of remote work.
Among other things, such an agreement may include the following information:
Dates of start and end
normal working days and hours, as well as rest periods
Work rules for overtime and holidays Rules for various types of leave
Work responsibilities of the employee
Control and supervision policies of the employer and
Duties of the employer to provide work equipment and tools, as well as payments for necessary work expenses.
Remote workers have the same rights as employees who work on company premises.
The amendment, which is significant, specifies that remote workers have the same rights as workers on business premises. As a result, if an employer and an employee reach an agreement on remote work, the employee cannot be penalized for working from home.
Another novel feature is the implementation of Thailand's first right-to-disconnect policy.
According to the amendment, an employee has the right to disconnect – that is, refuse or refrain from communicating with their employer – after normal work hours or after completing the work assigned to them. An employee may, however, give their employer written permission to be contacted at such times.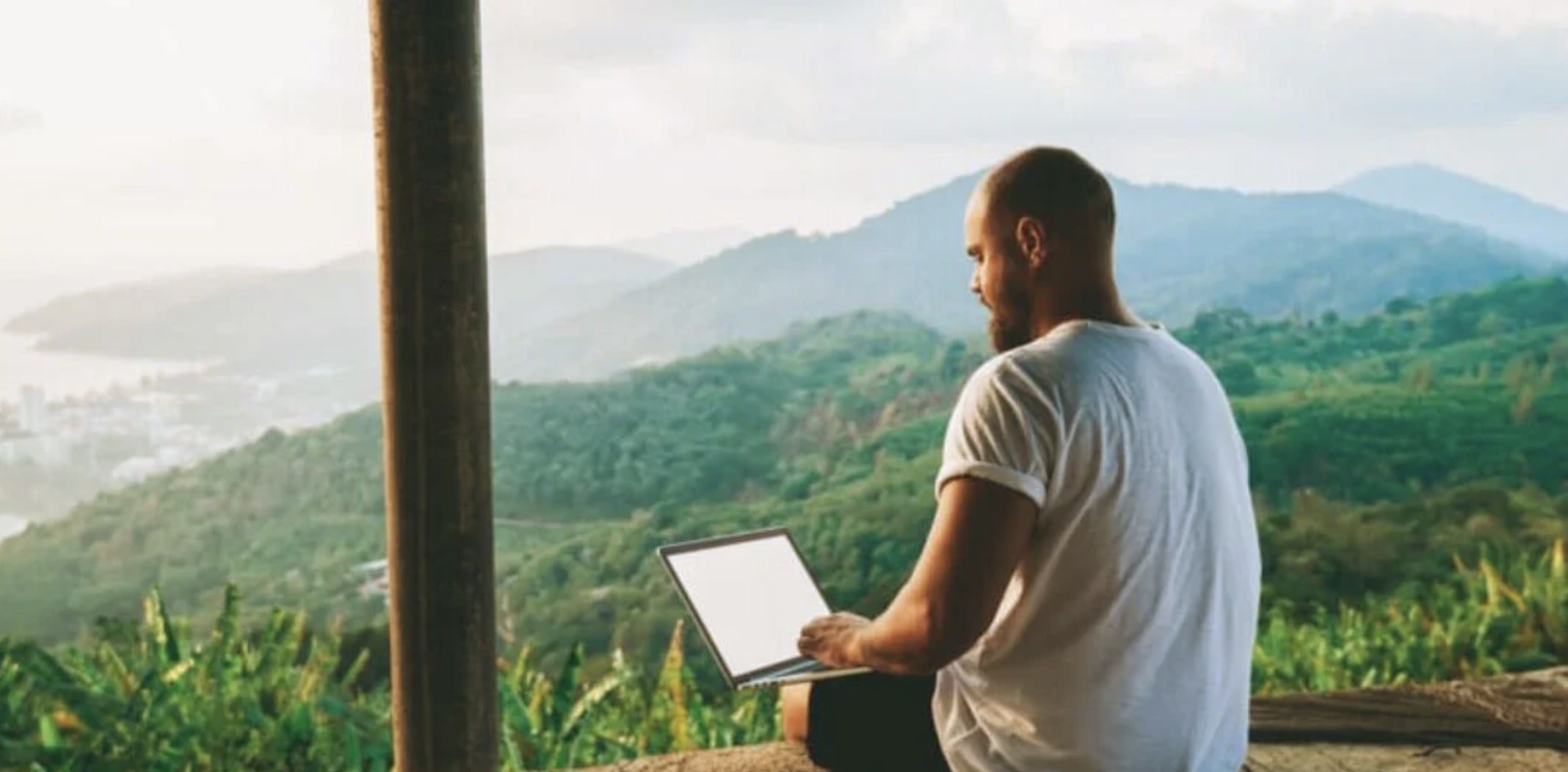 Digital Nomads: Working Remotely in Thailand
Thailand is a popular destination for remote workers due to how welcoming the people are, how comfortable life is, and the flexibility of switching between beach life and the hustle and bustle of Bangkok.
Working remotely in Thailand in 2022 is definitely a possibility! Thailand is a popular destination not only for tourists, but also for those fortunate enough to be able to work remotely from any location with an internet connection.
Many people begin working remotely and establishing businesses in Thailand due to the lower overheads compared to working and establishing businesses in other countries.
Is there a digital nomad visa available in Thailand?
The evolution of the "smart visa" appears promising, and it's wonderful news that you can bring your family along for the ride, but it will be some time before it becomes a reality for every remote worker or digital nomad.
Can I work from home in Thailand?
Because of the flexibility of work/life balance, there are many online jobs that can be transferred to Thailand. Most travellers begin teaching English online through companies like iTutor. Many nomads become self-employed English teachers.
There are plenty of freelancers in Thailand, especially with platforms that make working online so simple. One of these platforms that allows people to find and apply for remote working jobs is Upwork. When the work is finished, you can wire the money to your preferred bank.
Thailand has the most extensive 5G network in South-East Asia. Working remotely in Thailand is thus an excellent experience. Wifi is available in every coffee shop and restaurant, and even if you don't have WiFi, using your phone to access the internet is fantastic. Unlimited internet data is typically priced at around 400 Baht per month.
If you are considering working remotely and moving to Thailand for a few weeks, months, or years, consider the following benefits of working remotely in Thailand before you go.
If you want to work in Thailand or start your own business, make sure you have all of the necessary paperwork, visas, and work permits.