China's Youngest-Ever Astronaut Crew Embarks on 6-Month Space Station Mission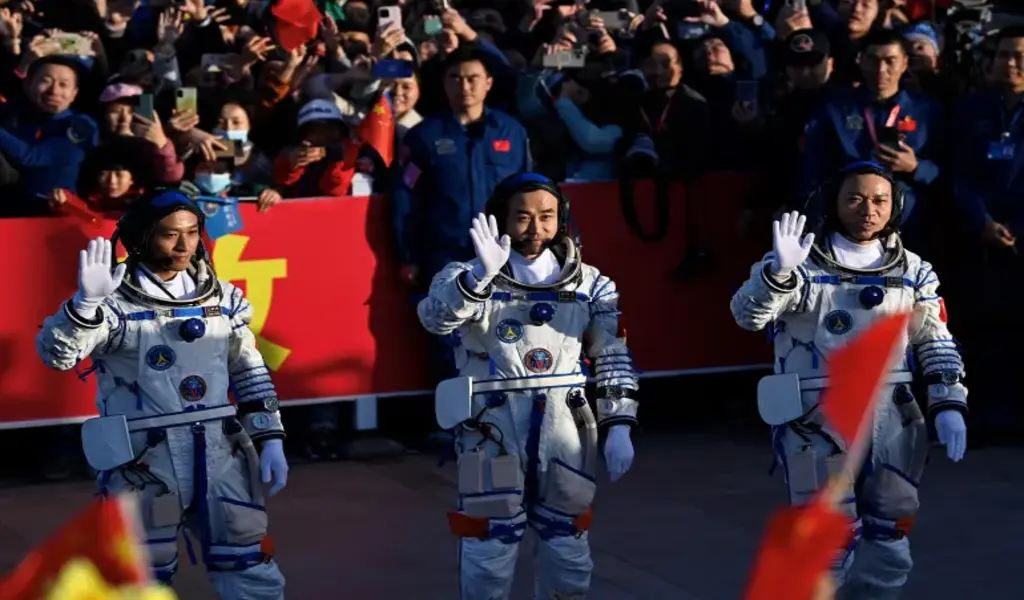 (CTN News) – China's space program has been accelerating under President Xi Jinping, with the ambitious goal of sending people to the Moon by 2030. This vision took a significant step forward as the youngest-ever crew of astronauts, known as taikonauts in China, embarked on a six-month mission to the country's space station, Tiangong.
The crew of three, led by 48-year-old former Air Force pilot Tang Hongbo, lifted off from the Jiuquan Satellite Launch Center in northwest China, marking another milestone in China's growing space endeavors.
The Crew and Their Mission
The Shenzhou-17 mission consists of three astronauts, each with a unique background. Tang Hongbo, who joined the People's Liberation Army in 1995, was part of the first crewed mission to Tiangong in 2021.
Joining him are Tang Shengjie, 33, and Jiang Xinlin, 35, who are experiencing their first journey to space. With an average age of 38, this all-male crew represents the youngest team to be part of a mission to the space station.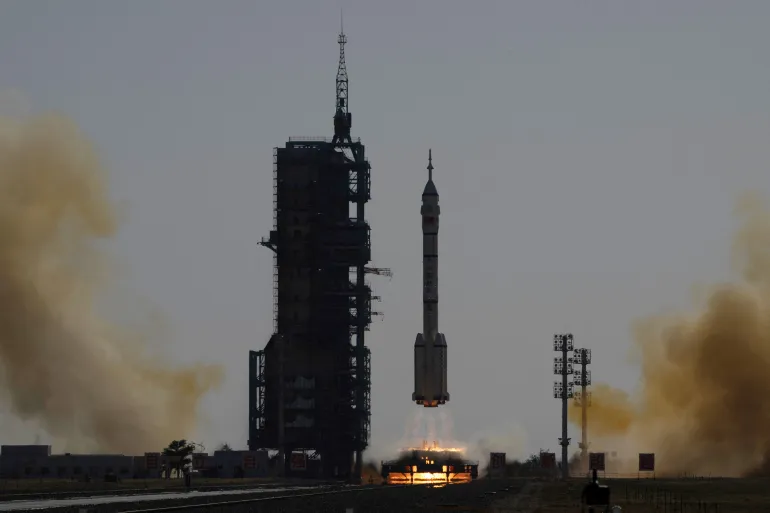 China's Space Station and Its Significance
Tiangong, completed in late 2022, serves as China's space station, capable of accommodating a maximum of three astronauts at an orbital altitude of up to 450km (280 miles). This space station boasts an operational lifespan of more than 15 years.
The Shenzhou-17 astronauts are set to replace the Shenzhou-16 crew, who arrived at Tiangong in May and are scheduled to return to Earth on October 31.
China's Lunar Ambitions
China's space aspirations extend beyond Earth's orbit. Beijing aims to send a crewed mission to the Moon by 2030 and has plans to establish a base on the lunar surface. Deputy director Lin emphasized the commitment to achieve this goal as scheduled.
To diversify its pool of astronauts, Chinese has widened its selection criteria, now seeking candidates with doctoral degrees in a range of disciplines, including biology, physics, chemistry, biomedical engineering, and astronomy. Furthermore, the selection process is open to applicants from Hong Kong and Macau for the first time.
Opening the Doors to International Collaboration
China's space program is not only looking inward but also outward. The country is exploring opportunities for international cooperation and plans to select and train foreign astronauts for joint missions to Tiangong. Applicants interested in these collaborative endeavors will need to be fluent in Mandarin, as it is the working language of the space station.
In conclusion, Chinese's space program is on an exciting trajectory, with young taikonauts taking center stage in a historic mission to its space station. As China's space capabilities continue to grow, it aims to reach new heights, with plans for lunar exploration and international partnerships on the horizon.