Canada Rejects Indian Travel Advisory Amid Escalating Tensions, Asserts Safety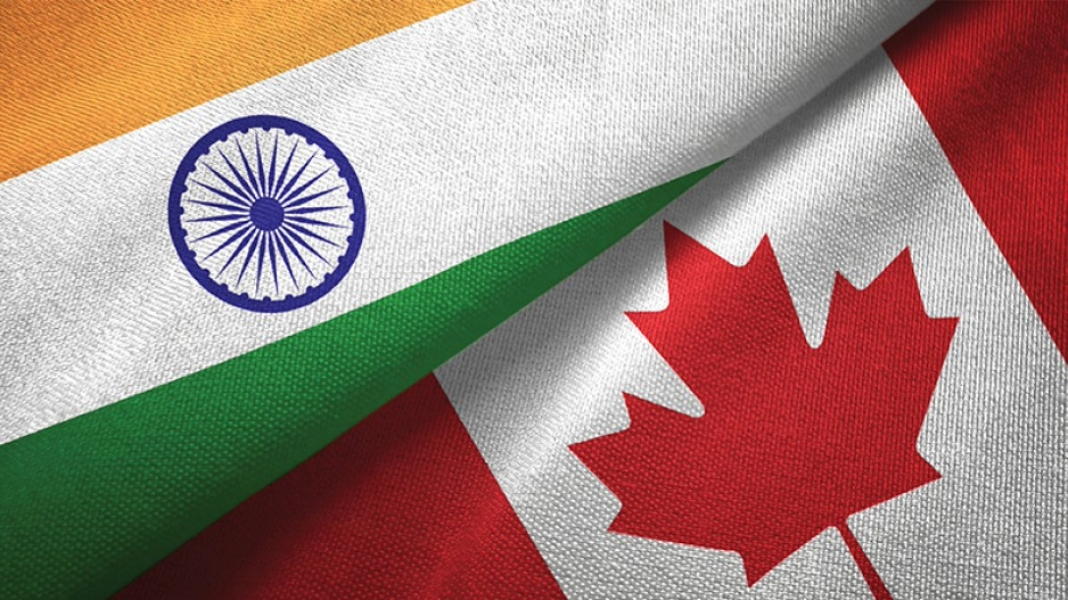 (CTN NEWS) – Canada has firmly dismissed an Indian travel advisory that recommended exercising "extreme caution" when traveling to the North American nation, marking another indication of mounting tensions.
On Wednesday, Canadian Public Safety Minister Dominic LeBlanc swiftly addressed the travel alert after its release, stating to the press, "Canada is a secure country."
Canada, in a reciprocal move, updated its travel advisory this week, cautioning travelers to exercise a "high level of vigilance" when visiting India due to the "risk of terrorist attacks."
These back-and-forth travel advisories have emerged amidst an ongoing political dispute between Canada and India.
Escalating Tensions: Trudeau's Investigation and India's Advisory Amidst Sikh Advocacy Dispute
On Monday, tensions escalated when Canadian Prime Minister Justin Trudeau announced an official investigation into "credible allegations of a potential connection" between Indian government agents and the June killing of Sikh activist Hardeep Singh Nijjar.
India's foreign ministry, in its advisory on Wednesday, did not explicitly mention Trudeau's statements. Instead, it expressed concerns for the safety of its citizens in Canada due to "politically sanctioned hate crimes and criminal violence."
The ministry's statement highlighted, "Threats have particularly targeted Indian diplomats and segments of the Indian community who oppose the anti-India agenda," and advised Indian nationals to avoid traveling to regions and venues in Canada where such incidents have occurred.
Trudeau's announcement of the investigation, made in a dramatic manner before Canada's House of Commons, exacerbated long-standing tensions between Ottawa and New Delhi regarding the advocacy of Sikhs in Canada who support the establishment of an independent Sikh state in India.
Sikh advocates have reported facing persecution, surveillance, and ongoing threats under the leadership of Indian Prime Minister Narendra Modi, while New Delhi has consistently accused the separatist movement of plotting violence.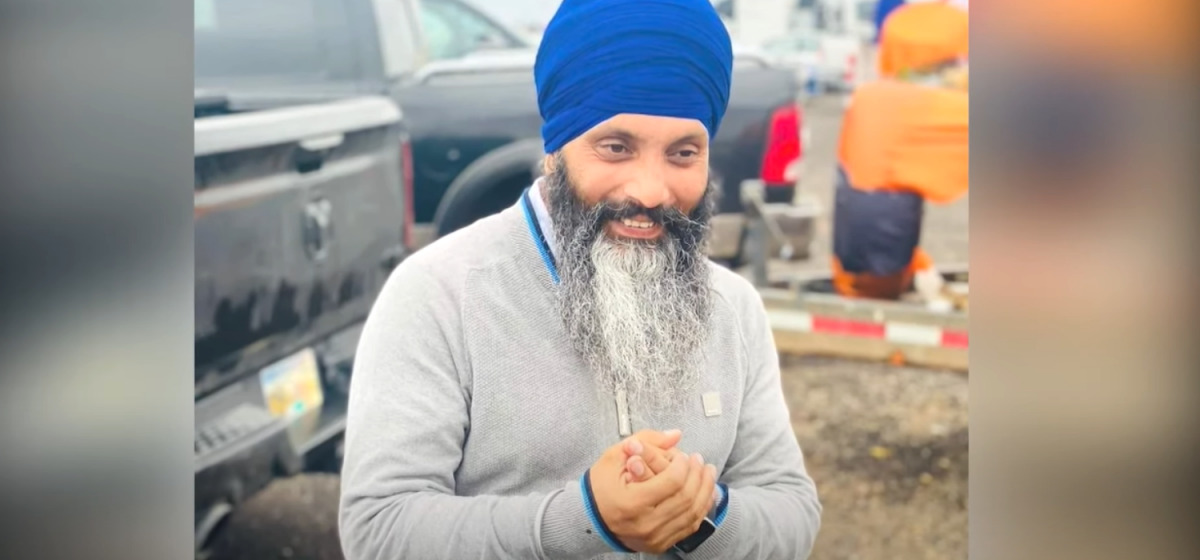 India Denies Involvement in Nijjar's Killing Amidst Controversy and Grief
India has vehemently denied any involvement in the killing of Nijjar, dismissing the suggestion as "absurd."
On June 18, two masked assailants tragically shot the activist and business owner as he was leaving a Sikh temple in Surrey, British Columbia.
In an interview with The Canadian Press, Balraj Singh Nijjar, the 21-year-old son of the late Nijjar, revealed that his father had been regularly meeting with officers from the Canadian Security Intelligence Service to discuss threats against his life.
During one of these meetings, Balraj remembered that his father was advised to "stay at home."
In media interviews, friends of the family emphasized that the deceased Nijjar peacefully advocated for the Sikh separatist movement and exercised his right to free speech in Canada.
Balraj Singh Nijjar asserted,
"We need to exert pressure on India. You can't simply come to a foreign country and harm a citizen who is expressing dissent against you. It's akin to suggesting that someone from Quebec advocating for a separate country should be killed by Canada. That's an attempt to stifle the issue, and it's unjust."
India-Canada Relations and the Sikh Community: A Complex Diplomatic Landscape
The relationship between India and Canada has been marked by tension, particularly concerning the Sikh community and alleged terrorism-related issues. Here's an overview of the key developments:
Designation of Nijjar as a "Terrorist" in 2020: Indian authorities designated an individual named Nijjar as a "terrorist" in 2020, seeking his arrest for an alleged conspiracy to commit murder. Nijjar has denied these charges.
World Sikh Organization of Canada's Response: The World Sikh Organization of Canada has spoken out, asserting that Nijjar denies the charges. This organization likely advocates for the rights and interests of the Sikh community in Canada.
India's Criticism of Canada: India has criticized Canada for providing refuge to individuals it considers Sikh "terrorists and extremists." This has strained relations between the two nations.
Trudeau's Visit to India: Tensions between India and Canada became evident during Canadian Prime Minister Justin Trudeau's visit to New Delhi for the Group of 20 (G20) summit. During a sideline meeting, Indian Prime Minister Narendra Modi confronted Trudeau about Sikh-led protests in Canada.
Sikh-Led Protests in Canada: These protests included a parade float depicting a controversial assassination from Indian history.
According to New Delhi, the protesters were accused of "promoting secessionism and inciting violence against Indian diplomats, damaging diplomatic premises, and threatening the Indian community in Canada."
Sikh Population in Canada: Canada is home to a significant Sikh population, constituting one of the largest Sikh communities in the world outside of India.
This situation underscores the complexity and sensitivity of diplomatic relations between India and Canada, with accusations of terrorism, protests, and the significant presence of the Sikh community in Canada presenting challenges for both nations in managing their relationship amid these controversies.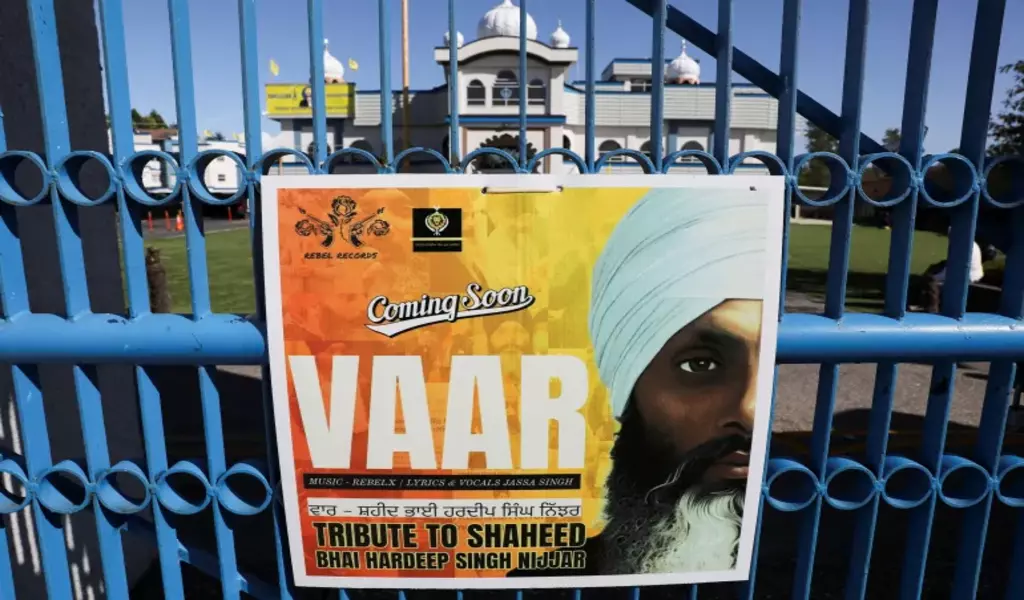 Trudeau Informs Modi: Disclosure of Investigation into Nijjar's Killing at G20 Meeting
Canadian Prime Minister Justin Trudeau informed Indian Prime Minister Modi about this investigation during their G20 meeting. Here's a breakdown of the key points:
Trudeau's Disclosure: Prime Minister Trudeau has publicly acknowledged the investigation into Nijjar's killing and the potential involvement of the Indian government. Trudeau stated that he made this decision after careful deliberation and consultation with allies.
International Reaction: Several countries, including the United States, United Kingdom, and Australia, have expressed discomfort with this situation. All three nations have been working to strengthen their ties with India in recent years.
Concerns Raised: Both Washington and Canberra have expressed deep concern about the revelations regarding the possible links between the Indian government and the murder. London has stated that it is in close contact with Canadian authorities.
White House Response: The White House National Security Council Spokesperson, Adrienne Watson, has denied the idea that the United States is downplaying the situation or avoiding condemning India. She emphasized that the U.S. is coordinating and consulting closely with Canada on the matter and supports Canada's law enforcement efforts. Additionally, the U.S. government is engaging with the Indian government.
RELAED CTN NEWS:
Amazon Unveils Cutting-Edge Streaming Devices And Soundbar For Enhanced TV Viewing
Sikh Movement: Canada's Involvement In The Sikh Struggle In India
Israeli Military Actions Leave 6 Palestinians Dead And Dozens Injured Across West Bank And Gaza