Bank of England Decision on Interest Rates and Inflation Strategy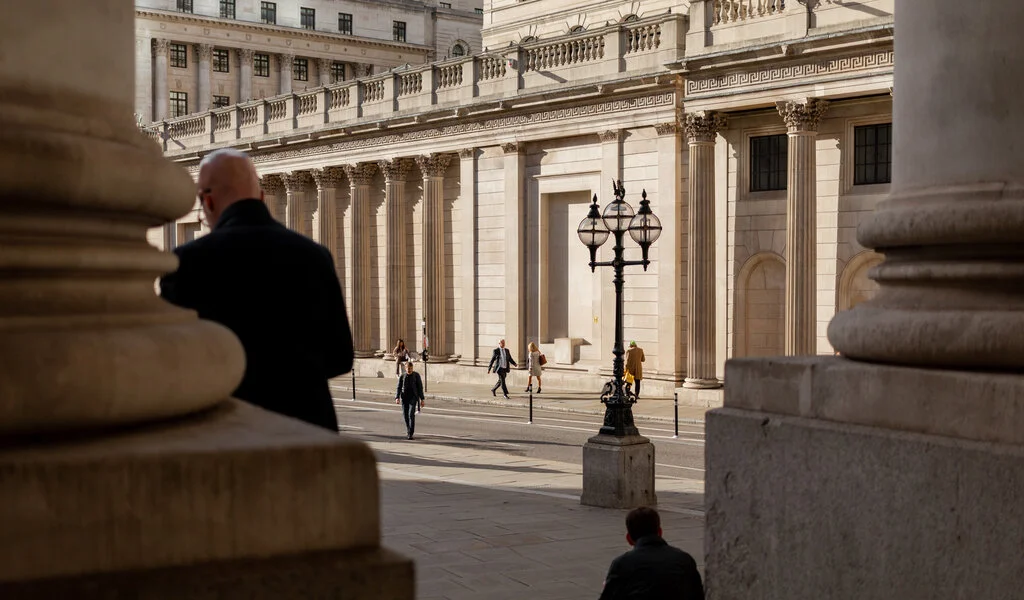 (CTN News) – The Bank of England (BoE) is poised to make a significant announcement on Thursday, deciding whether to halt a series of interest rate hikes that commenced in December 2021.
This move comes on the heels of encouraging signs that the bank may have made strides in addressing the persistent issue of high inflation in Britain.
Bank of England's Interest Rate Decision
Investors reacted swiftly on Wednesday, betting heavily on the Bank of England maintaining the Bank Rate at its current level of 5.25%. This shift in sentiment followed the release of official data indicating an unexpected deceleration in the pace of price growth.
Major financial institutions, including Goldman Sachs, pivoted away from their earlier predictions of an impending rate hike. Consequently, investors are now assigning a roughly 50% chance that the BoE will opt for a pause, a significant increase from the mere 20% probability estimated just a day prior.
Nonetheless, some analysts contend that a final rate hike by the BoE remains a plausible scenario, particularly in light of recent surges in global oil prices. It is a situation that still hangs in the balance.
JP Morgan economist Allan Monks remarked, "We stick with our call for a hike, but now see this as a coin toss." The uncertainty is palpable as the BoE's Monetary Policy Committee, led by Governor Andrew Bailey, faces intense scrutiny. This scrutiny stems from consumer price inflation surging past 11% in October of the previous year.
While inflation retreated to 6.7% in August, it is slowly approaching the 5% threshold that the Bank of England has predicted for the coming months. This aligns with the promises made by British Prime Minister Rishi Sunak in anticipation of an upcoming election.
However, it is essential to recognize that even at 6.7%, inflation remains more than three times higher than the BoE's target rate of 2%, the highest among the Group of Seven economies. Bailey and his colleagues have emphasized the likelihood of maintaining borrowing costs at elevated levels for a prolonged period, dashing any hopes of swift rate cuts.
Irrespective of whether the Bank of England decides to raise rates once more or take a pause, the challenge it faces is to convince investors of its steadfast commitment. This commitment pertains to resisting the urge to hastily reduce rates, especially as Britain's already delicate economy exhibits signs of vulnerability.
Dominic Bunning, Head of European FX Research at HSBC, pointed out that while the Bank of England may attempt to convey a "higher for longer" message akin to the European Central Bank (ECB), history indicates that once the rate peak is reached, forward rates tend to trend significantly lower.
The Bank of England is particularly concerned about the resilience of wage growth, which has continued to defy the broader economic slowdown and is currently on a record-breaking trajectory. This could potentially undermine the BoE's endeavors to curb inflation.
British inflation is nearly double the rate observed in the United States, where the Federal Reserve opted to maintain borrowing costs during its recent decision.
Last week, the European Central Bank raised rates to a historic high but suggested a potential pause in future hikes. All eyes are now on the Bank of England as it prepares to unveil its decision at 12 p.m. (1100 GMT) on Thursday. It is important to note that the central bank is not scheduled to hold a press conference alongside its announcement.
In addition to its interest rate decision, the Bank of England is expected to provide insights into the next phase of its program aimed at reducing the stockpile of government bonds it accumulated over the past fifteen years to support the economy during the global financial crisis and the COVID-19 pandemic.