Worlds Largest Pension Fund in Japan Loses $4.5 Billion in 3 Months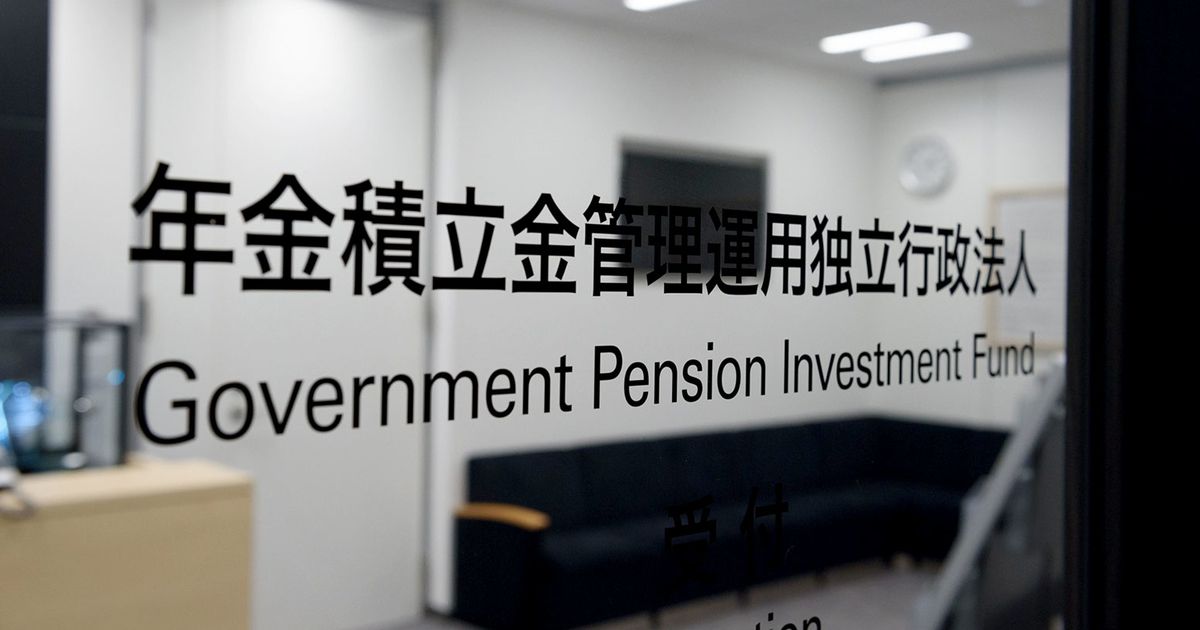 The world's largest pension fund in Japan's, reported a loss of US$4.5 billion on total assets during the three months through September, as its holdings of domestic debt fell to a historic low.
The Government Pension Investment Fund lost 0.3% in the third quarter, the fund announced Thursday in Tokyo. According to a spokeswoman, total assets increased slightly to 219.3 trillion due to a transfer of funds from the government's account that oversees its pension.
Domestic bonds fell 2.7%, the most since the predecessor fund began investing in 2001. Stocks in Japan returned 2.5%.
The strengthening of the US dollar against the yen boosted foreign assets. The fund's foreign equity holdings fell 0.1%, while its non-Japanese bonds fell 0.8% during the time, as the dollar gained more than 3% against the yen.
With domestic bonds accounting for around one-quarter of the fund's holdings, the recent loss highlights the increased risk of keeping the securities as the Bank of Japan gradually exits its ultra-loose monetary policy.
This week, benchmark 10-year bond yields hit a new decade high after the Fed tweaked its stimulus to allow long-term yields to rise.
"We will make long-term investments and fulfil our fiduciary duty to leave funds to support our pension system," the fund's head, Masataka Miyazono, said in a statement.
The MSCI global market index declined 3.8% in the three months to September 30, the S&P 500 Index fell 3.7%, and the Topix gained 1.5%.
Ten-year US Treasury yields increased by 73 basis points during the period, while benchmark Japanese government bond yields increased by 37 basis points.
Japan's cabinet approves supplementary budget
Meanwhile, Japan's government announced on Thursday a package of measures to cushion the economic blow of inflation totaling more than 17 trillion yen ($113 billion), a move that might exacerbate the country's already strained finances.
According to Reuters, the cabinet-approved proposal, the government would assemble a supplementary budget of 13.1 trillion yen for the current fiscal year to cover a portion of the spending.
The entire cost of the programme, including local government spending and state-backed loans, will be 21.8 trillion yen.
"Japan's economy is seeing a big opportunity open up to shift to a new stage for the first time in three decades," Kishida said Thursday at a gathering of government and ruling party executives.
"That's why we need to help companies boost profitability and earn revenues to boost wages," he went on to say.
The package comprises temporary income and property tax cuts, payments to low-income individuals, and gas and electricity bill subsidies.
According to government estimates, the spending plan will improve Japan's gross domestic product (GDP) by roughly 1.2% on average over the following three years.
According to the report, the influence of petrol and utility subsidies will reduce overall consumer inflation by around 1.0 percentage point between January and April of next year.
Inflation has been above the central bank's objective of 2% for more than a year, weighing on consumption and casting doubt on the economy's ability to recover from the wounds inflicted by COVID-19.
The rising expense of living is largely to blame for Kishida's low approval ratings, putting pressure on the prime minister to take actions to alleviate household hardship.
Analysts are sceptical that the nearly 5 trillion yen in tax cuts and rewards will do much to promote consumption and Japan's economic development.
Takahide Kiuchi, a former Bank of Japan board member and current economist at Nomura Research Institute, believes the measures will increase GDP by only 0.19% this year.
"It's a policy that isn't very cost effective," he remarked. "With Japan's output gap having turned positive in April-June, the economy doesn't need a stimulus package in the first place."
The package also includes steps to strengthen supply chains and vital technology, such as tax benefits for companies who invest in strategically important areas.
The spending may require the government to issue more bonds, adding to Japan's already-exploding public debt, which is twice the size of the country's economy and is the largest among major economies.
According to a Reuters poll, Japan's economy likely declined in the third quarter following strong growth in April-June, as increasing prices and China's slowdown weighed on consumption and exports. Falling real wages in July raises concerns about the central bank's estimates that domestic demand will put the country on a steady recovery path.