Pakistan Decided To Ask WHO To Provide Vaccine For The Prevention Of Mpox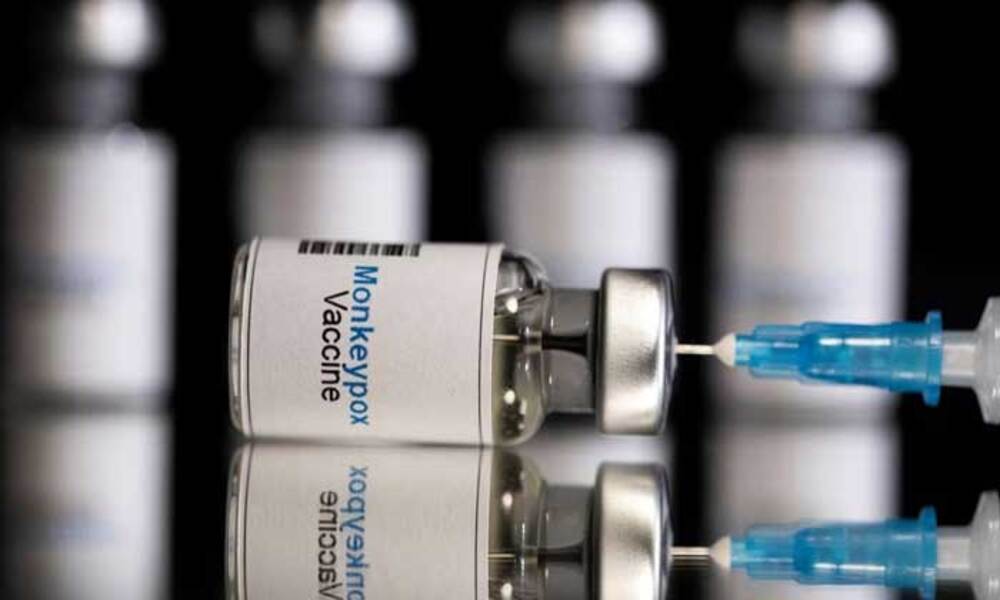 (CTN News) – Following the discovery of two individuals with Mpox after they had returned from Saudi Arabia.
The National Institute of Health (NIH) in Islamabad has decided to ask the World Health Organisation (WHO) to provide a vaccine for the prevention of monkeypox (Mpox), according to officials with the National Health Services, Regulations and Coordination (NHS,R&C).
According to a National Command and Operation Centre (NCOC) official,
"it was decided that WHO would be requested for a sizeable quantity of monkeypox vaccine to vaccinate healthcare providers and infectious diseases experts who would be on the frontline to deal with the confirmed and suspected cases of the infectious disease".
2 Cases Of Mpox Detected In Islamabad
Following the discovery of two cases of Mpox (monkeypox) in two travellers who had arrived in Islamabad on April 17, 2023, from the Kingdom of Saudi Arabia (KSA), health institutions and establishments across Pakistan were placed on high alert.
Major cities across the nation, including Islamabad, Rawalpindi, Lahore, Karachi, and Peshawar, constructed isolation wards and filter clinics to handle any suspected instances of the monkeypox disease.
A formal request will be made to the WHO for the distribution of the monkeypox vaccine for healthcare professionals and frontline workers so they can be protected from the disease, according to the NHS official.
Who noted that the issue of monkeypox cases was thoroughly discussed at the NCOC meeting on Wednesday at the NIH in Islamabad.
The official stated that in accordance with WHO and US Centres for Disease Control and Prevention (CDC) recommendations.
Individuals who work in environments where they may be exposed to Mpox or orthopoxviruses in a laboratory are part of an orthopoxvirus and health care worker response team and need to be immunised with two doses of vaccine.
The NHS source continued, "At the present, there is no Mpox vaccine available because there are no cases, but now that instances have been found, it is crucial that we have the vaccine to immunise our specialists and susceptible populations.
Mpox result in a gruesome rash, swollen lymph nodes, and fever
On the other side, representatives from Sindh and other provinces claimed they had set up Rapid Response Teams at the district level to monitor possible Mpox cases.
Submit samples of the suspected individuals to the NIH in Islamabad, and isolate both suspected and confirmed patients.
The Monkeypox virus is the infectious disease that causes Mpox, according to the WHO. It may result in a gruesome rash, swollen lymph nodes, and fever.
Most people fully recover, but a few people get critically ill. From 110 member states in all 6 WHO regions, cases of monkeypox have been reported to WHO since January 2022.
A WHO official stated that as of April 25th, 2023, a total of 87,113 laboratory-confirmed illnesses and 130 fatalities had been documented.
Giving specifics on the cases of Mpox recorded in the nation.
The NHS official stated that on April 17, 2023, a very unwell person who had overstayed their visa and was being deported from Saudi Arabia arrived in Islamabad with a high fever, rashes, headache, muscle aches, and a sore throat.
Mpox Detected Person currently admitted to an isolation ward of PIMS
He was told to go to the Pakistan Institute of Islamabad (PIMS), which is located in Islamabad.
The official stated, "On suspicion of having Mpox (Monkeypox), samples of the said person, a resident of Rawalpindi/Islamabad, were sent to the National Institute of Health (NIH), which confirmed that he was infected with Mpox. 2022
The official added that the person was currently admitted to an isolation ward of PIMS.
Airports all throughout the nation have been placed on high alert in response to the discovery of two Mpox cases, and airlines have been urged to notify the border health services department at the airports of any suspected cases.
On the other hand, every province health agency has begun creating isolation units at significant medical facilities in the provincial capitals to receive suspected and confirmed Mpox cases.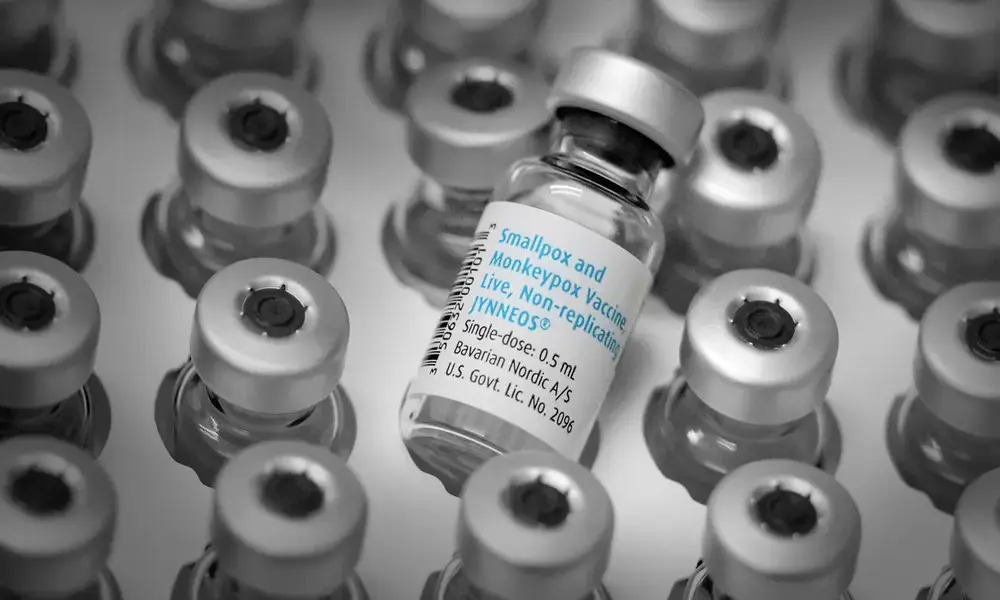 Healthcare professionals are currently undergoing training to deal with infectious diseases.
The monkeypox virus, a species of the genus Orthopoxvirus, is the cause of mpox, a viral disease. Clade I and clade II are two distinct clades.
According to the WHO, monkeypox, also known as Mpox, typically causes a skin rash or mucosal lesions that can last 2-4 weeks along with fever, headache, muscle aches, back discomfort, low energy, and enlarged lymph nodes.
Humans can contract it through coming into physical touch with an infectious person, contaminated objects, or diseased animals.
Sustained care is used to treat the illness. Vaccines and treatments made for smallpox that have received approval for use in some nations can occasionally be used for measles.