Easy Mockup Generators for Branding, Packaging, and Design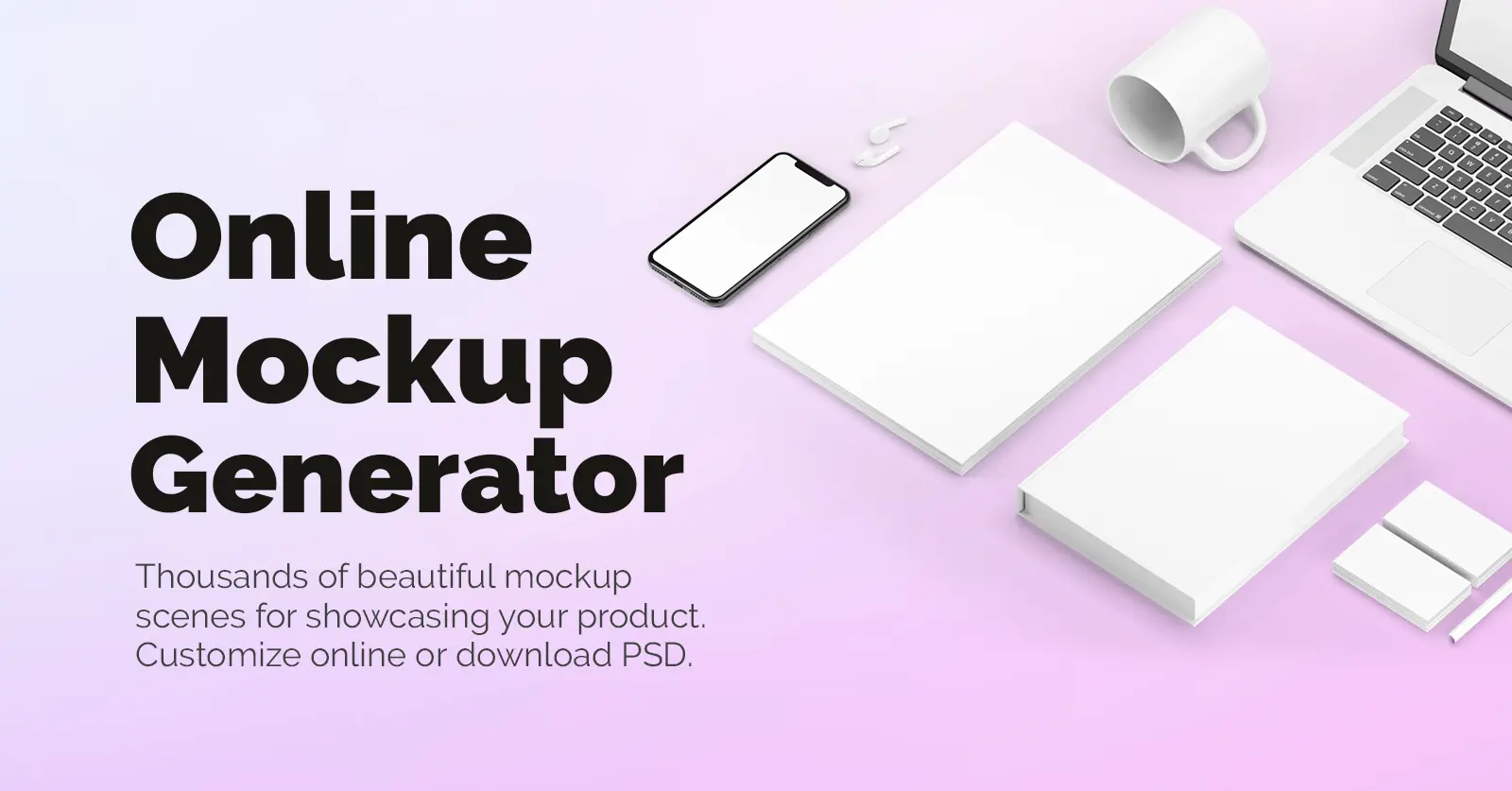 We look around and see designers across various niches looking for tools and valuable resources that can simplify the design process while still delivering a top-quality design project. One such tool is the mockup generator. In this article, we will explore popular mockup generators that can easily elevate your mockups and designs to the next level.
What's are mockup generators?
The first thing you might want to know is exactly what mockups are. Mockups refer to the visual preview of a design. They allow designers to showcase their work in a realistic and engaging way, providing a representation of how their designs would look in real-world settings.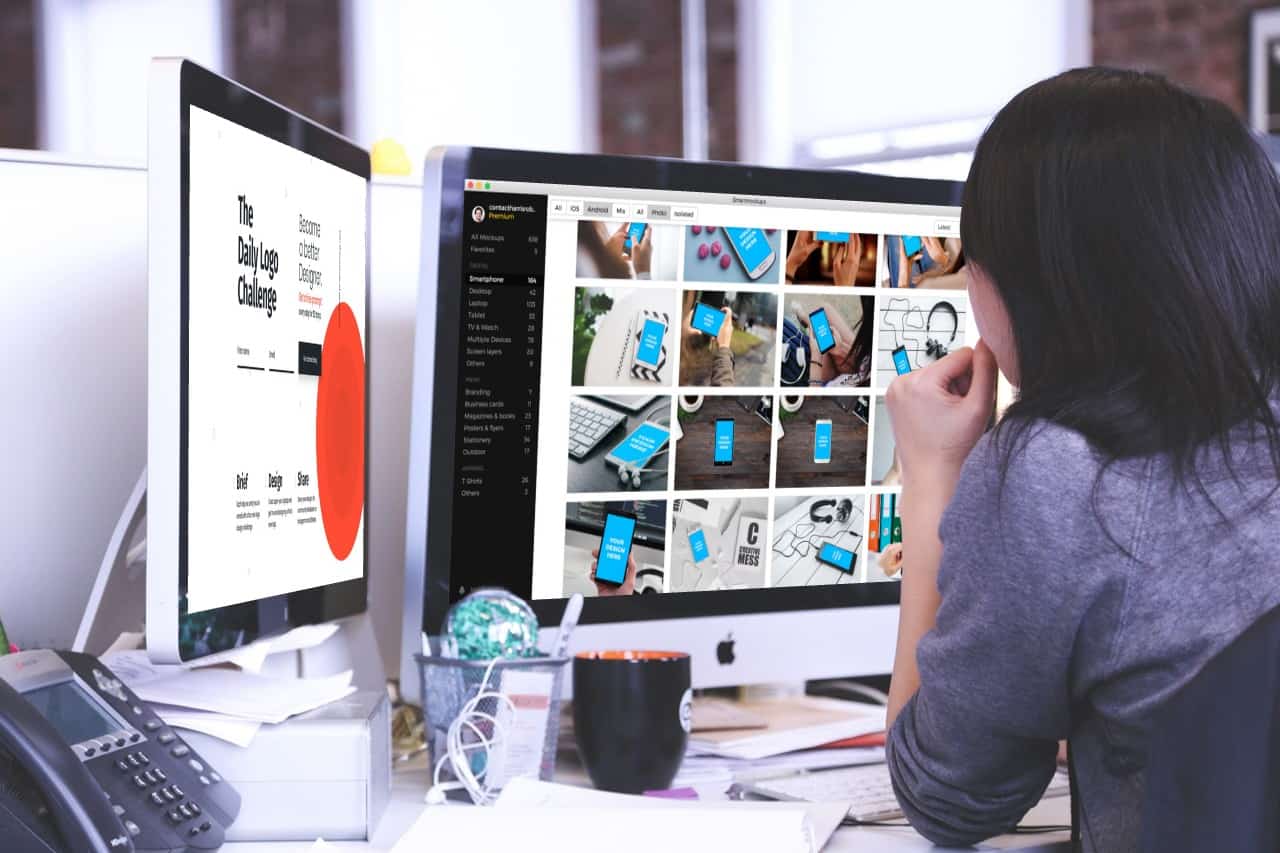 Significance of mockups in branding, packaging, and design
"Are mockups really important?" you might ask. Well, yes they are! Let's show you why. Mockups help with:
Branding
For brand designers, brand mockups are visual representations or templates that help businesses visualize how their branding elements (logos, products, designs) would look on various mediums like packaging, signage, and digital devices.
By presenting a brand's visual assets in a realistic manner, mockups help clients and stakeholders envision the brand's potential and make informed decisions. This in turn improves brand recognition, enhances credibility, and helps establish a strong brand presence.
Packaging
Packaging design is a critical aspect of product marketing. It not only protects the product but also communicates its value and captures the attention of potential customers.
Mockups for packaging enable designers to visualize their packaging designs in a three-dimensional format. By applying their artwork to packaging templates, designers can assess the overall look, feel, and functionality of the packaging. This allows for iterations and improvements before final production, ensuring that the packaging aligns with the brand's identity and effectively communicates the product's essence.
Packaging mockups also aid in presenting design concepts to clients, facilitating effective communication and decision-making.
Design
Design brands, whether they focus on graphic design, web design, or any other design discipline, rely heavily on visual representation. Mockups serve as a powerful tool for designers to showcase their expertise and capabilities.
For example, web designers can use website mockups to present their designs in a realistic browser or device context, allowing clients to visualize the user experience. Similarly, graphic designers can utilize mockups to display their designs on various mediums like billboards, stationery, or promotional materials.
This helps potential clients understand the quality and versatility of a designer's work, building trust and attracting new opportunities.
Having looked at the significance of mockups from all three sides, it is safe to say that crappy mockups will lead to negative feedback. These crappy mockups are caused by the use of crappy mockup generators.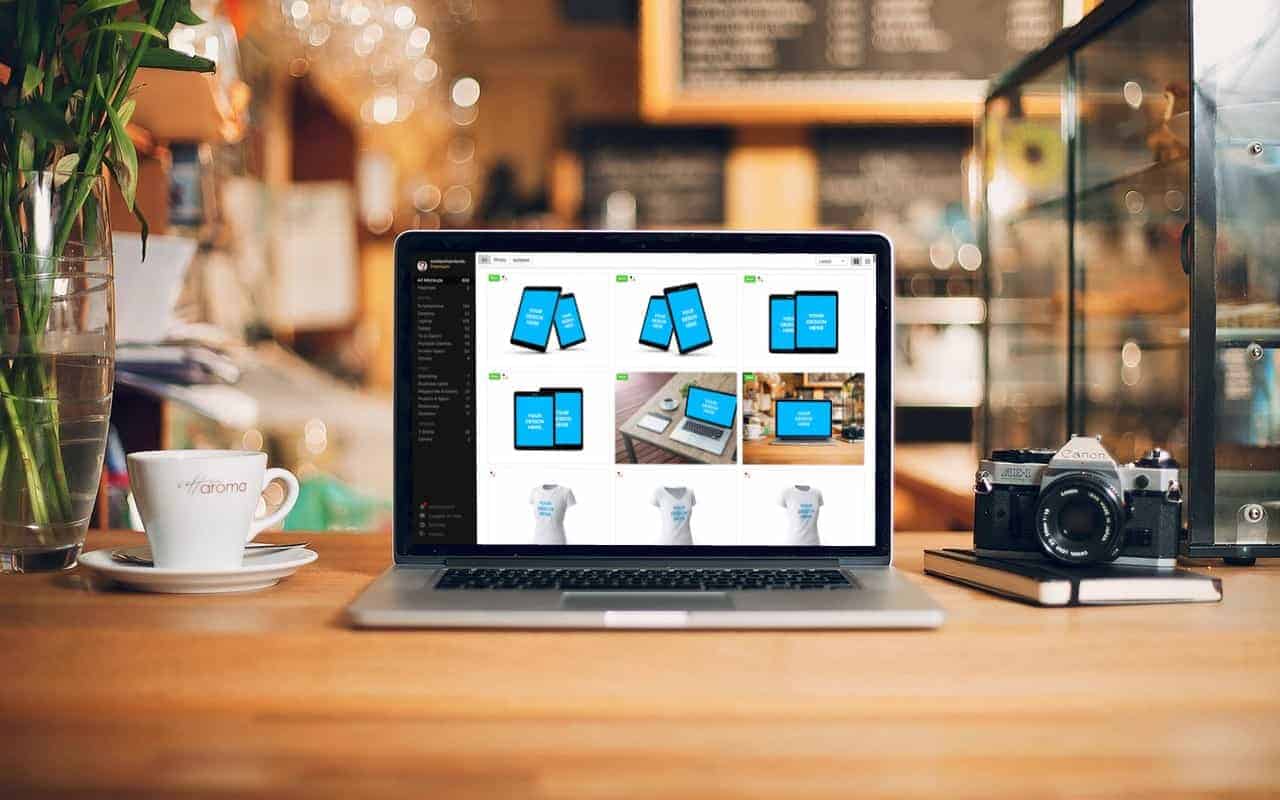 What are Mockup Generators?
A mockup generator is an online platform or software that helps you create mockups easily and efficiently. These generators provide creative templates and resources to customize and showcase your designs in a realistic and professional manner.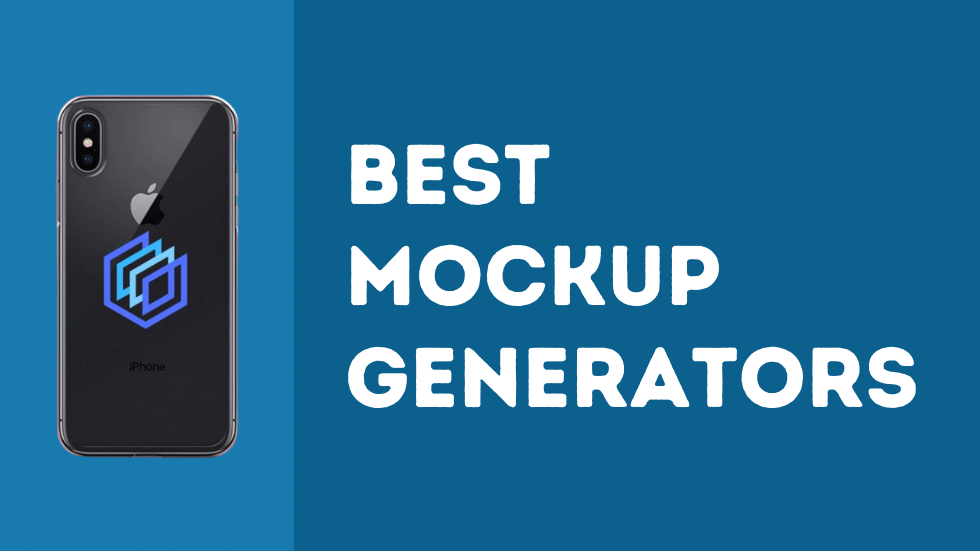 Top 5 Mockup Generators in 2023
There are quite a number of multipurpose mockup generators, each with features that make it stand out from others. They are as follows:
Yellow Images
Yellow Images is a premium mockup marketplace that specializes in high-quality 3D mockups for branding purposes. From packaging to apparel, and digital devices to outdoor advertising, Yellow Images provides photorealistic and high-quality mockups to showcase your designs in a professional and visually appealing manner.
The platform also provides advanced customization options, allowing you to adjust lighting, shadows, and reflections to achieve the perfect look for your packaging mockups. Their easy-to-use interface and customizable PSD files make it a go-to resource for designers looking to create stunning visuals.
Although you'd need to buy a subscription to fully utilize the platform, the quality, and realism of mockups on offer will elevate your professional branding and design projects.
Adobe Photoshop
While not exclusively a mockup generator, Adobe Photoshop is a design tool that allows designers to create their own custom mockups. For those proficient in graphic design, it provides endless possibilities for creating mockups with unparalleled flexibility.
With its powerful editing tools and layering capabilities, Photoshop allows you to design mockups from scratch or modify existing templates to perfectly align with your brand's vision.
It also enables designers to easily manipulate images and create realistic 3D models.
PlaceIt
PlaceIt is a versatile mockup generator that offers a vast library of templates for various design categories.
From t-shirts to billboards, and business cards to digital screens, Placeit provides a seamless experience to create professional-looking graphics. Users can easily customize the templates online, without the need for advanced design skills.
One unique feature of PlaceIt is the ability to create mockup videos, allowing you to showcase your designs in a dynamic and engaging way.
Smartmockups
Smartmockups is a user-friendly mockup generator that offers a variety of templates for different design needs. Its templates vary for different devices like smartphones, tablets, laptops, and desktops.
It is known for its simplicity and ease of use. It is also widely recognized for its drag-and-drop interface that allows you to quickly create mockups by simply dragging and dropping your designs. It also provides customization options like changing backgrounds and device angles. It equally offers high-resolution downloads that make it ideal for both digital and print presentations.
With its extensive collection of templates, Smartmockups caters to the needs of both beginners and experienced designers.
Mockup World
Mockup World is a comprehensive resource for both free and premium mockup templates. It features mockups for different categories like branding, packaging, technology, and many more.
You can easily download the templates and customize them to your taste using any graphic design software of your choice.
Mockup World regularly updates its collection, ensuring you have access to the latest mockup templates.
Conclusion
Now that you know the different mockup generators to suit your different mockup specifications, you no longer have any room for doubts. Identify your design need, match it with the perfect mockup generator, and design away!