Today's Daily Horoscope For August. 21st, 2023 – MONDAY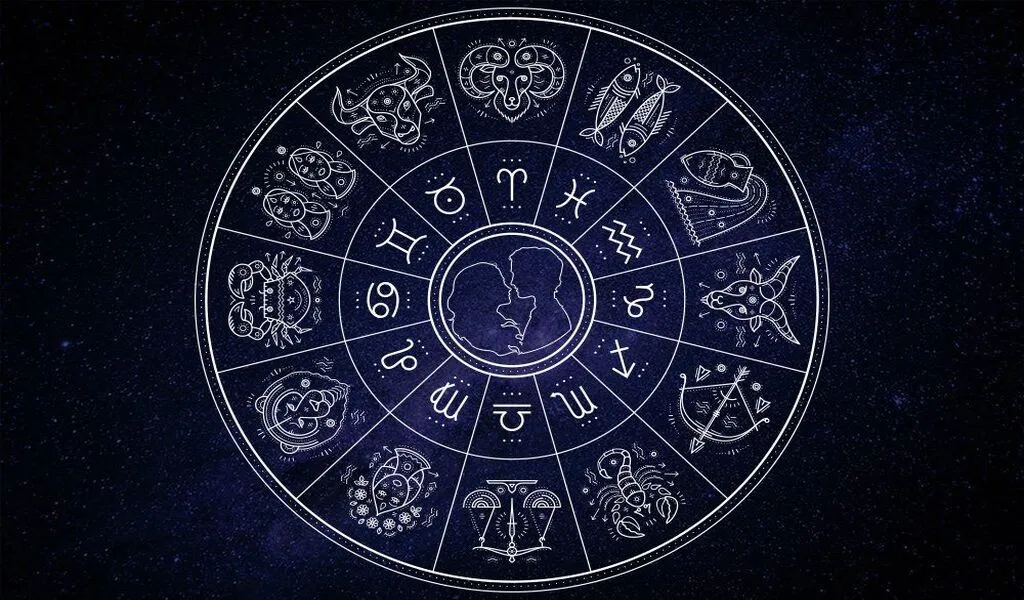 (CTN NEWS) – Daily Horoscope  – How prepared are you for the day? Are you aware of what to look out for? Check out your daily horoscope for August 21st, 2022, below to find exactly what your stars have in store for you!
THE DAILY HOROSCOPE FOR AUGUST 21st, 2023, IS BELOW
DAILY HOROSCOPE FOR ARIES  | Mar 21 – Apr 19
This isn't a tale of longing, Aries. Instead, it's a narrative of love, ardor, and yearning. It's the account of watching your most extravagant dreams materialize into reality. Rumors from the cosmic gathering suggest there's an abundance of reasons for gratitude!
Consequently, now is the moment to delve into the depths of intimacy, sharing your aspirations for the joint future you hope to shape. Revealing your vulnerabilities isn't a simple task, but everyone has to begin somewhere, my dear!
DAILY HOROSCOPE FOR TAURUS  | Apr 20 – May 20
Take a breather. What belongs to you is firmly yours, impervious to any challenge. So, could you loosen that jaw, please? While you're at it, inhale deeply and welcome the current.
The Universe is right there, guiding you as you enter the realm of miracles, Taurus. And hey, here's an additional nugget of wisdom! Don't spend your precious time fretting over intentions that remain unrealized in the tangible world.
You're under divine protection, shielded from what doesn't align with your ultimate well-being and greater purpose, lovely.
DAILY HOROSCOPE FOR GEMINI  | May 21 – Jun 20
If the sensation of waiting endlessly for your desires to materialize has been all too familiar, here's a scoop of positivity for you, Gemini! The advent of Virgo season arrives bearing the promise of change.
Consequently, you'll soon observe momentum in the aspects of your life that have felt stagnant. Keep in mind, you don't hold the reins to determine how these transformations will unfold in your journey.
The divine scheme operates seamlessly, fashioning situations that will nudge you to depart from your comfort zone and welcome the unfamiliar. Three words of advice: go with the flow!
DAILY HOROSCOPE FOR CANCER | Jun 21 – Jul 22
Cancer, your journey has brought you a considerable distance—doubting yourself is not on the agenda. Nor is extinguishing your radiance or permitting others' opinions to diminish your shine. It's time, my friend, to shed that cloak of invisibility!
Rally your spirits and deliver the motivational chat you deserve, so you can step into the grand, challenging world as the most brilliant and audacious rendition of yourself.
Your elevated self is creating a sanctuary for you to reveal the numerous blessings you've been bestowed with in this lifetime.
DAILY HOROSCOPE FOR LEO  | Jul 23 – Aug 2
However, nothing in our life journey occurs devoid of purpose. Even pain plays a role in revealing concealed talents and rousing us to the formidable strength that resides within. This day prompts you, Leo, to meditate on how this notion resonates with your own path.
Regard it as a splendid opportunity to showcase your talents to the world and ignite transformation in the greater community.
Have faith that pursuing your ikigai—the intersection of passion, vocation, mission, and profession—holds the key to cultivating affluence and prosperity.
DAILY HOROSCOPE FOR VIRGO  | Aug 23 – Sep 22
Take your time, Virgo, and resist the urge to patch that emptiness with another incomplete affection. Don't revisit someone who clearly treated you with disregard on multiple occasions.
Avoid hurrying into a compromise just because you believe you can't aspire to anything better. You merit the finest, my dear.
You're deserving of the celestial wonders—the moon, the stars, and all. Redirect your focus toward actions that can enhance your joy, grace, and contentment.
Keeping in mind that all you yearn for already resides within you will unshackle you in ways beyond your imagination.
READ MORE: DAILY HOROSCOPE
DAILY HOROSCOPE FOR LIBRA  | Sep 23 – Oct 22
Today, you're embracing your inner domestic god or goddess, and rightfully so! This is a fantastic opportunity to revamp your studio and engage in culinary enchantment.
You possess the ability to shape an environment that nurtures your development and provides room for you to embrace your most empowered self.
In addition, a few of you might sense the urging to enroll in a workshop or delve into your hobbies more deeply. As celestial whispers circulate: it's time to heed your ikigai—the intersection of passion, vocation, mission, and profession.
DAILY HOROSCOPE FOR SCORPIO  | Oct 23 – Nov 21
Keep in mind, the crucial truth is that your soul made a deliberate choice. It chose this path for the purpose of growth, healing, flourishing, and the revelation of your utmost capabilities.
Therefore, trade the narrative of being a victim for the narrative of remembering that you are the mindful architect of your own reality.
In embracing this shift, acknowledge that your heart stands as the supreme alchemist, graced with the power to transform your scars into wisdom. Additional note: have confidence that you are safeguarded and shielded.
DAILY HOROSCOPE FOR SAGITTARIUS  | Nov 22 – Dec 21
Today, Spirit presents you with the blessing of boundless wisdom. You hold gratitude not only for what has been granted to you but also for what has been removed from your journey.
You recognize that every aspect was intricately woven into the grand tapestry of the divine scheme, dear one. In days gone by, your past self might have clung to the bitterness and resentment tied to such experiences.
Yet, the renewed version of you comprehends the significance of traversing life with an air of buoyancy and radiance. Eavesdropping on the cosmic symposium: take that leap of faith, secure in the knowledge that the cosmic currents will unfold favorably, my cherished friend!
DAILY HOROSCOPE FOR CAPRICORN  | Dec 22 – Jan 19
Remember, Capricorn, it's not a battle of you against the world, even though circumstances might make it appear that way from your current vantage point. So, have faith in the natural rhythm and course of life.
Believe that what seems to be unraveling is doing so to shield you from potential adversities. Fortunately, you possess the gift of quick thinking and adaptability, don't you? Discover a pathway to transform this scenario to your advantage, you marvelous individual.
DAILY HOROSCOPE FOR AQUARIUS  | Jan 20 – Feb 18
Aquarius, they create an environment where you feel truly acknowledged, listened to, and seen. They're genuinely invested in your personal development and inspire you to present the most empowered version of yourself each day.
With them, monotony is nonexistent, adding to the rarity and preciousness of this bond. Thus, have confidence in the inner voice that insists on the genuine promise here.
Embrace the opportunity to exchange visions for the future, while granting them the same space. The Universe stands ready to facilitate your advancement in ways that surpass your imagination, dear one!
DAILY HOROSCOPE FOR PISCES  | Feb 19 – Mar 20
Weekly affirmation, Pisces: if your best effort for today is what you've given, then that's absolutely enough. Release the urge to resist the natural current.
What's more important is to honor your necessity for relaxation and revitalization. Consider enrolling in therapy, treating yourself to a spa experience, or indulging in creative expression within the confines of your own studio.
If the notion of an intense workout feels overwhelming, contemplate engaging in a soothing yin yoga sequence instead.