What is the NHS, and Who Uses It?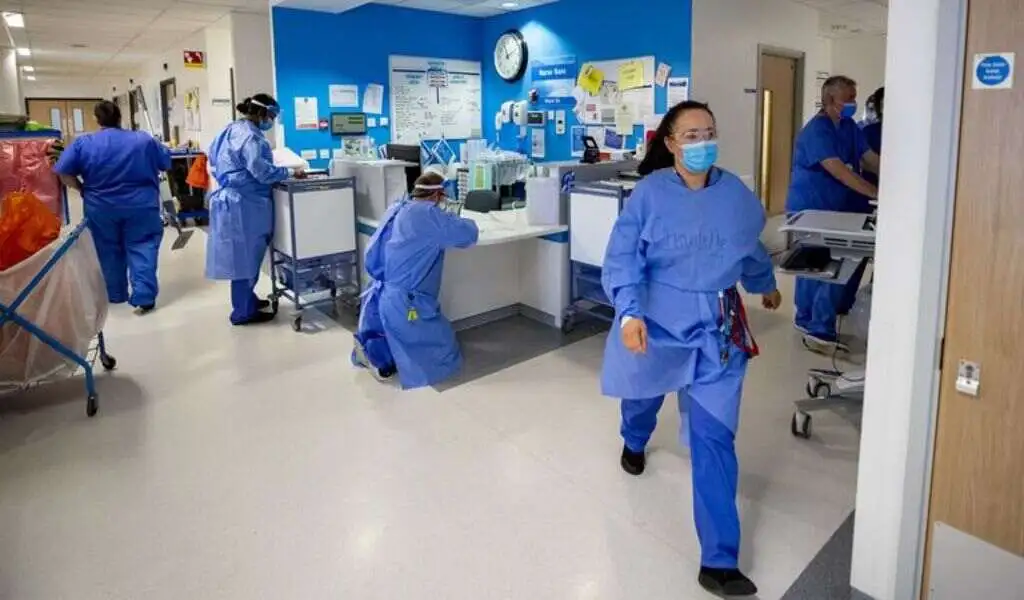 Understanding the NHS and How to Use Its Services
Before the NHS, Britain had various health systems. The National Health Insurance Plan (formed in 1911) helped low-wage workers cover medical bills. Some workers joined special organizations to help cover costs, while local municipal programs covered others. However, many people, especially women and the unemployed, had to pay for their care.
The NHS was created to ensure that "nobody needed to pay physicians' or hospital fees when they were sick," making medical treatment available to everybody, wealthy or poor.
Although when people choose NHS or private health insurance, they do have to use the NHS at least sometimes. So let's look into what the NHS is.
What Is the NHS?
The NHS is short for the National Health Service. Those who live in the United Kingdom can get government-funded medical and health care without paying for it all.
These health care services are often called "free at the point of use (or delivery)." This means that anyone who lives in the UK can, for example, go to a doctor who will give them a diagnosis or treatment for an illness without ever having to pay for it. Instead, the government pays most health care services, which means that the government has set aside money to pay for this doctor's visit. Most of the money comes from the taxes that people in the UK pay.
The healthcare groups in the United Kingdom are NHS England, NHS Wales (GIG Cymru), and NHS Scotland are the three groups in the country. Many people in the UK now have their own health care policies because these offer certain benefits over-relying on the NHS.
Free NHS Services
Most NHS services are always free, some even for international visitors. Here are a few examples:
Services provided by general practitioners.
A hospital's A&E department provides accident and emergency services.
Family planning services.
Certain infectious disorders are treated.
You can obtain treatment for a sexually transmitted disease at an STD clinic.
Treatment for an illness caused by torture, female genital mutilation (FGM), sexual assault, or domestic violence.
Psychiatric services are provided.
Who Qualifies for These Services?
Excluding some necessities such as pharmaceuticals and dental care, the following primary groups of persons are eligible for free care on the NHS:
Individuals who reside in the United Kingdom.
United Kingdom citizens residing in the United Kingdom
Citizens of the Commonwealth who have a permanent resident status in the United Kingdom
Irish citizens residing in the United Kingdom (When Irish citizens come to the UK, they are deemed settled.)
Visitors from other countries who don't have to pay:
All the people who had paid the Immigration Health Surcharge (or who did not have to pay it because they applied for their visa before the surcharge was introduced)
Children under the age of three months who were born in the United Kingdom to non-UK nationals who have paid the Immigration Health Surcharge who can stay in the country with them (or did not have to pay it)
Nationals who come to the UK from countries where the UK has reciprocal healthcare agreements.
All of the asylum seekers and refugees in this country need help.
Children who have been cared for.
How Does One Register?
If you want to register with an NHS GP's surgery, you first need to see a doctor and fill out a Family Doctor Services Registration Form.
Before you go to the doctor, you can download the form, so you don't have to wait in line. It's also available at the doctor's office. Some practices use their version of the form, which may be slightly different. The NHS will then send you a letter to confirm that you are a patient at that practice and that your medical records have been sent over (if appropriate).
If you want to register for the NHS online, go to www.nhs.uk and sign up. Then, use the service finder to find a doctor near you based on your address. You will need to look for GPs based on your postcode. If you choose an office outside of your area, you may not be able to get in.
It's clear from the NHS that even if you don't have proof of where you live or personal identification, you won't be turned away from getting registered or seeing a doctor.