Future-Proofing Asia's Food System By Localizing Plant-Based Proteins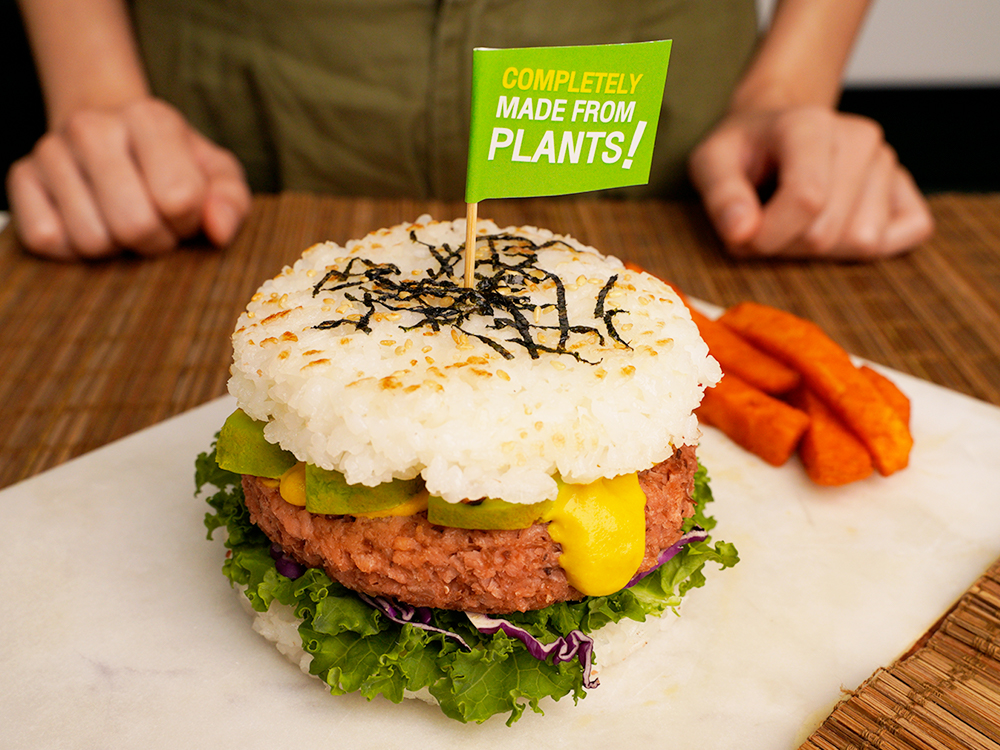 Around the world, demand for proteins is skyrocketing. In Asia alone, economic growth and rising incomes are projected to increase consumers' appetite for conventional meat and seafood by 33 percent by 2030—compared to 2017—and 78 percent by 2050. But that growth is on a high-speed collision course with our planetary limits.
Even at its current levels, conventional meat, dairy, and egg production has contributed to unprecedented water depletion, air pollution, greenhouse gas emissions, and land usage. For perspective, of the four billion hectares of land currently used for agriculture, a staggering 75 percent are used to grow crops to feed to chickens and pigs or to graze cows and other farmed animals. That's a land mass as large as China, plus India, times two, plus Indonesia!
Now imagine how much more land and other finite resources will be needed if animal-protein consumption continues to rise. This looming clash between rising food demand and rapid natural-resource depletion has no doubt motivated many forward-thinking companies—including global powerhouses like Thai Union—to explore the vast oceans of opportunity in plant-based proteins.
Plant-based meat, seafood, egg, and dairy products seek to deliver the familiar textures and flavours consumers crave, with a fraction of the carbon footprint—a quintessential win-win.
Plant-based protein foods
Studies show that Thai consumers are particularly enthusiastic about shifting our agricultural system towards more climate-resilient foods. When multinational research firm GlobeScan surveyed 27,000 consumers in dozens of countries about whether they want meat to be made from plants or animals, a majority of Thai respondents—55 percent, among the highest anywhere in the world—said they want theirs to come from plants.
But despite soaring consumer interest in sustainable plant-based foods, local crop farmers are not yet reaping the benefits that this societal shift should deliver, and the reason is simple: look at the ingredient lists.
In 2022, 77 percent of plant-based meat products launched in Southeast Asia used soy or wheat as their protein source—ingredients primarily grown in the West.
It's not that plant-based food producers don't want to put local ingredients into the mix. As a new report released by the Good Food Institute APAC shows, homegrown crops like the humble mung bean—already widely cultivated across northern Thailand—have enormous untapped potential.
In addition to their mild and pleasant taste and texture, mung beans have far lower allergenicity than either soy or wheat. They are also warm-season legume crops with higher heat and drought tolerance compared to cool-season plants like chickpeas or lentils.
Mung beans for protein
In fact, mung beans have among the highest heat thresholds of all legumes, meaning that in some parts of our warming planet many commonly used ingredients may become significantly more difficult to grow, while mung beans could thrive.
So with all of these benefits, why aren't plant-based food producers tripping over each other to buy up Thailand's mung bean supply?
One reason is that mung beans and other regional ingredients have been woefully neglected by protein-focused research and development programmes.
Soy-producing countries, for example, have spent decades optimising that crop and driving down costs through innovative breeding programmes. As a result, producers have more than doubled how much value they get from every single acre of land. Similarly, cereal crops like wheat have nearly tripled their yield sizes over the past 50 years. Meanwhile, legumes—which include mung beans—have increased by a comparatively meager 60 percent. It's a classic case of under-investment leading to under-utilization.
The good news is that these are still early days in the global plant-based food market's growth. There is a brief window of time for Asian crops to get in the game—a transition that Thailand is uniquely well-positioned to lead as both a regional research hub and a mung bean producer with significant scale-up potential.
By rapidly making up lost ground on high-tech crop and food science R&D, and re-framing mung beans and other local crops as climate-resilient ingredients that can power the next generation of animal-free meat, dairy, and egg products, Thailand can ensure that local farmers get their fair share of the plant-based profits.
Ryan Huling is senior communications manager at the Good Food Institute APAC—Asia's leading alternative protein think tank.