Thriving in Thailand: 7 Entrepreneurial Insights for Foreign Investors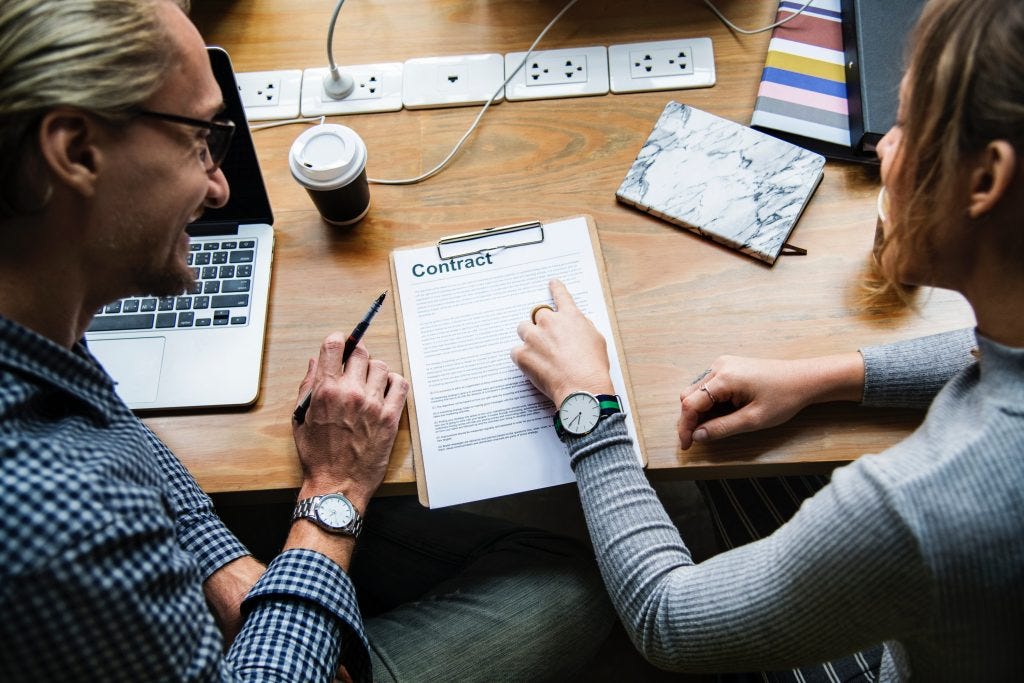 Are you an aspiring entrepreneur looking to invest in a foreign land? Thailand, the "Land of Smiles," is a vibrant and promising destination for foreign investors seeking new opportunities. With its rich culture, bustling economy, and favourable business climate, Thailand has become an attractive choice for those looking to set up shop in Southeast Asia.
In this comprehensive article, we'll explore essential insights and strategies for foreign investors to thrive in Thailand's entrepreneurial landscape.
1. A Growing Economy and Business Potential
Thailand's economy is expanding quickly, making it a desirable destination for foreign investment. The country's Gross Domestic Product (GDP), which the World Bank estimates reached $544.6 billion in 2021, suggests substantial economic potential. The various sectors of the economy, such as manufacturing, tourism, agriculture, and services, support the country's strong economic growth.
The export-oriented nature of Thailand's economy is one of the main drivers of its prosperity. The nation is well renowned for exporting things like textiles, agricultural goods, autos, and electronics. Thailand is a great base for companies wishing to reach both local and international markets because of its well-developed infrastructure and advantageous geographic location.
2. Strategic Geographical Location and Access to Markets
Due to Thailand's advantageous location in the middle of Southeast Asia, global investors have unmatched access to local markets. The nation offers enterprises access to a sizable consumer base as a gateway to the approximately 650 million-person ASEAN (Association of Southeast Asian Nations) market.
In addition, Thailand boasts a sophisticated network of roads, ports, and airports for transportation. This infrastructure makes it easier for enterprises to access both domestic and foreign markets by facilitating the efficient movement of goods and services.
Thailand's attraction as a vital economic centre is further increased by its close proximity to China, India, and other fast expanding economies in the area. Businesses can broaden their reach and look for new opportunities by taking use of Thailand's connections to these nearby markets.
3. Favourable Investment Incentives and Business Support
The Thai government is dedicated to luring in foreign capital and provides a range of incentives to help enterprises. A government organisation called the Board of Investment (BOI) gives qualified projects the opportunity to receive investment promotion rights. A few examples of these benefits are the right to own land and tax exemptions or waivers on import duties.
The BOI has chosen targeted industries, referred to as "promoted activities," that are qualified for special benefits in order to attract investment in particular areas. These include, among other things, high-tech businesses, R&D initiatives, and green projects.
To increase investment in particular areas, the government also promotes the creation of special economic zones and industrial estates. These zones give enterprises wishing to establish operations in selected locations tailored assistance and resources. Even some industrial estates have amenities and services built in, which simplifies the process of starting a business in Thailand.
4. Navigating the Cultural Landscape
Thailand has a positive economic climate, but international investors should be aware of how important cultural factors are to the country's trade relations. Success depends on establishing solid bonds of trust with regional partners and clients.
Understanding the importance of respect, civility, and maintaining one's dignity in Thai culture will help you build stronger relationships. In Thai culture, greeting strangers with the traditional "wai," a small bow with the hands clasped, is considered courteous.
Being patient and avoiding being overly direct are crucial qualities to possess when conducting business meetings. Thais frequently place a higher value on establishing personal relationships than talking about business. Business discussions can be greatly benefited by taking the time to get to know your rivals and displaying genuine interest in their culture and traditions.
5. Overcoming Language Barriers in Thailand

Even if the younger generation and metropolitan areas tend to speak English more frequently, it is still advantageous for foreign investors to understand some fundamental Thai terms. This initiative may aid in bridging the language barrier and improving communication with local partners and coworkers.
Understanding another language not only facilitates daily contacts but also shows respect for the local way of life. You may develop stronger bonds and greater understanding, which can help you deal with obstacles in the workplace more skillfully.
6. Embracing E-commerce and Digital Transformation
In recent years, e-commerce and digital adoption have grown significantly in Thailand. Over 70% of people have an internet connection as of 2021, and an astonishing 99% of people have mobile phones. Businesses have several chances to connect with and interact with consumers in this digital environment.
For international investors seeking to enter the Thai market, investing in e-commerce platforms and digital marketing can be a game-changer. Businesses can reach out to younger, tech-savvy consumers and extend their customer base beyond geographical boundaries by developing an online presence.
7. Addressing Regulatory and Legal Challenges
For foreign investors, navigating Thailand's regulatory and legal framework can be challenging. Engaging local solicitors who are familiar with the nuances of Thai law and regulations is crucial.
A business must be registered, licences must be obtained, and tax laws must be followed in order to operate in Thailand. You may make sure you follow all legal requirements and stay clear of potential problems by seeking professional help.
Conclusion
For foreign investors prepared to take a chance on Thailand's business landscape, the country offers a variety of chances. For people looking for new opportunities, the nation is a desirable destination due to its expanding economy, advantageous location, and welcoming business environment.
To ensure a successful business in the Land of Smiles, foreign investors should perform extensive study, seek advice from local experts, and be cognizant of cultural nuances. Ambitious investors can succeed in Thailand's entrepreneurial ecosystem with the correct mindset and understanding.
A successful investment journey will always need engaging local experts and completing in-depth study, even though AI language models like me can help with knowledge. Wishing you success in your business endeavours in Thailand!