The Year 2022 Marked a Turning Point for Swifty Global, With More to Come in 2023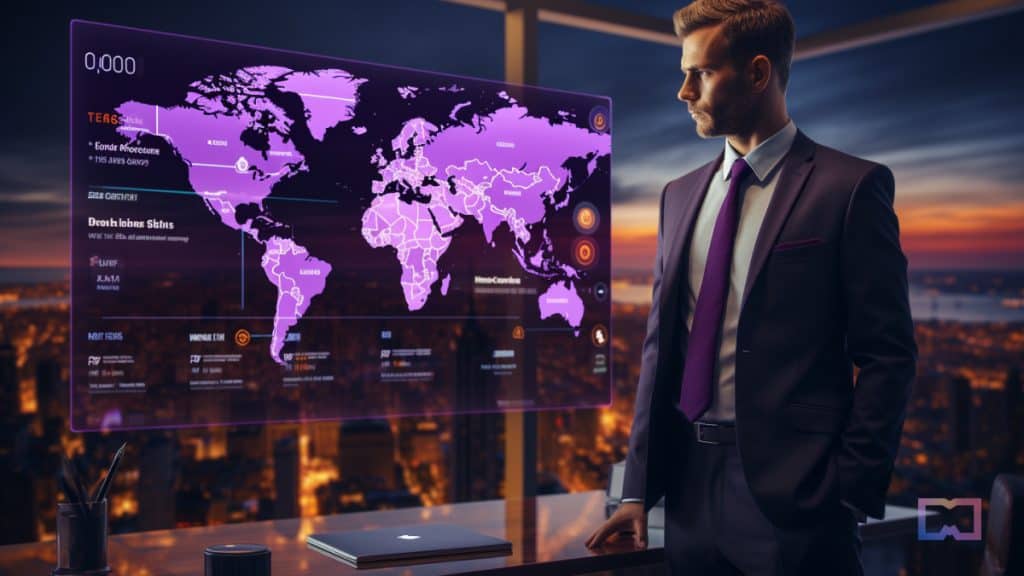 Swifty Global's transformation from its former identity as Dear Cashmere Holding Co (DRCR) marked the beginning of an extraordinary journey. This evolution wasn't just about a change in name; it represented a fundamental shift in the company's mission. Swifty Global emerged as a technology powerhouse with a laser focus on innovation, and this transformation laid the foundation for its exceptional performance.
The year 2022 marked a turning point for Swifty Global. During this period, the company obtained several licenses and launched a suite of groundbreaking products, including its proprietary swipe betting Sports Predictions application, traditional Sportsbook, Casino Gaming platforms, and a global digital wallet. These strategic moves set the stage for a year of monumental achievements.
Swifty Global's commitment to excellence was evident in its Q1 2023 financial results. These results, a testament to the company's exceptional performance, showcased substantial growth compared to the same period in 2022. Revenues soared to an impressive $19 million in Q1 2023, a staggering increase from $165,000 in Q1 2022. This quarter-over-quarter growth of 11,500% demonstrated Swifty Global's ability to execute its vision with precision and excellence.
Swifty Global Gaming
Swifty Gaming, a subsidiary of Swifty Global, played a pivotal role in the company's remarkable performance. Focused on revolutionizing the gambling and sports betting sector, Swifty Gaming introduced groundbreaking technologies and user-centric design principles. Its proprietary swipe betting Sports Predictions App, Sportsbook, and Casino platforms not only disrupted the industry but also fostered a loyal and growing customer base.
Swifty Global's success was not limited to financial achievements; it extended to its global footprint. The company obtained licenses in multiple jurisdictions, expanding its operations to cover five countries. This strategic expansion positioned Swifty Global as a major player with the capability to navigate diverse markets.
Swifty Global's pursuit of growth led to a game-changing acquisition. The company acquired 100% of the business-to-business contracts and technology from GLNetworks Ltd (GLN) in an all-cash deal. This strategic move significantly enhanced Swifty Global's technology offering and allowed it to roll out its technology into five African countries known for their robust betting culture.
The technology acquired from GLN complemented Swifty's existing technology, especially in areas like client onboarding, KYC, and mobile payment methods. This synergy enabled Swifty Global to expedite its product offering and achieve rapid market entry in Africa. The potential for exponential growth in these markets is immense, with Swifty Global poised to dominate.
GLN's technology
Swifty Global's success story is not just about technology; it's also about people. The acquisition of GLN's technology brought five highly experienced staff members to Swifty Global's team. These experts, with their deep knowledge of local markets, are instrumental in driving revenue growth in the African market.
James Gibbons, the CEO of Swifty Global, is the driving force behind this exceptional performance. His leadership and determination have been pivotal in steering the company towards its current success. Gibbons' forward-thinking approach and commitment to excellence have set the stage for even greater accomplishments.
Nicolas Link, the Chairman of Swifty Global, recognizes the significance of the company's strategic moves and acquisitions. He emphasizes that Swifty Global's exceptional performance and expansion plans are not mere ambitions but a reality. The acquisition of GLN's technology and the addition of valuable team members position Swifty Global for continued growth and success.
Swifty Global's performance in the Fintech and Sports Betting Sectors is nothing short of extraordinary. From its transformational journey to its remarkable financial achievements, the company has set new industry standards. As Swifty Global continues to expand its global reach and explore new territories, its future is poised for even greater achievements.