Thailand's Carabao Group to Enter 260-Billion-Baht Beer Market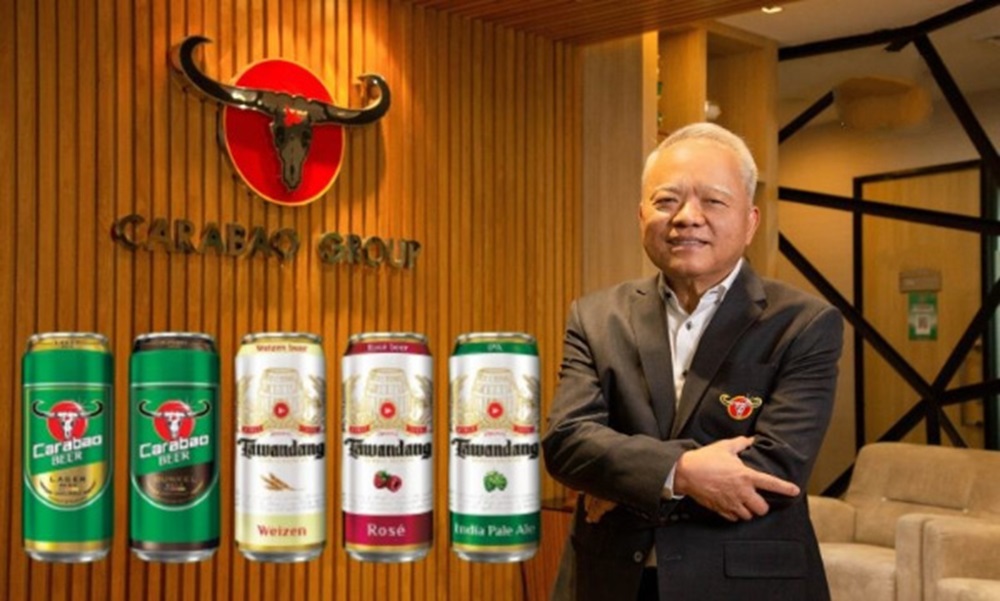 Thailand's energy drink manufacturer Carabao Group,has announced its plans to enter the country's 260-billion-baht beer industry market with the launch of its Carabao and Tawandang beer brands yesterday.
The group's chief executive, Sathien Sathientham, stated that it has committed 4 billion baht in the construction of a beer production plant in Chai Nat province with a total production capacity of 400 million litres per year, utilising globally standardised production techniques and imported machinery.
He stated that the initial manufacturing capacity for the two brands would be 200 million litres per year, with the goal of quickly entering the market through integrated marketing efforts to establish the brands in the minds of customers countrywide.
Both brands, according to Mr Sathien, will target the economy and standard beer categories, which account for more than 90% of the country's beer market. Tawandang will target the standard to premium categories, while Carabao will target the economy and standard segments, providing to a wide spectrum of consumer tastes.
The Carabao Group has set an ambitious goal of becoming one of the country's top three beer producers. According to him, the key marketing approach is to introduce high-quality beer at reasonable pricing.
This project builds on the group's previous expertise operating a highly recognised microbrewery under the Tawandang German Brewery, which has served over 10 million customers for more than 20 years.
Both brands will have scents and flavours similar to or similar to the beer offered by Tawandang German Brewery under the German Beer Purity Law, which uses only malt, hops, and yeast.
This distinguishes them as a new benchmark in the beer business in this country, he says.
"In a market dominated by a few large brands, consumers frequently lack significant options." Many consumers want high-quality beer from throughout the world, yet imported beers are often pricey, limiting availability.
This market gap is an opportunity for the Carabao Group, which intends to fill it by delivering new solutions to meet consumer demand.
This move not only positions us as one of the top three players in the beer market, but also reflects our commitment to elevating Thai beer-drinking culture by offering genuine German-style high-quality beer in terms of taste, overall quality, and globally standardised production, revolutionising Thailand's beer industry," Mr Sathien said.
Mr Sathien stated that the Carabao Group has opted to release five flavours at the same time, two under the Carabao brand, comprising Lager beer and Dunkel beer, and three under the Tawandang brand, including Weizen beer, Rose beer, and IPA beer.
Mr Sathien stated that, in addition to full-fledged marketing activities, the group intends to make its beer products in five flavours available through stores within the Carabao Group's network, which includes over 1,000 CJ Mall stores nationwide, over 5,000 Tookdee convenience stores, and truck units in 31 distribution centres, allowing the group to gain access to retail stores, modern and traditional trade nationwide.
Furthermore, the company has restructured its distribution network, with the goal of directly supplying beer to district-level distributors to expedite the product's reach to retail stores across the country, allowing consumers instant access to quality products and tastes.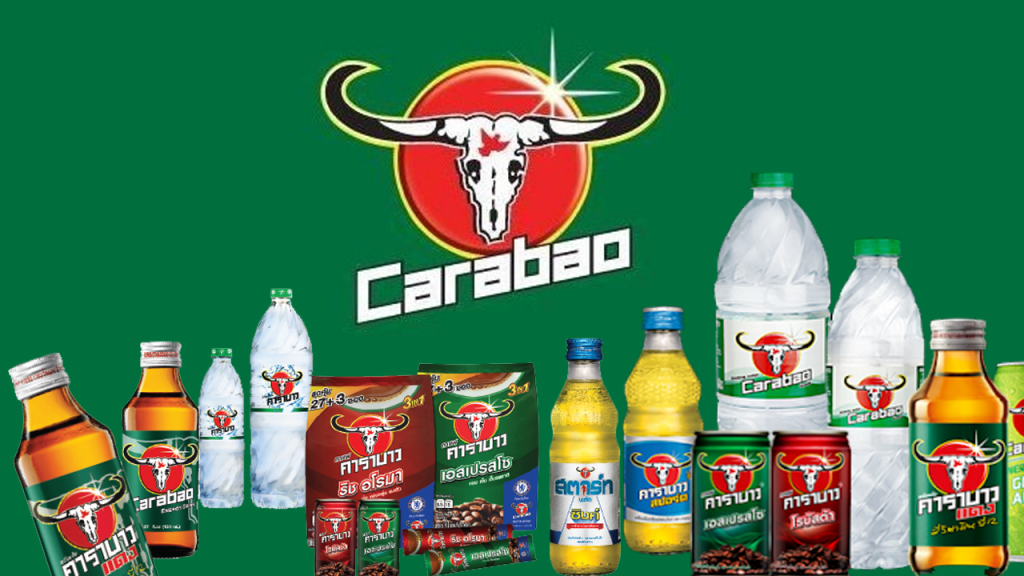 The Carabao Group, formerly Carabao Dang Energy Drink, is a Thai beverage company best known for their energy drink "Carabao." The company was established in 2001 and is based in Bangkok, Thailand. Carabao is one of Thailand's premier energy drink brands and has earned international prominence in a variety of markets.
Carabao energy drinks are noted for their unusual can shape and come in a variety of flavours. The company's footprint has spread to many nations, and its products can be found all over the world, including the United Kingdom, China, and many other Asian countries.
Carabao Group has also sponsored athletes, mainly football players. It has sponsored a number of football clubs and tournaments, including the English Football League (EFL) and several Premier League sides. This has contributed to the brand's increased visibility and awareness in the global market.