Start Of Pegasus Airlines' Biggest Summer From London Stansted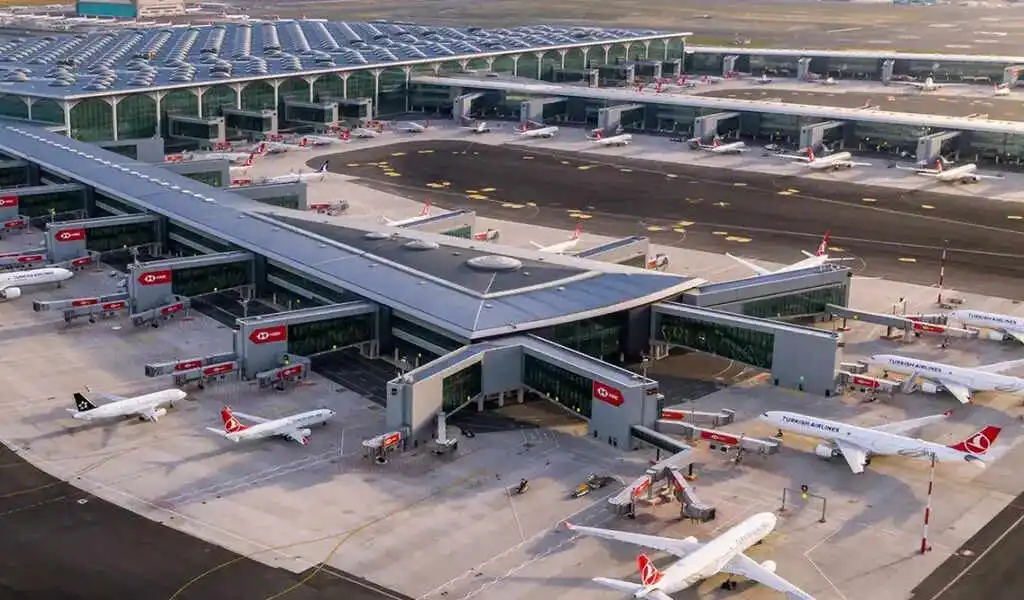 (CTN News) – Pegasus Airlines will have its largest summer season ever for flights to the United Kingdom. Pegasus will operate 55 direct flights from Turkey each week from London Stansted Airport (STN).
Turkish Airlines, the country's leading low-cost carrier, will operate 55 direct flights between Istanbul and London Stansted this summer.
The project will provide direct connections between this airport and five of the most popular Turkish cities, including Istanbul (SAW), Antalya (AYT), Dalaman (DLM), Ankara (ESB), and Izmir (ADB).
In June 2023, there will be 30 weekly flights between London and Istanbul, or approximately three to five flights per day. There are only two weekly flights between London and Dalaman and three to Ankara on the other routes (Izmir and Antalya).
London Stansted's Managing Director, Gareth Powell, stated,
Additionally, by increasing capacity and frequency on existing routes (particularly with the use of the Airbus A321neo), passengers will have greater choice and flexibility without having to travel to other airports.
The Pegasus Airlines fleet consists of 93 aircraft, and the company flies to 129 destinations throughout Europe, the Middle East, North Africa, and Asia, as well as 36 domestic destinations within Turkey. The number of international passengers carried by the airline doubled last year.
In addition, Barbaros Kubatolu, Pegasus Airlines' Chief Financial Officer, stated that the airline has flown more than six million passengers from London Stansted since 2007.
The connection of people, places, and cultures is at the heart of what we do, and we are delighted to continue to do so, taking passengers between the United Kingdom, Turkey, and beyond.
With our well-connected low-cost flights and our sustainability initiatives, we continually strive to offer the best possible customer experience.
Is the Turkey-England connectivity looking good at the moment?
Aside from the charter flights between Manchester and Istanbul taking place this week to attend the UEFA Champions League final on Saturday, the market between the United Kingdom and Turkey is flourishing.
According to Cirium data, there are currently 781 scheduled flights between the United Kingdom and Turkey every week. Jet2.com operates 172 weekly flights and offers 34,193 seats on the market, which is the largest capacity in the market.
There are several other airlines that operate in the region, including easyJet, Turkish Airlines, TUI, Pegasus, SunExpress, British Airways, Corendon Airlines, Wizz Air, Smartlynx Airlines, Freebird Airlines, Euroflyer Limited, and JSC Avion Express.
A given route is served by the most flights operated by Turkish Airlines. The airline currently operates 45 weekly flights between London Heathrow and Istanbul, or between six and seven flights per day.
A total of 19 routes operate ten or more times per week between the United Kingdom and Turkey.
As an example, Pegasus operates 30 weekly flights between Istanbul and London Stansted, while easyJet, Turkish Airlines, and British Airways operate 21 weekly flights each between London Gatwick and Dalaman, Manchester and Istanbul, and London Heathrow and Istanbul, respectively.
SEE ALSO:
Uber Expands Car-Sharing Service To North America