Shopify Shares Surge 20% After Earnings Beat And Rosy Guidance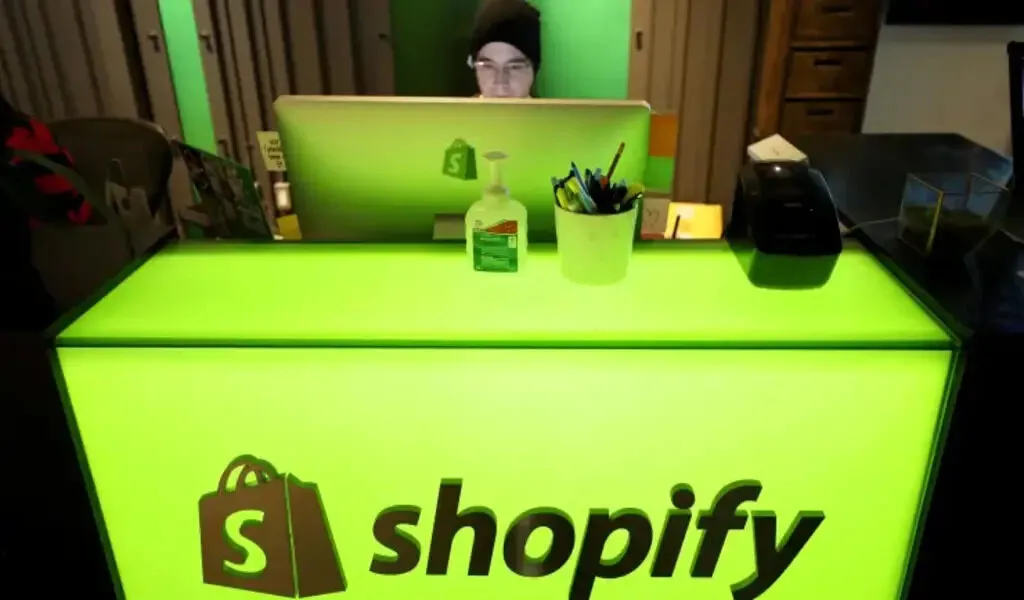 (CTN News) – Stocks of Shopify, a Canadian e-commerce company, jumped over 20% on Thursday after it announced third-quarter earnings that beat expectations, as well as giving a positive outlook for the remainder of the year.
This is how LSEG, formerly known as Refinitiv, compared the company's performance during the quarter to consensus expectations from the market:
There was 24 cent earnings per share, adjusted compared to an expected 14 cent earnings per share

There was a revenue increase of $1.71 billion compared to a revenue expectation of $1.67 billion
On a year-over-year basis, Shopify expects its revenue to grow by a mid-twenties percentage rate on a year-over-year basis in 2023, as a result of a solid revenue growth in the fourth quarter.
There was a 22% increase in gross merchandise volume, or the total amount of merchandise sold on the platform, during the quarter, to $56.2 billion.
FactSet surveyed analysts who had forecast a gross merchandise volume of $54.2 billion during their survey.
"With revenue growing 25% year over year and free cash flow margin reaching 16%," Shopify Chief Financial Officer Jeff Hoffmeister, in a statement released yesterday, "Our results demonstrated the durability of our business model, which enabled us to deliver an impressive combination of top line growth and profitability," he added.
As we move forward, we will continue to operate with discipline, thoughtfully investing in the huge opportunities that lie ahead across regions, products, and channels in order to help merchants capture every opportunity at every point along the way.
As a result, the company's net income for the quarter was $718 million, or 55 cents a share, compared with a loss of $158.4 million, or a loss of 12 cents a share, in the same period last year.
An important driver behind Shopify's solid earnings beat over the past few months is the fact that the company has sharpened its focus on cutting costs in recent months as it is a company that makes tools to help companies sell products online.
Earlier this year, the company laid off 20% of its workforce and divested its logistics business to a startup known as Flexport, which specializes in supply chain software, as part of a reorganization.
Last May, Shopify acquired Deliverr for $2.1 billion, a last-mile delivery service that was acquired by them in the same deal.
It was announced during the quarter that Shopify was partnering with Amazon to offer its merchants fast and free Prime delivery on their storefronts that are not on Amazon.
There is also an investment by Shopify in the online marketplace Faire as part of a deal that will make Faire the preferred wholesale platform for Shopify merchants as a result of the investment.
Shopify's shares witnessed an increase of 20% following an earnings beat and positive guidance.
SEE ALSO:
CEO Of National Association Of Realtors Resigns Before Expected After Losing Federal Lawsuit