Novartis' Pluvicto Shows Mixed Results in Early Prostate Cancer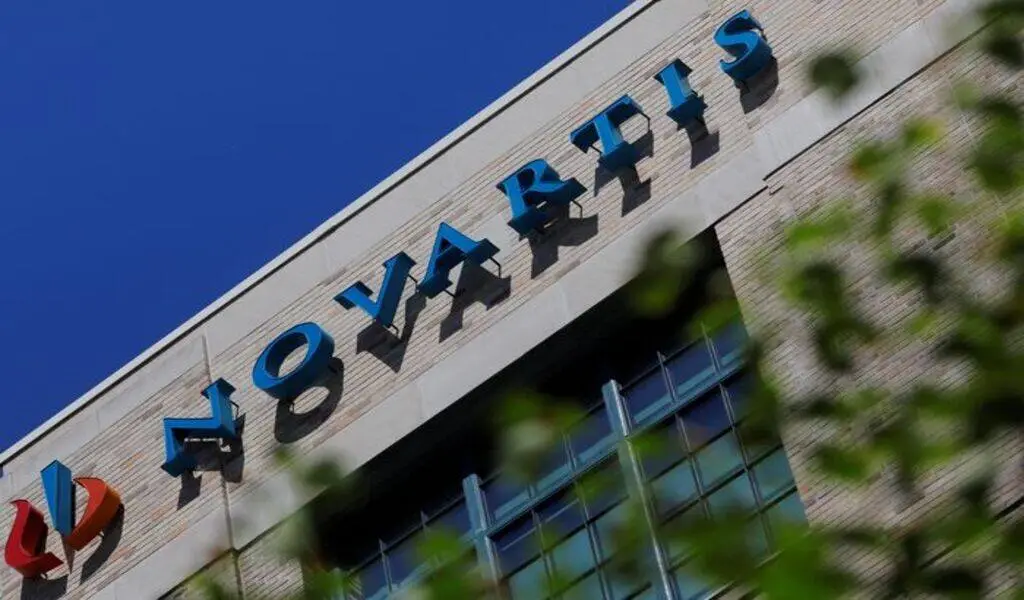 (CTN News) – Pluvicto, Novartis' radiotherapy, has high hopes. Despite the Swiss pharma's efforts to move the drug into an earlier prostate cancer treatment setting, it has posted mixed trial results that cast a cloud of uncertainty over its regulatory road ahead.
Pluvicto reduced the risk of disease worsening or death by 57% compared with a change in androgen receptor inhibitor in PSMA-positive, metastatic castration-resistant prostate cancer patients without taxane therapy.
At the 2023 Congress of the European Society for Medical Oncology, the results of the phase 3 PSMAfore trial were presented.
In the world of oncology, a 50%+ improvement in progression-free survival should be celebrated. But Pluvicto's readout was tempered by a worrying sign about patients' lives.
Researchers found that Pluvicto's use was linked to a 16% increased risk of death in PSMAfore, contrary to the big tumor progression showing.
According to Jeff Legos, Ph.D., Novartis' global head of oncology and hematology development, the overall survival results are confounded and influenced by the fact that 84% of patients whose disease progressed in the control arm actually received Pluvicto.
Compared to the control group, Pluvicto showed a 20% reduction in the risk of death after adjusting for crossover treatments.
In the overall survival analysis, Pluvicto's pre-taxane phase was compared with the radiotherapy itself used later, although the trial wasn't designed to test that sequencing scenario prospectively, Legos said.
As a post-taxane therapy, Pluvicto is already approved by the FDA. Although crossover-adjusted analysis is the prespecified method for overall survival in PSMAfore, it does not reflect real-world practice.
The current overall survival data were derived from PSMAfore's second interim analysis. A primary endpoint of the trial was met after 7.3 months of follow-up. Compared with control, pluvicto reduced progression or death by 59%. Novartis, however, did not apply for FDA approval since it wanted a more mature analysis of overall survival.
The FDA would be concerned about a negative trend in overall survival. In spite of the fact that the readout does not necessarily mean Pluvicto caused more harm, the FDA generally does not tolerate the possibility of a potential detriment to a patient's survival.
A bit of a mystery remains as to why Pluvicto's large tumor Novartis progression benefit didn't translate into longer overall survival. Aside from tumor shrinkage, quality of life and safety, all factors related to directly assessing Pluvicto's benefit are favorable.
The Pluvicto arm experienced 34% of adverse events of grade 3 or higher, while the control arm experienced 44%. Only 1% of Pluvicto patients had grade 3 or higher dry mouth. Around 6% of patients in both arms suffered from high-grade anemia. In the two trial arms, 5.7% and 5.2% of patients discontinued due to side effects.
The Pluvicto sequencing question remains open, but Legos argued that "requiring patients to take a second androgen pathway inhibitor that is inferior based on these data does not make much sense." Zytiga, Pfizer, and Astellas' Xtandi were the antiandrogens used in PSMAfore.
According to analysts at Leerink Partners, the PSMAfore data shows Pluvicto is better than switching antiandrogen strategies, and the Novartis drug can be used prechemo.
It was less clear, however, whether Pluvicto can replace chemotherapy docetaxel or a PARP inhibitor in patients with BRCA-mutated tumors, according to Christopher Sweeney from the University of Adelaide, who was invited by ESMO to discuss the PSMAfore data. Sweeney called switching antiandrogen therapy a "weak control" that's easy to defeat during his presentation at ESMO.
According to Leerink analysts, despite this caveat, Pluvicto is poised to become the new standard in pre-chemo mCRPC.
On Tuesday, Novartis will share its regulatory plan from here.
According to Novartis, Pluvicto could generate peak sales of more than $2 billion. According to Pluvicto, moving into a taxane-naive setting would triple the number of patients it can reach.
Earlier this year, radiotherapy sparked a shortage for a few months in the post-taxane setting. Pluvicto beat analysts' expectations by $451 million in the first half of 2023.
Recently, Novartis won FDA approval for a radioligand therapy manufacturing facility in Millburn, New Jersey. Another facility is expected to open in Indianapolis in the coming months, pending FDA approval.
SEE ALSO:
Alaska Airlines Pilot Accused Of 83 Counts Of Attempted Murder