Early Repayment of a Mortgage Loan-Advantages and Disadvantages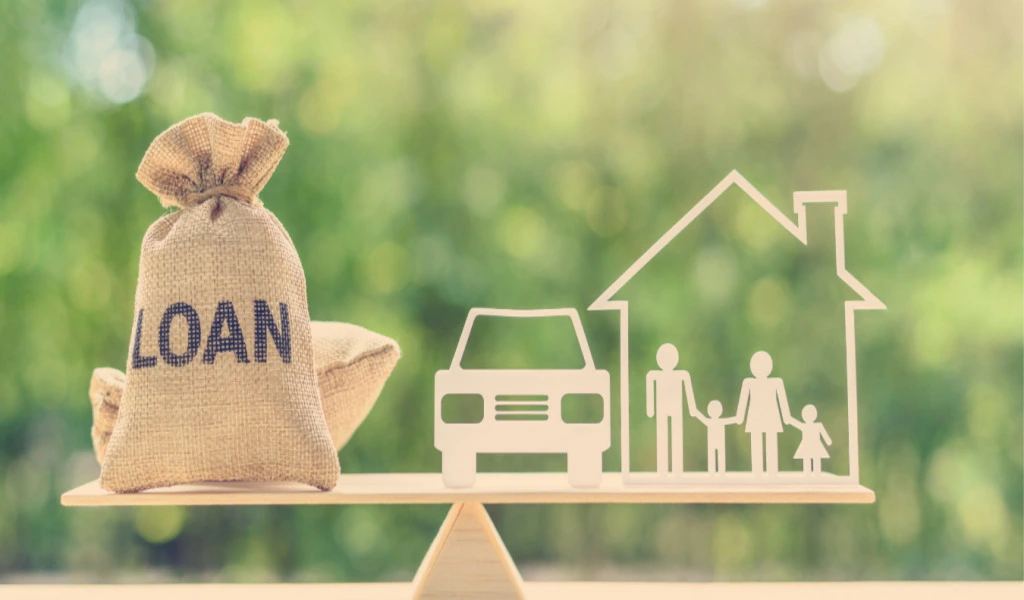 Paying off the mortgage loan is a dream for many. And when an individual gets the funds to pay it off, it's only logical to do so. But are there any disadvantages to repaying a mortgage loan early? Read on to find out.
Advantages of Early Repayment of a Mortgage Loan
Paying off your mortgage early can benefit you later in life by allowing you to have a greater amount of home equity, which can be particularly beneficial when applying for a reverse mortgage loan. The amount of money a homeowner can borrow through a reverse mortgage loan is based on several factors, including the homeowner's age, the homeowner's value, and the homeowner's equity.
The more home equity a homeowner has, the more money they can borrow through a reverse mortgage loan. By paying off your mortgage early, you can increase your home equity and therefore increase the amount of money you can borrow through a reverse mortgage loan. This can provide you with more financial flexibility and security in retirement
The Borrower Gets to Save On Interest
The main advantage of paying off a mortgage loan within a short period is that the borrower gets to save the money they would have paid for interest if they had repaid the loan normally. Here's an example.
If an individual takes out a mortgage of $100,000 and the lender sets an interest of $500(assuming this is a fixed-rate mortgage loan) and the repayment period is about 30 years; The borrower will pay about $15,000 in interest on top of the loan over the 30-year period.
However, if the person pays off the loan within five years, they will have saved about $12,000 in interest repayments.
The Borrower Fully Owns the Home Sooner
While a mortgage loan helps an individual purchase a home of their dreams, the house isn't fully theirs until they complete their loan repayments.
Repaying a mortgage loan enables them to gain ownership of their home sooner. This eliminates the chances of them losing the house if they default on their loan repayments.
No More Monthly Repayments
Once an individual pays back their mortgage loan early, they eliminate the expense of monthly repayments. This allows them to channel those funds to something else.
It Helps the Individual Build Equity
Another advantage of an individual paying off the loan within a short period is that it enables them to build equity. By building their home equity, they can use their house as security to take out other loans to settle different financial needs. And as many people know, secured loans are much cheaper than unsecured ones.
Many individuals may not realize that borrowers may not need to fully pay back their mortgage loan to build their home equity. Many lending institutions allow individuals who've paid even 20% of their mortgage to use their house as collateral on another loan.
Disadvantages of Early Repayment of a Mortgage Loan
The Individual May Miss Out On Paying More Expensive Loans
While a mortgage may look like a huge amount of money to pay back, its repayment plan is much cheaper than other types of loans.
For starters, mortgages have an extended repayment period compared to other loans. So, the borrower has ample time to pay it back. Mortgages also have cheaper interest rates. Some lending institutions charge as little as 3% interest on their mortgages (that is, if it's a fixed-rate mortgage.)
So, suppose an individual focuses on repaying their mortgage early. In that case, they may miss out on paying back more expensive loans like credit card repayments, personal loans, and car finances, among others.
That is why it's advisable to focus on these loans first (while still paying the monthly mortgage payments.)
Miss on Tax Deductions
In many areas, people can claim the money they pay as mortgage interest on their taxes, lowering their taxable income. So, if an individual pays back their mortgage within a short period, they may miss out on the tax deductions.
The Borrower May Be Charged Prepayment Penalty Fees
Many people may think lending institutions want their mortgage borrowers to pay back their loans as soon as possible. Well, that is not the case.
The main way lenders benefit from individuals taking out loans, especially mortgages, is the interest they pay. So, if a person pays back the loan early, they won't earn anything.
So, many of these institutions charge mortgage prepayment penalty fees when an individual pays off their mortgage within a short time.
That is why it is advisable for people to thoroughly read the mortgage's terms and conditions to understand everything there is to know about the loan.
It Might Have Some Effect On the Borrower's Credit Score
Most people might think that paying off their mortgage within a short period will reflect positively on their credit score. However, that isn't entirely true.
An individual's credit score may experience a setback if they repay their mortgage early, but not the kind of setback one experiences if they default on their loan repayments.
Many factors go into calculating one's credit score. Among the main ones are an individual's credit history and credit mix(the type of loans one has.)
So, when a person pays off their mortgage early, they reduce the number of loans they have, negatively affecting their credit score. Repaying a mortgage early also shortens one's credit history, which reflects negatively on their credit score.
Conclusion
Early repayment of a mortgage sounds like the right financial thing to do, and it is. However, individuals need also to consider the downsides of doing so to make a more informed decision on whether or not paying off their mortgage within a short time is the best thing for them.
Related CTN News: